Permissioned-blockchain Development Company
We design permissioned-blockchains using Substrate, Hyperledger, Solidity, Rust, Tendermint, Golang, etc. From running robust blockchain nodes to creating interoperable smart contracts, we comprehend the process of permissioned-blockchain development and implementation to build bridges, NFTs, dApps and other blockchain-based products.
Total Years of Experience
Permissioned-blockchain Development
Our blockchain experts are skilled in enterprise blockchain development based on permissioned-blockchain. We offer reliable and secure permissioned-blockchain services that seamlessly cater to the need specificity of clients like B2B and B2C firms by tailoring the features and the design as per the requirement.
Permissioned-blockchain Development Services
dApp Development
From charting the plan to development and design, we build robust, highly secure and enterprise-grade dApps on the permissioned blockchain for the clients to push the time to market and increase ROI and scalability.
Supply Chain Solution Development
We build, implement, and monitor permissioned-blockchain supply chain management solutions that provide total transparency across the whole product lifecycle, assist in eradicating communication delays, and reduce data transfer issues.
Permissioned-blockchain Consulting
Our approach to permissioned-blockchain consulting begins with what, why and how the permissioned-blockchain solution can add to the level of governance and privacy of the client's business.
NFT Marketplace Development
We assist enterprises in developing permissioned protocol-specific decentralized NFT marketplaces to facilitate NFT trading, bidding, and selling digital assets. To address interoperability limitations, we provide cross-chain marketplaces that make it easier to mint multi-chain compliant NFTs.
Tokenization
Our permissioned-blockchain experts help you tokenize your digital assets, ensuring transparency, trust and efficiency. By tokenizing the assets on the permissioned-blockchain, we reduce and eliminate volatility, increasing liquidity to a wide range of digital assets.
Wallet Development
Our permissioned-blockchain developers develop efficient & unique feature-integrated mobile and web wallet apps that facilitate the exchange of various digital assets and currencies and are connected with cross-chain token swapping functions.
Smart Contract Development
We develop and implement self-executing contracts for permissioned blockchain networks as part of our smart contract development. We also develop smart contracts for blockchain supply chain solutions, crowdfunding, NFT initiatives, and various decentralized applications.
DEX Development
Our permissioned-blockchain development team builds powerful decentralized exchange systems on Android and iOS resistant to hacking to facilitate the secure and effective exchange of digital currencies in real-time.
High-level Architecture of a dApp on a Permissioned Blockchain
Why Choose LeewayHertz for Permissioned-blockchain Development?
Experts in SDKs and Frameworks
Our developers have extensive knowledge of tools, command-line interfaces, programming models, and languages like Substrate, Rust and Solidity that are dedicated to permissioned blockchains.
Extensive Knowledge of Ecosystems
We have built utilities and tools for several permissioned-blockchain platforms. Our blockchain experts are very knowledgeable on the complexities of permisssioned-blockchain networks.
Rich Experience with Projects
We have planned, built, and implemented more than 100 digital solutions, 12 reliable blockchain projects, including the permissioned-blockchain ones, and more than 80 smart contracts.
Impressive Work Portfolio
We have a comprehensive permissioned-blockchain work portfolio that includes supply-chain solutions and ready-to-deploy NFT platforms.
One-Stop Blockchain Services
We provide end-to-end permissioned blockchain development solutions and services, including building a large supply chain, an NFT marketplace, or even just integrating a wallet.
Long-term Collaborations
We create scalable relations with our clientele. We keep developing commercial and technological strategies through market analysis, research, and development to assist our clients in expanding their permissioned-blockchain projects.
Permissioned-blockchain Platforms We Work On
Our Blockchain Development Work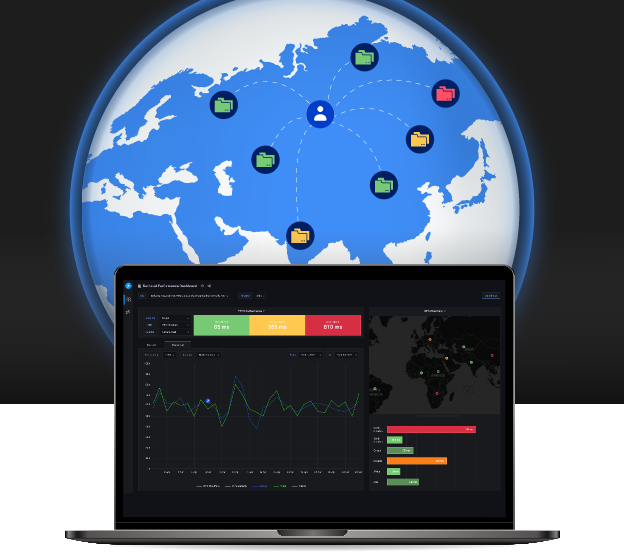 Web3: File Retrieval Dashboard
FileCoin Dashboard: A Web3 File Retrieval Network Monitoring Dashboard for the FileCoin Users
A dashboard for the Web3 Content Delivery Network (CDN) that lets Filecoin users stay informed on the performance of the best file retrieval networks. This platform helps to gather and analyze data from several data sources and displays real-time performance indicators on a detailed dashboard that is simple to grasp.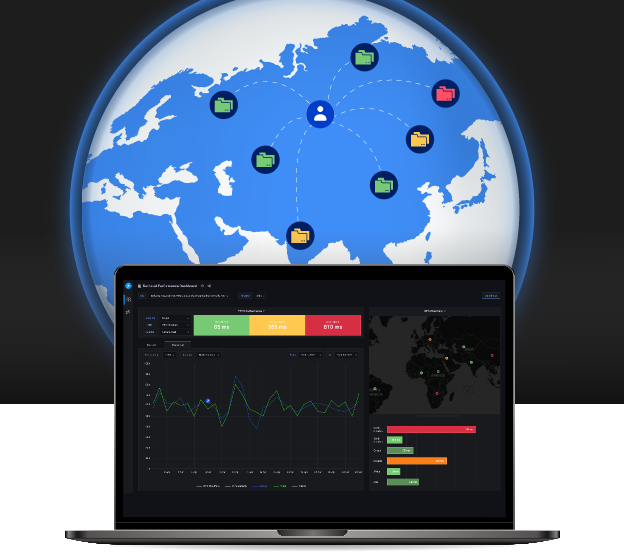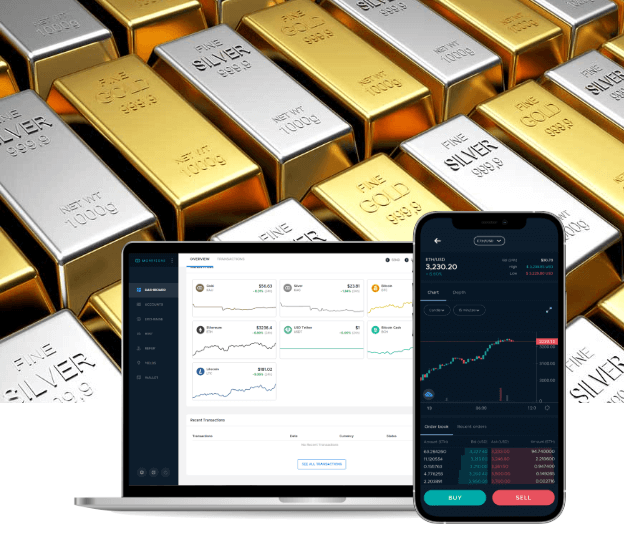 Monetary System on the Blockchain
We built a comprehensive monetary system on the blockchain that facilitates the storage and trading of digital currencies into a wide range of crypto and fiat pairs across the globe, all from one simple interface. We helped our client redesign the user interfaces of their website, create the node monitoring dashboard, update the stellar core version, and provide maintenance services to ensure that the platform is up and always running.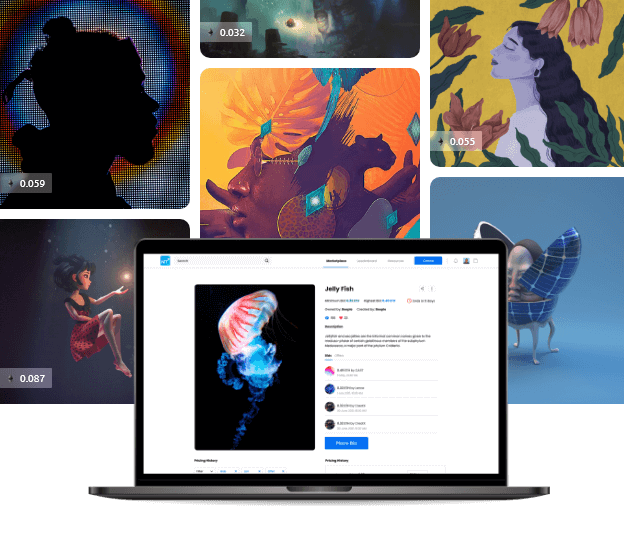 We have built a custom ready-to-deploy NFT Marketplace Platform to allow users to launch their own NFT marketplace platform and drive users to convert their unique assets into NFTs. The platform offers seamless options for both technical or non-technical users to buy/sell NFTs.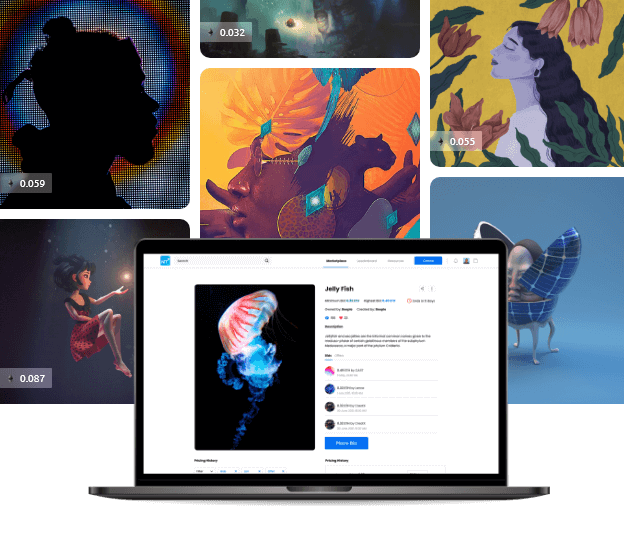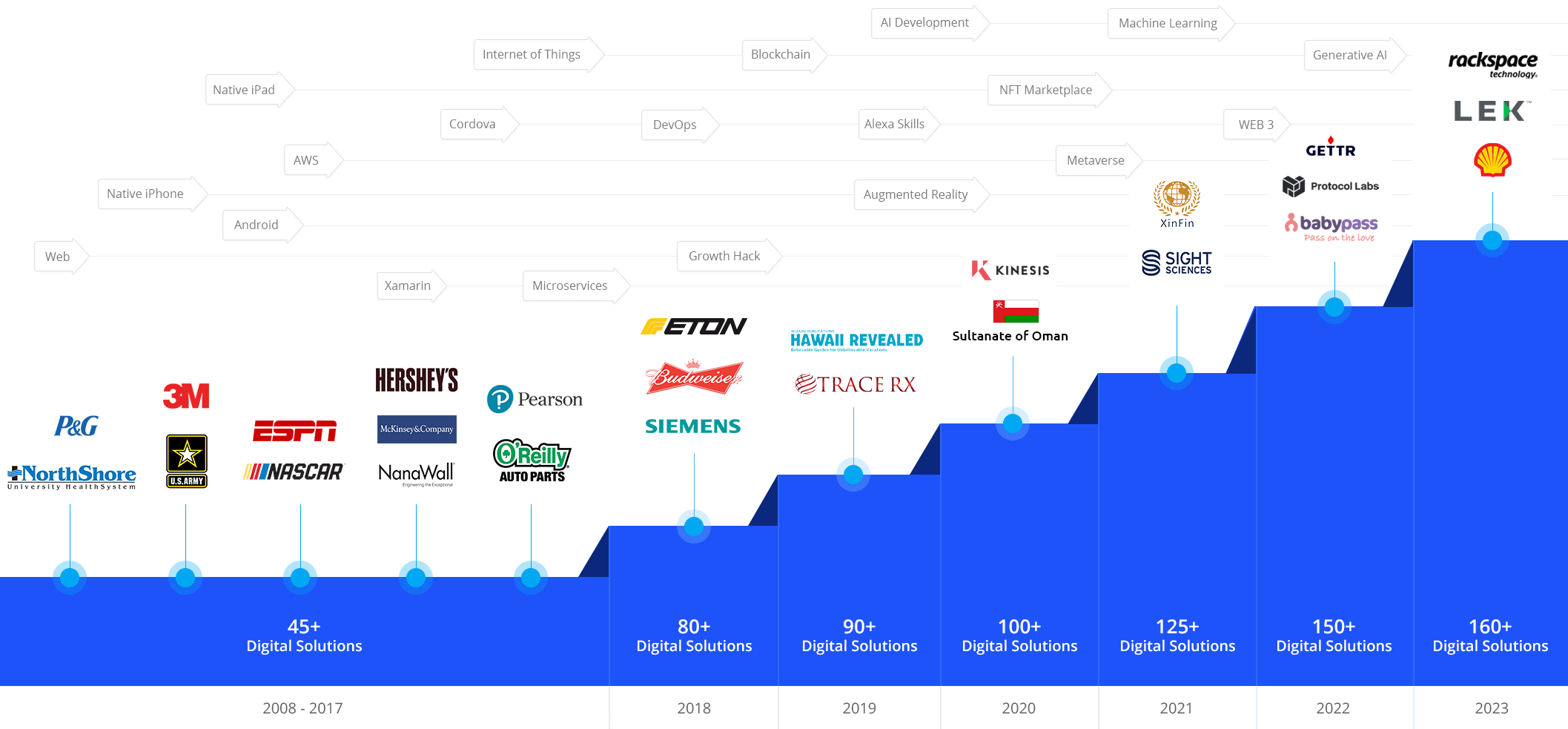 Dedicated Development Team
Our developers leverage cutting-edge cognitive technologies to deliver high-quality services and tailored solutions to our clients.
Team Extension
Our team extension model is designed to assist clients seeking to expand their teams with the precise expertise needed for their projects.
Project-based Model
Our project-oriented approach, supported by our team of software development specialists, is dedicated to fostering client collaboration and achieving specific project objectives.
1. Contact Us
Fill out the contact form protected by NDA, book a calendar and schedule a Zoom Meeting with our experts.
2. Get a Consultation
Get on a call with our team to know the feasibility of your project idea.
3. Get a Cost Estimate
Based on the project requirements, we share a project proposal with budget and timeline estimates.
4. Project Kickoff
Once the project is signed, we bring together a team from a range of disciplines to kick start your project.
Start a conversation by filling the form
Once you let us know your requirement, our technical expert will schedule a call and discuss your idea in detail post sign of an NDA.
All information will be kept confidential.
What is a permissioned blockchain?
Permissioned blockchains are closed networks with limited decentralization and have an accessibility control layer. This added layer of security restricts participants to only performing tasks that they are permitted to execute.
What are the features of a permissioned blockchain?
More transparency based on the organization's needs.
No central authority or autonomy of one member in decision-making.
High-level of security based on network accessibility to alter the data on-chain.
Trackable changes and no anonymity in terms of network participants.
How does permissioned-blockchain consensus work?
Unlike permissionless blockchains, a permissioned blockchain does not adopt the same consensus methods. They frequently adopt consensus algorithms like federated, round-robin, and Practical Byzantine Fault Tolerance (PBFT).
What are the benefits of a permissioned blockchain?
Tailored decentralization
High-level of privacy
Spontaneous data computation
High scalability
Why choose LeewayHertz for permissioned-blockchain development?
SDK and framework expertise
In-depth ecosystem knowledge
Rich experience with permissioned-blockchain projects
Impressive work portfolio
One-stop permissioned-blockchain solution
Long-term collaborations
A permissioned blockchain bridges the gap between public and private blockchains by allowing users' data to flow safely and transparently.
read more