Private Blockchain Development Company
Our private blockchain development service enables startups, scale-ups and enterprises to cater to the growing need and demand for decentralized applications while significantly enhancing security standards. We develop proofs-of-concept as well as ready-to-deploy private blockchains on diverse blockchain networks, including Hyperedger, Ethereum, and Polkadot.


Total Years of Experience
Our Private Blockchain Development Service Includes
Proof-of-concept (PoC) Development
We create documentation and evidence to back your business idea's feasibility through rapid iterations. This is to determine whether the idea is ready to become a reality.
Consulting
Whether you are looking to enter or expand in the blockchain space, we have experts ready to step in and help out. Our team works with you to find solutions carefully tailored to your specific use case.
Blockchain Launch and Maintenance
We develop and deploy your private blockchain and keep it up and running with regular maintenance. This protects your blockchain from security breaches, performance issues and other vulnerabilities.
Aspects We Focus On When Developing Your Blockchain
Privacy
In a private blockchain, enterprises emphasize the privacy of participants, data and terms, and we always work to meet the needs of our clients.
Data Integration
We understand that private blockchain implementation cannot be successful without the proper integration of traditional databases and blockchains that are vital for transaction processing and analysis.
Smart Contracts
We develop smart contracts to make trade between anonymous and identifiable parties easier. Smart contract integration automates your chain's working and makes it future proof.
Interoperability
We develop interoperable private blockchains that work with other blockchains seamlessly. Applications and solutions built on your blockchain will be able to exchange data and value across blockchain platforms.
Control
A private blockchain allows you to have greater control over its working and governance while still adhering to legal requirements. Transactions can be reversed and balances modified in a private blockchain network.
Customizability
We customize your private blockchain to suit your business model. We can also modify the consensus algorithm in accordance with your business needs.
A Comprehensive Private Blockchain Development Service To Meet Your Evolving Business Needs
We are a private blockchain development company with innovative solutions and ideas to help your business best serve its use case. Whether for streamlining supply chain management or enabling secure financial transactions, use our private blockchain development service to improve the efficiency and security of your business operations.
Our Blockchain Development Work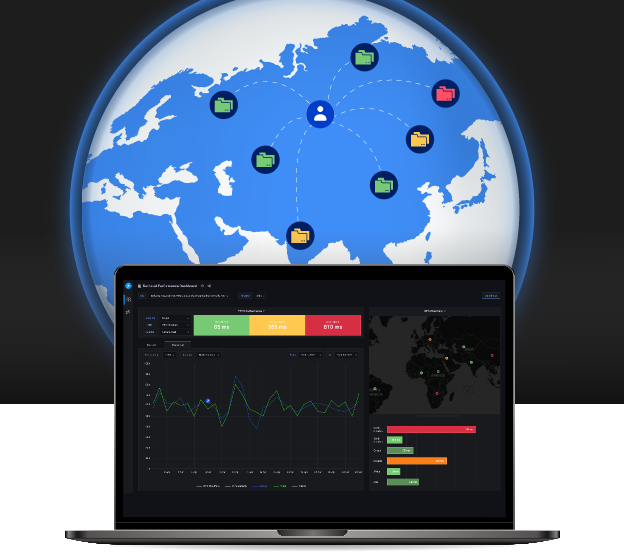 Web3: File Retrieval Dashboard
FileCoin Dashboard: A Web3 File Retrieval Network Monitoring Dashboard for the FileCoin Users
A dashboard for the Web3 Content Delivery Network (CDN) that lets Filecoin users stay informed on the performance of the best file retrieval networks. This platform helps to gather and analyze data from several data sources and displays real-time performance indicators on a detailed dashboard that is simple to grasp.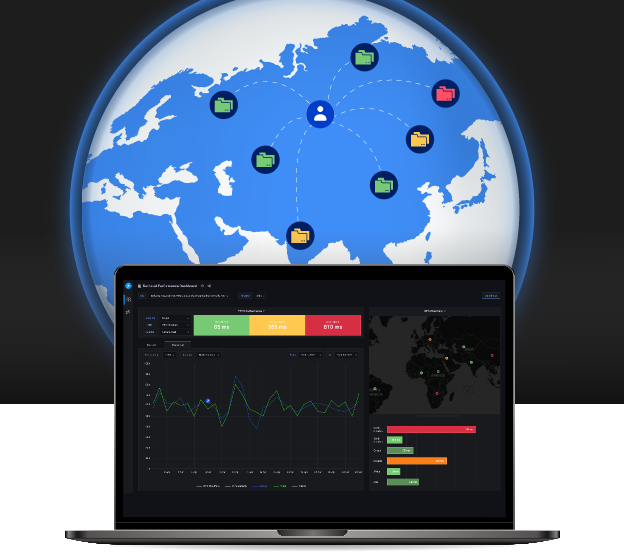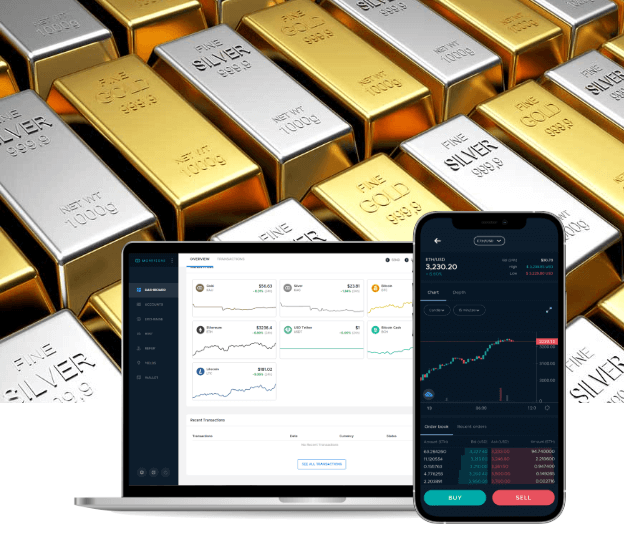 Monetary System on the Blockchain
We built a comprehensive monetary system on the blockchain that facilitates the storage and trading of digital currencies into a wide range of crypto and fiat pairs across the globe, all from one simple interface. We helped our client redesign the user interfaces of their website, create the node monitoring dashboard, update the stellar core version, and provide maintenance services to ensure that the platform is up and always running.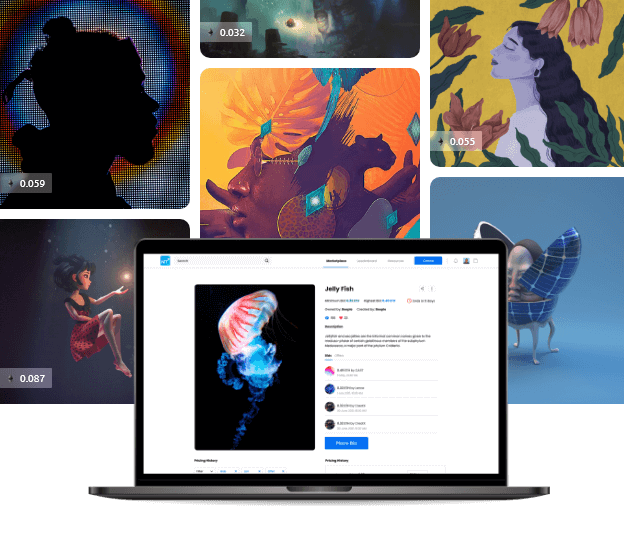 We have built a custom ready-to-deploy NFT Marketplace Platform to allow users to launch their own NFT marketplace platform and drive users to convert their unique assets into NFTs. The platform offers seamless options for both technical or non-technical users to buy/sell NFTs.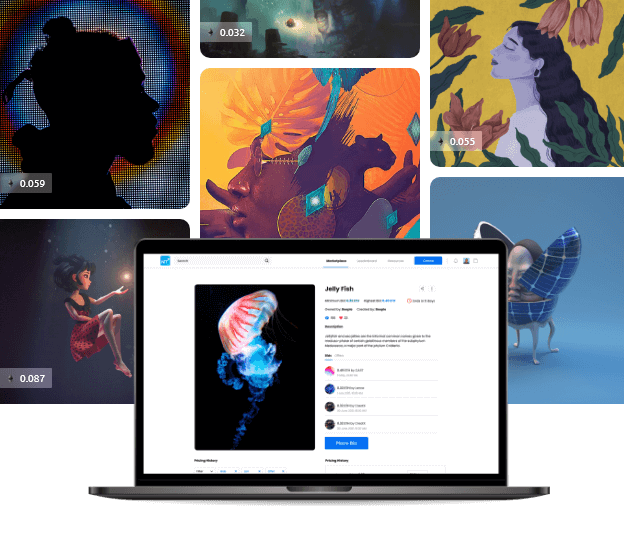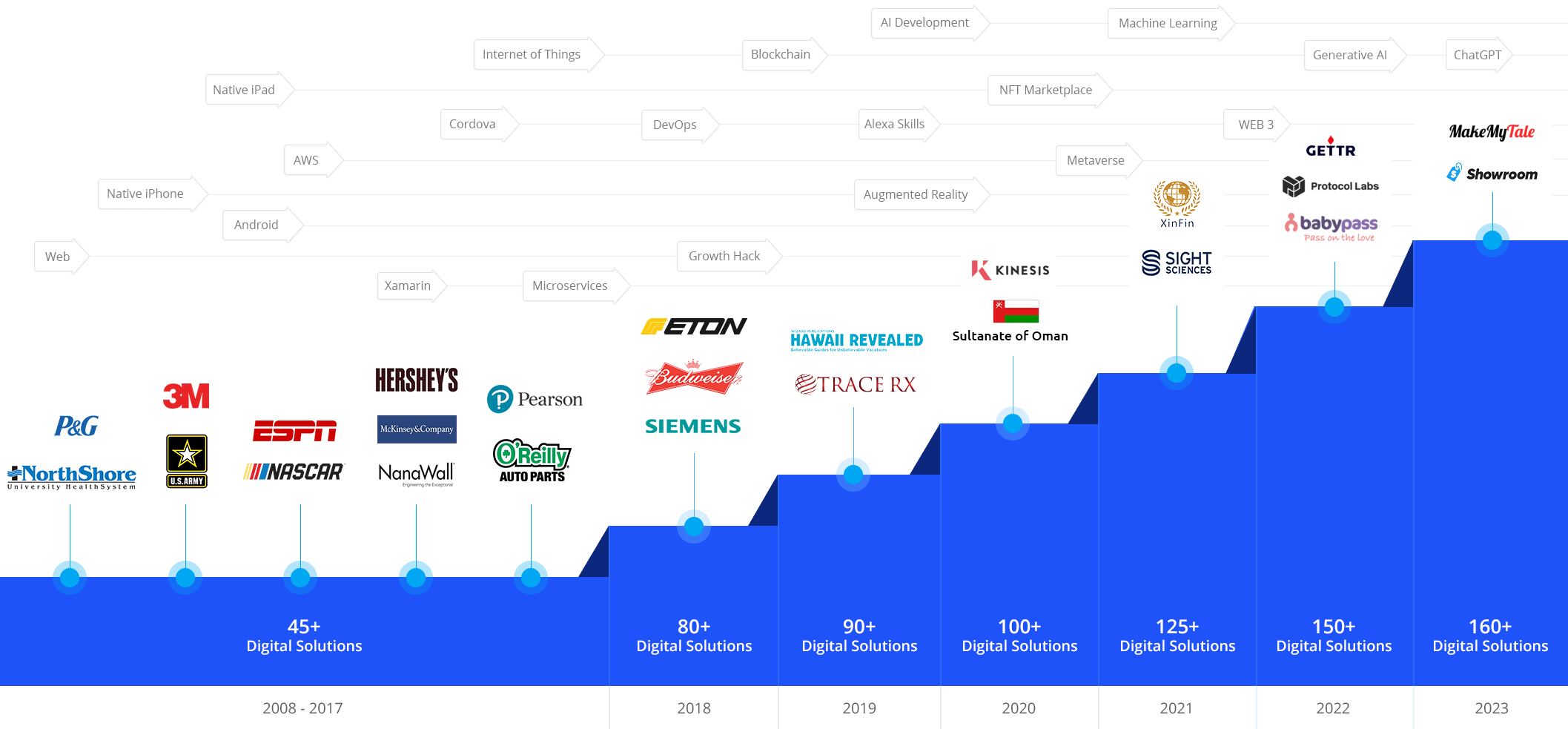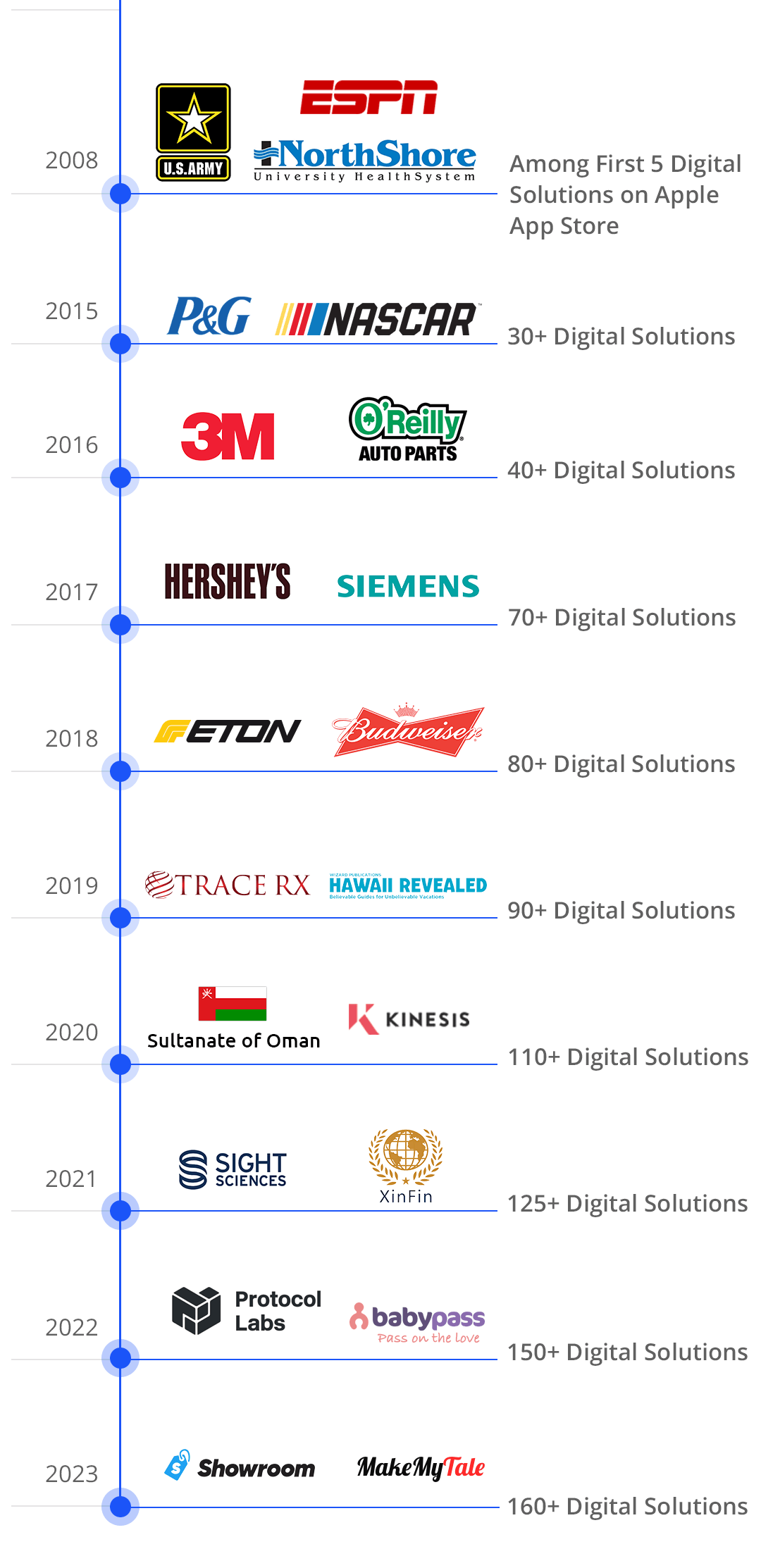 Dedicated Development Team
Our developers leverage cutting-edge cognitive technologies to deliver high-quality services and tailored solutions to our clients.
Team Extension
Our team extension model is designed to assist clients seeking to expand their teams with the precise expertise needed for their projects.
Project-based Model
Our project-oriented approach, supported by our team of software development specialists, is dedicated to fostering client collaboration and achieving specific project objectives.
1. Contact Us
Fill out the contact form protected by NDA, book a calendar and schedule a Zoom Meeting with our experts.
2. Get a Consultation
Get on a call with our team to know the feasibility of your project idea.
3. Get a Cost Estimate
Based on the project requirements, we share a project proposal with budget and timeline estimates.
4. Project Kickoff
Once the project is signed, we bring together a team from a range of disciplines to kick start your project.
Start a conversation by filling the form
Once you let us know your requirement, our technical expert will schedule a call and discuss your idea in detail post sign of an NDA.
All information will be kept confidential.
What is the difference between private and public blockchains?
Anyone can view, write and participate in a public blockchain because it is open to everyone. A private blockchain allows only authorized users to read and write on the blockchain. Hence, it is a permissioned blockchain and is private in nature.
Key differences between private and public blockchains exist in the following areas:

Access granted to users
Consensus mechanism
Transaction speed
Transaction cost
Data handling
Efficiency
Immutability
How much does it cost to build a private blockchain?
The cost of your private blockchain will depend on:
The complexity of the project
The type of network you need for your business
The cost of third-party tools
Manpower costs
What are the different use cases of a private blockchain?
Private blockchains can be used by organizations that want more control over their data along with greater privacy.
Some use cases of a private blockchain network include:

Management of the supply chain
Healthcare
Digital IDs
Inheritance and wills
Real estate
Data sharing
Digital voting
What are the benefits of a private blockchain for your business?
Private blockchains allow organizations to protect their data by providing access to authorized parties only. Any startup or enterprise can benefit from a private blockchain's high-security control, privacy, and low cost.
What are the steps involved in building a private blockchain?
Building a private blockchain is a sophisticated process that requires careful consideration and implementation of multiple steps. The steps involved can vary depending on the objectives and intended functionalities of the blockchain. However, private blockchain development, in general, follows specific steps, which are:
Choosing an appropriate protocol that aligns with the objectives of the private blockchain.
Creating the foundation of the blockchain by developing its core logic.
Developing the logic and functionalities of the blockchain.
Thoroughly testing the network to ensure its stability and security.
Launching the private blockchain.
Integrating the blockchain into existing systems, if necessary.
It is important to note that each step in this process involves the development of various microservices and components that make up the private blockchain. You may refer to this article to better understand the process.
A permissioned blockchain bridges the gap between public and private blockchains by allowing users' data to flow safely and transparently.
read more