Web3 Development Company
As an experienced web3 development company, we design and develop interactive web3 solutions using blockchain, AI, IoT and cryptography technologies. With expertise in web3 tools, frameworks, APIs, oracles and programming languages like Rust & Solidity, our developers cater to diverse industries, from gaming to real estate and fintech.


Total Years of Experience
Join the Web3 Revolution With Our Full Spectrum of Web3 Development Services
Custom dApps Development
With expertise in Rust, Solidity, Golang and frameworks like Substrate and Brownie, we build next-gen dApps to support web3 projects. Our web3 developers stay focused on building customized web3 dApps rich in scalability, security and interoperability attributes.
DeFi Development
We offer end-to-end DeFi development and consulting services to enterprises. We have a dedicated team of DeFi developers to build custom DeFi solutions like DeFi dApps, layer 2 solutions, automated market maker (AMM) non-custodial wallets, cross-chain DeFi exchanges, etc.
Metaverse Development
We build futuristic metaverse use cases and assets that drive real business value. Using blockchain, AR, VR and 3D reconstruction and emerging technologies, we build components like 3D immersive spaces, NFT marketplaces and web3 wallets, avatars and self-sovereign identity.
NFT Development
We design and build NFT marketplaces to facilitate NFT trading and live auctions across a 3D realistic environment. Also, we offer ready-to-deploy NFT marketplace solutions that can be customized and integrated into their web3 projects for reduced time-to-market.
Smart Contract Development
By leveraging web3 ecosystem's open-source, public and composable back ends to write highly secured, upgradable and reliable smart contracts based on recent web3 standards. Further, modify contracts' code as required while preserving the original state.
Web3 Gaming Development
With expertise in using next-gen game development tools Unreal Engine 5 and Unity, our developers build new-age games like the widely popular "play-to-earn" and NFT-based multiplayer games. We further research trends across the gaming industry to meet evolving development needs.
Multi-chain Solutions
We develop fully interoperable multi-chain web3 solutions and dApps, enabling users to access various isolated web3 platforms and participate in activities like trading. Also, our team integrates APIs, Oracle and DAO to your multi-chain solution, driving enhanced transparency and automation.
Native Payment Solutions
We build advanced digital wallets for web3 platforms that offer two main utilities; store and manage the native currency of the respective platform, and alternatively, the wallet acts as a key to access web3 dApps on diverse blockchains.
Self-sovereign Identity
We build an SSI identity system that helps enterprises provide users with freedom and personal autonomy across a safe and secure environment. Also, our team builds wallets and generates credentials for users' identity authentication on various decentralized ecosystems.
Your Web3 revolution starts with us!
Gear up for the future with our robust Web3 solutions. Let us code a new era of possibilities for you, where innovation meets decentralization.
Our Value-Driven Web3 Application Development Process
Project Mapping
We adopt a strategic project mapping approach to briefly represent your project requirements, priorities and potential challenges, streamlining the existing and future strategies.
Technical Design
Our technical design is focused on gathering project requirements. With the acquired data, we design the prototype for your Web3 solution and perform its user testing.
Development
At this stage, our developers perform coding and programming for your Web3 project based on the approved design, preparing the product for the alpha, beta and release phase.
Testing and Optimization
Our team thoroughly tests various components of your product, highlighting defects in the code and errors. We then remove the vulnerabilities and perform optimization.
Deployment
Our developers deploy the modified and optimized Web3 solution from the testnet to the mainnet, making your Web3 solutions live and widely accessible.
Monitoring and Maintenance
To ensure your Web3 solution work as intended, our team performs extensive monitoring and maintenance to identify and fix issues that appear.
Why Choose LeewayHertz for Web3 Development
Internally Trained Developers
With a team of 250+ internally trained developers, we offer end-to-end web3 development services for DeFi, metaverse, gaming real-estate, e-commerce, supply chain and more.
Web3 Domain Expertise
Our developers are skilled in web3 domain. From performing wallet integration to building a full-fledged web3 solution, we undertake and excel in diverse projects.
Wide Project Experience
We have experience working on a wide range of web3 projects, from gaming and NFTs to the metaverse. Furthermore, our team is always ready to undertake innovative and challenging projects.
Our Blockchain Development Work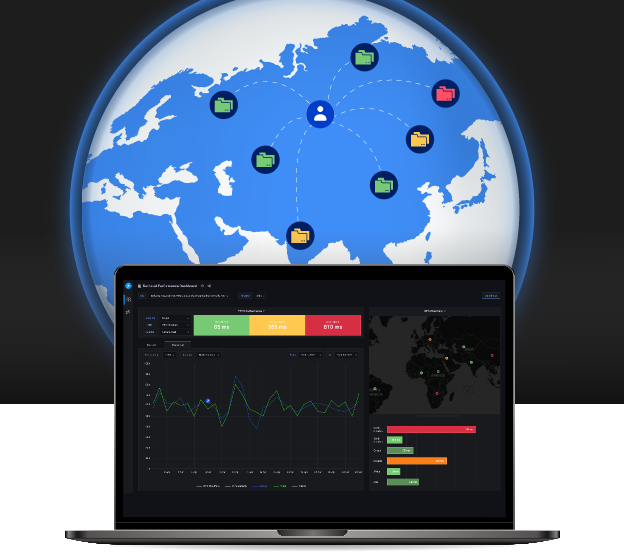 Web3: File Retrieval Dashboard
FileCoin Dashboard: A Web3 File Retrieval Network Monitoring Dashboard for the FileCoin Users
A dashboard for the Web3 Content Delivery Network (CDN) that lets Filecoin users stay informed on the performance of the best file retrieval networks. This platform helps to gather and analyze data from several data sources and displays real-time performance indicators on a detailed dashboard that is simple to grasp.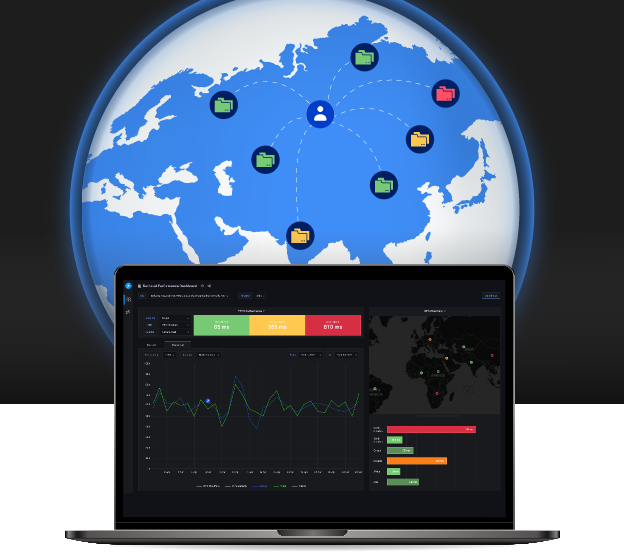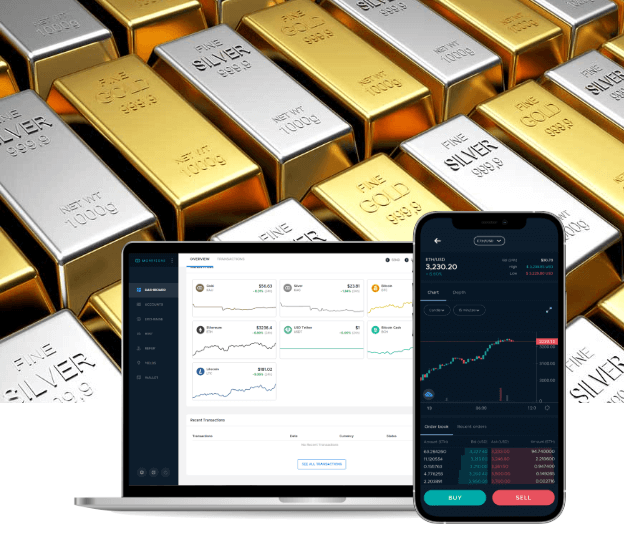 Monetary System on the Blockchain
We built a comprehensive monetary system on the blockchain that facilitates the storage and trading of digital currencies into a wide range of crypto and fiat pairs across the globe, all from one simple interface. We helped our client redesign the user interfaces of their website, create the node monitoring dashboard, update the stellar core version, and provide maintenance services to ensure that the platform is up and always running.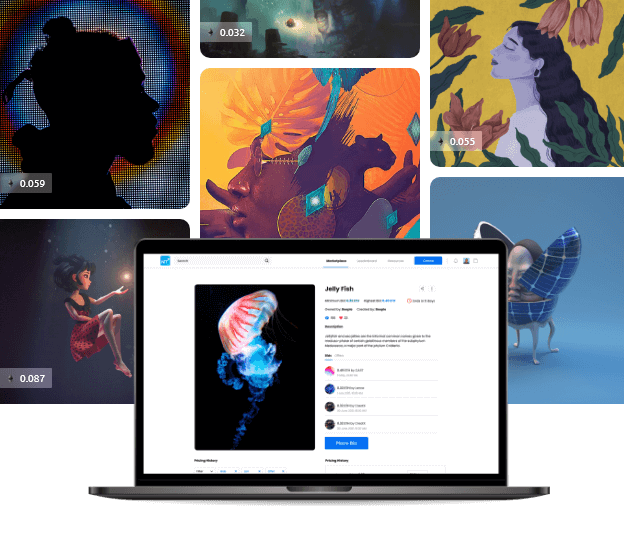 We have built a custom ready-to-deploy NFT Marketplace Platform to allow users to launch their own NFT marketplace platform and drive users to convert their unique assets into NFTs. The platform offers seamless options for both technical or non-technical users to buy/sell NFTs.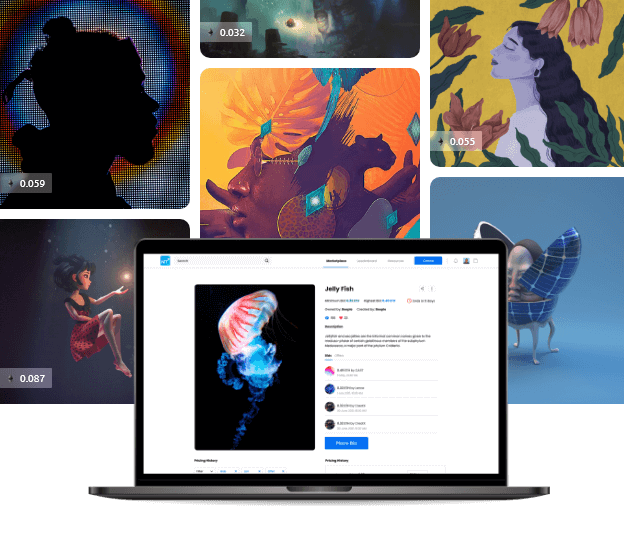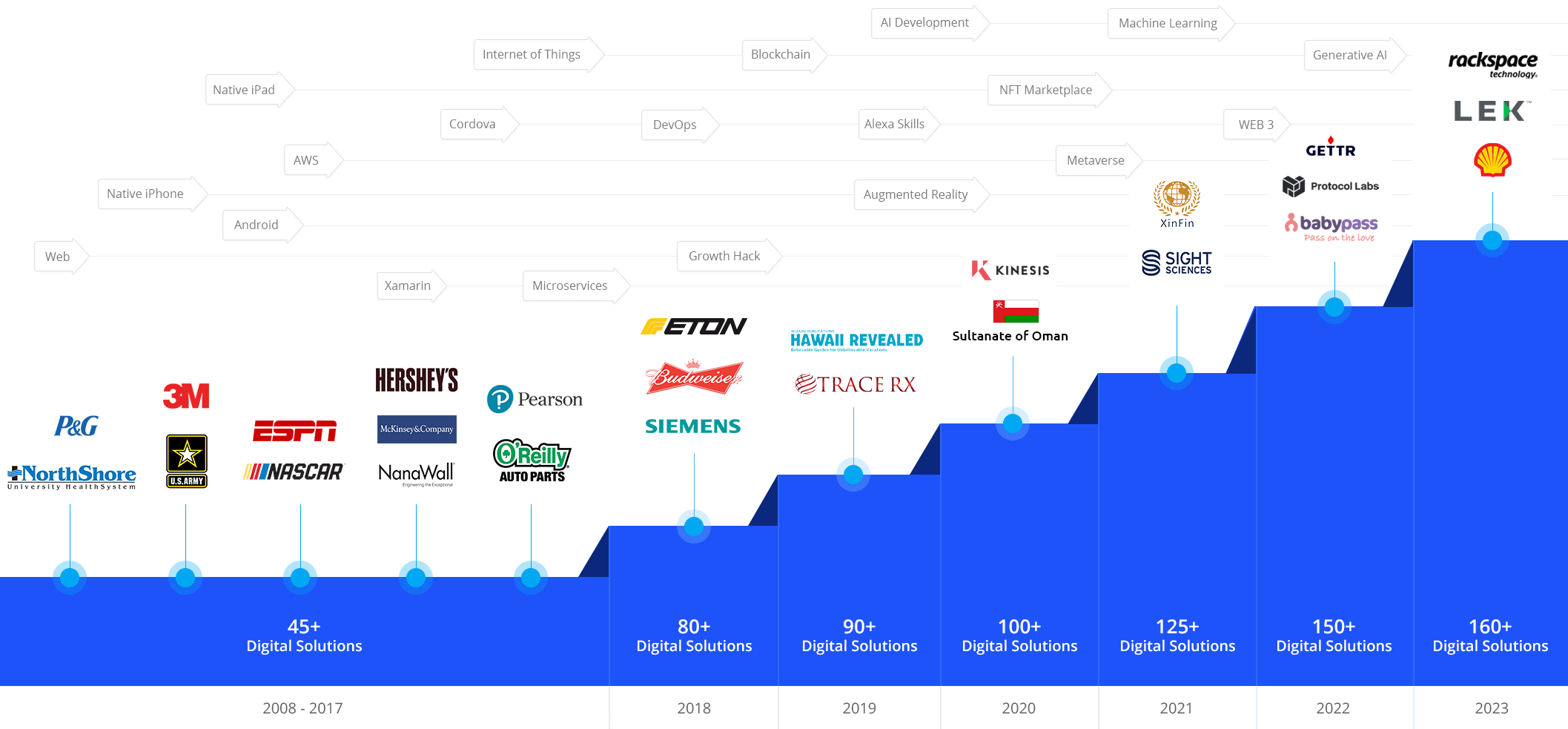 1. Contact Us
Fill out the contact form protected by NDA, book a calendar and schedule a Zoom Meeting with our experts.
2. Get a Consultation
Get on a call with our team to know the feasibility of your project idea.
3. Get a Cost Estimate
Based on the project requirements, we share a project proposal with budget and timeline estimates.
4. Project Kickoff
Once the project is signed, we bring together a team from a range of disciplines to kick start your project.
Start a conversation by filling the form
Once you let us know your requirement, our technical expert will schedule a call and discuss your idea in detail post sign of an NDA.
All information will be kept confidential.
What is Web3, and what are LeewayHertz's areas of specialization within this domain?
Web3 refers to the third generation of the internet, focusing on decentralization, blockchain technology, and user empowerment. LeewayHertz specializes in Web3 development, providing expertise in creating decentralized applications (DApps) and blockchain solutions and integrating cutting-edge technologies for a more open and collaborative internet.
Which industries does LeewayHertz cater to in the realm of Web3 development?
LeewayHertz caters to a diverse range of industries, including finance, healthcare, supply chain, gaming, and more. Our Web3 development solutions are customized to meet each industry's specific needs and challenges, leveraging decentralized technologies for enhanced security and transparency.
What blockchain platforms are within the focus of LeewayHertz's specialization?
LeewayHertz demonstrates proficiency across various blockchain platforms, including Ethereum, Tezos, Polkadot, and more. Our platform selection is based on meticulous consideration of your project's needs, ensuring optimal performance and scalability.
What advantages can my business derive from adopting Web3?
Embracing Web3 technologies can yield numerous benefits, such as heightened security, transparency, and efficiency. Decentralized applications built on blockchain offer improved trust, reduced transaction costs, and the capacity to establish innovative business models. LeewayHertz specializes in tailoring Web3 solutions to help businesses harness these advantages.
What programming languages and frameworks do your developers specialize in?
Our developers specialize in programming languages like Rust and Solidity, commonly employed in web3 development. Additionally, they possess expertise in frameworks such as Substrate and Brownie, which are crucial for constructing next-generation dApps and blockchain solutions.
How does LeewayHertz address security concerns in the realm of Web3 development?
Security is a paramount consideration at LeewayHertz when it comes to Web3 development. Our team adheres to industry best practices, implements robust encryption techniques, and conducts thorough code audits to ensure the integrity and confidentiality of your decentralized applications and data.
Could you provide examples of real-life use cases that LeewayHertz has worked on?
Certainly, LeewayHertz has been involved in diverse real-life use cases in the field of web3 development, spanning:
Gaming platforms with play-to-earn and NFT-based multiplayer games.

Real estate solutions utilizing blockchain for transparent property transactions.

DeFi platforms that are offering decentralized lending, borrowing, and yield farming.

NFT marketplaces that facilitate trading and auctions of digital collectibles.

Metaverse development, creating immersive 3D spaces and virtual economies.

Supply chain solutions using blockchain for traceability and transparency.

E-commerce platforms integrating web3 technologies for secure transactions.

Identity management systems for enterprises implementing self-sovereign identity.
These examples represent a snapshot of our work, and we are eager to explore new use cases and industries to deliver innovative web3 solutions.
How can my company initiate a Web3 development project with LeewayHertz?
To commence a Web3 development project with LeewayHertz, simply reach out to us through our website or contact our team directly. We will arrange an initial discussion to comprehend your project requirements, goals, and timelines. Subsequently, we will collaborate closely with you to define the project scope, present a detailed proposal, and initiate the development process. Throughout the journey, our team will provide guidance at each stage, ensuring a seamless and successful Web3 development experience.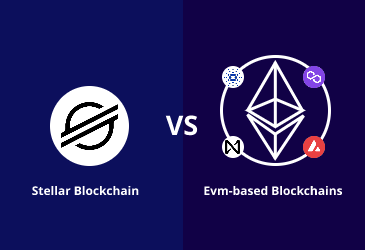 Stellar and EVM-based blockchains are decentralized, open-source platforms designed to develop smart contracts and decentralized applications.
read more