Hire Machine Learning Developers
Partner with our expert machine learning developers to harness the full potential of ML technology and transform your business with data-driven solutions. Whether you are seeking to leverage the power of LLMs like GPT, LLaMA, or PaLM 2 for solution development or in need of top-tier ML consulting, our experts are your dedicated partners, committed to ensuring the success of your project. Drawing from a deep foundation in AI, machine learning, and data science, our developers consistently deliver future-ready solutions and actionable insights pivotal for your business's growth.
Software Products Delivered
Total Years of Experience
Services Our Machine Learning Developers Provide
ML Consulting
Our team of experts closely collaborates with you to understand your specific needs, objectives, and challenges. We then design tailored ML strategies, develop robust solutions, and integrate them seamlessly into your operations. Whether it's optimizing processes, improving customer experiences, or enhancing decision-making, our consulting service ensures you make the most of data-driven insights, enabling sustainable growth and a competitive edge in your industry.
Data Engineering
Our ML developers proficient in data engineering enable you to unlock the full potential of your data, empowering your organization to make data-driven decisions and stay ahead in today's data-centric landscape. Our data engineering service is expertly designed to prepare your data for smooth integration into ML models, facilitating their easy customization to precisely meet your unique and evolving business requirements.
Custom LLM Development
Our skilled ML developers leverage clients' proprietary data to fine-tune pre-trained LLMs, ensuring they align perfectly with their unique business requirements. These fine-tuned ML models possess an in-depth understanding of your industry's nuances, terminology, and specific challenges, offering a versatile foundation for building diverse solutions like chatbots capable of handling domain-specific user queries with unparalleled accuracy and precision.
ML-powered Solutions Development
Harness the full potential of machine learning to transform your operations, enhance customer experiences, and gain data-driven insights. Whether you want a chatbot, virtual assistant, recommendation system, or predictive analytics tool, we possess the expertise to craft it according to your precise requirements. Our tailored solutions ensure that your business's unique needs are met, driving efficiency and innovation in the dynamic tech landscape.
Integration
Our integration service is designed to seamlessly incorporate the ML-powered solutions we build into your existing tech infrastructure. By integrating these advanced solutions into your business processes, we maximize their impact on your internal operations as well as customer-facing systems, enabling you to streamline operations, improve customer experiences, and stay at the forefront of innovation in your industry.
Upgrade and Maintenance
After delivering robust solutions tailored to your business, we remain committed to their continuous optimization and performance. Our dedicated team handles regular updates, bug fixes, and enhancements to ensure your ML-powered solutions remain at peak efficiency. By proactively maintaining and upgrading these solutions, we guarantee they adapt to changing needs, keeping your business ahead of the curve and consistently delivering value to your organization.
ML-powered Solutions We Build
AI/ML-powered Chatbots
Hire our machine learning developers for AI/ML chatbots tailored to your business's unique needs. We build and deploy sophisticated chatbots that effectively engage users, ensuring seamless interactions and enhancing experiences for customers as well as internal users.
Virtual Assistants
Our highly skilled ML developers specialize in developing advanced virtual assistants. Thus, whether you want a virtual assistant for customer support, task automation, or data analysis, we have the expertise to develop it, ensuring it seamlessly integrates into your operations.
Predictive Analytics Tools
We specialize in crafting predictive analytics tools for a diverse range of industries. These powerful solutions help predict future trends, demands, or outcomes, benefiting businesses in industries like finance, marketing, and supply chain management.
Recommendation Systems
Leverage our robust recommendation systems and enhance your industry presence and revenue potential, whether you operate in retail, e-commerce, or the media sector. We build custom recommendation systems that boost user engagement on your platform with personalized recommendations.
User Behavior Analysis Tools
Hire our skilled machine learning developers to build advanced user behavior analysis tools facilitating continuous monitoring and analysis of user behaviors on digital platforms like e-commerce sites and online services, delivering precise insights that empower data-driven decision-making.
Business Intelligence Tools
Hire our expert machine learning developers to design and develop advanced business intelligence tools using deep learning techniques. These tools will enable you to utilize predictive, prescriptive, and cognitive analytics to extract valuable insights from your data.
NLP-based Solutions
We build a range of natural language processing-based solutions that handle tasks like sentiment analysis, text classification, language translation, and content summarization, benefiting industries like social media, e-commerce, and media.
Fraud Detection Tools
Our ML-powered fraud detection tools combine sophisticated algorithms, real-time data analysis, and anomaly detection to swiftly recognize and mitigate fraudulent activities, ensuring business security, regulatory compliance and trust among customers.
Why Hire LeewayHertz's Machine Learning Developers?
Expertise
We boast deep expertise in developing custom ML models and solutions, while also showcasing proficiency in MLOps that helps us effectively manage and deploy ML models in production environments.
Experience
Our ML developers bring to the table a wealth of refined experience in crafting custom ML models and solutions accumulated over several years, setting the standard for professionalism and excellence in the field of AI.
Efficiency
Our efficient ML developers distinguish themselves by their agile problem-solving, streamlined development processes, and a keen focus on maximizing the impact of machine learning in every project.
Flexibility
LeewayHertz's ML experts are highly flexible in their approach to different projects and clients' changing needs. They can easily transition and excel in various project scenarios, showcasing their exceptional ability to deliver solutions with agility and versatility.
Quality
Our ML developers maintain the highest professional standards. We take great care to ensure that the ML solutions we develop are characterized by precision, reliability, and a seamless alignment with our clients' unique and critical business objectives.
Domain Knowledge
Our ML developers possess an exceptional level of expertise and understanding in all aspects of machine learning technology. They have honed their skills through specialized training and experience, which allows them to excel in any ML project they engage in.
Tailored Solutions
Our ML developers excel at crafting custom solutions tailored to clients' unique needs to deliver precisely the outcomes they seek. With our deep expertise, we ensure that every solution we build brings unmatched value and efficiency to the table.
Competitive Edge
With our tailored ML solutions, you can uncover hidden patterns in data, predict market trends, enhance customer engagement, and streamline processes, ultimately positioning your business as a leader in innovation and efficiency in your industry.
How to Hire LeewayHertz's Machine Learning Developers?
Schedule a Consultation
Schedule a consultation to discuss your machine learning development requirements in detail. Rest assured, your information will be treated with confidentiality and security.
Talent Screening
Through rigorous talent screening, we identify and present a list of highly skilled machine learning developers best suited to your project's requirements.
Arrange an Interview
Arrange an interview with our proficient ML developers to ensure their expertise perfectly aligns with your needs.
Onboarding Process
After identifying the ideal ML developer for your needs, we facilitate a smooth remote onboarding process, ensuring seamless project commencement and continuous support.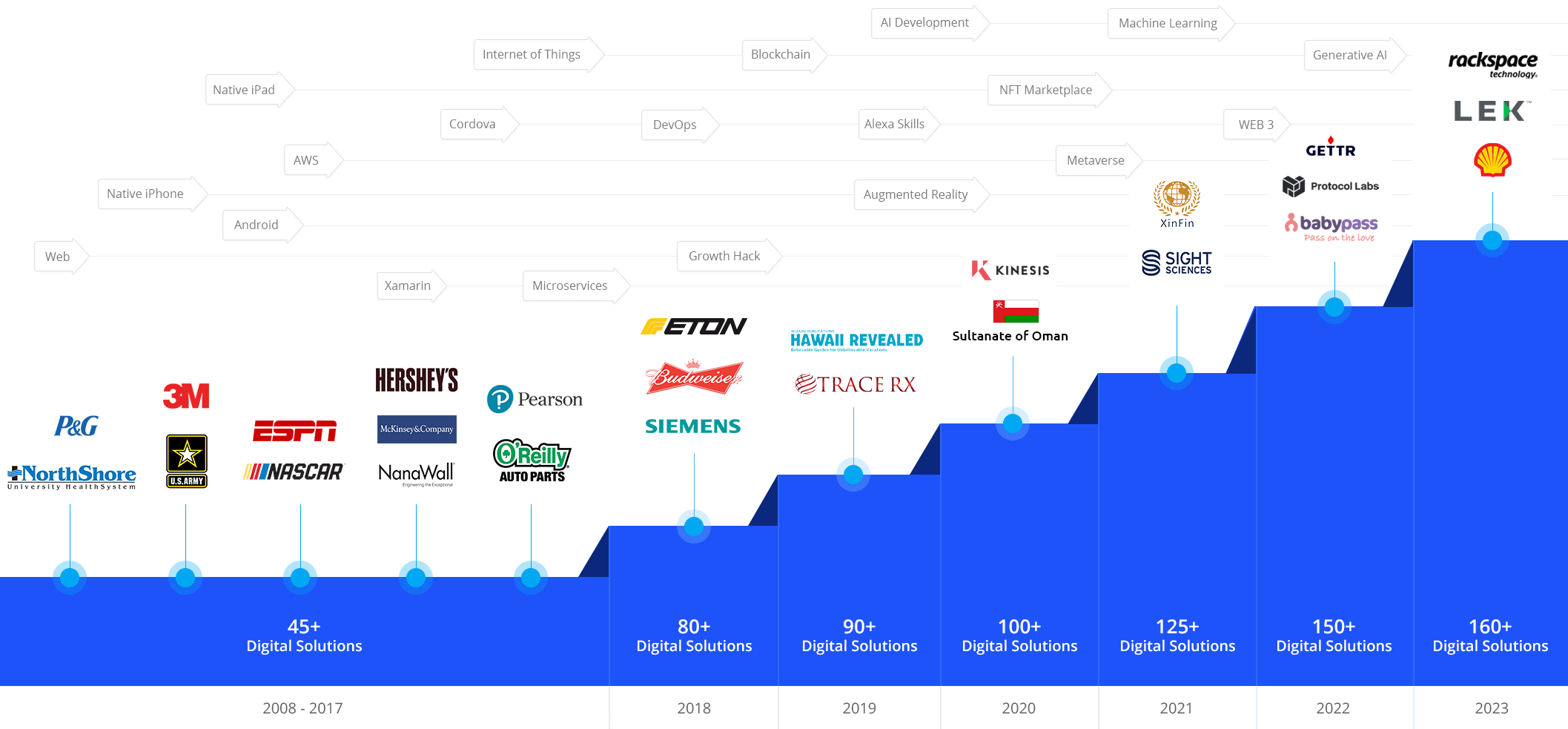 AI Models We Have Expertise In
GPT-4
A set of OpenAI models that can solve complex problems with high accuracy, thanks to its advanced reasoning capabilities and broader general knowledge.
LLaMA
LLaMA (Large Language Model Meta AI) is a foundational large language model designed to generate text, have conversations, summarize written material, solve math theorems or predict protein structures.
PaLM 2
The newest extensive language model from Google, stands out in performing intricate reasoning assignments, such as code interpretation, mathematical solutions, categorization, query responses, and translation with proficiency in multiple languages. This model highlights Google's commitment to responsible AI, surpassing previous capabilities in natural language generation.
Claude
Claude is a large language model (LLM) by Anthropic, trained as a virtual assistant that can be integrated with business workflows. Claude, accessible through both a chat interface and API in Anthropic's developer console, can perform an extensive range of conversational and text-processing tasks.
GPT-3
A set of OpenAI models capable of performing natural language processing tasks such as text generation, summarization, translation and question answering.
Davinci

Curie

Babbage

Ada
GPT-3.5
A set of OpenAI models, including the highly capable and cost-effective Gpt-3.5-turbo, that improve on GPT-3 and can generate text or code.
DALL.E
DALL·E by OpenAI generates realistic images and artwork based on text prompts. It can produce images of a specified size, modify pre-existing images and generate variations of user-provided images.
Whisper
Whisper is a general-purpose speech recognition OpenAI model that can perform language identification, speech translation and multilingual speech recognition.
Embeddings
OpenAI's Embeddings are numerical representations of linguistic units like words and phrases that capture the semantic meaning and relationships between them.
Moderation
Moderation models are machine learning OpenAI models designed to assist in content moderation tasks, such as identifying and removing inappropriate or harmful content from online platforms.
Stable Diffusion
Stable Diffusion generates detailed images from text prompts and can also be used for tasks like inpainting, outpainting, and image-to-image translations guided by text.
Bard
Google's Bard, powered by LaMDA, is a text-to-text generative AI chatbot designed to generate human-like responses to natural language prompts, making it capable of engaging in conversations with humans.
Finance
Financial entities use our ML-powered solutions to find key data insights, stop fraud, and guide investors on when to trade. Some of our solutions are designed to help identify high-risk customers and spot signs of fraud early on.
Healthcare
Leverage our ML-powered solutions for patient care, billing, records, disease identification, and medical imaging diagnosis. They can also help spot trends or anomalies, leading to better diagnoses and treatments.
Retail
Our ML solutions offer invaluable insights into customer purchasing behaviors, helping detect fraudulent activities. The use of virtual assistants and chatbots can also facilitate improved customer analysis, gauging aspects such as their sentiments.
Automotive
Our ML-powered solutions can be used by automotive businesses in diverse ways, such as optimizing route efficiency by analyzing data patterns and trends. This predictive capability is crucial for delivery services, public transport, and other transport entities in anticipating potential challenges.
Manufacturing
Our machine learning solutions streamline manufacturing operations by optimizing production workflows. They also provide actionable insights for quality control and resource allocation and enhance predictive maintenance, minimizing downtime.
Technology Stack Our Machine Learning Developers Use for ML Development
Other Tools and Technologies
Dedicated Development Team
Our developers leverage cutting-edge cognitive technologies to deliver high-quality services and tailored solutions to our clients.
Team Extension
Our team extension model is designed to assist clients seeking to expand their teams with the precise expertise needed for their projects.
Project-based Model
Our project-oriented approach, supported by our team of software development specialists, is dedicated to fostering client collaboration and achieving specific project objectives.
1. Contact Us
Fill out the contact form protected by NDA, book a calendar and schedule a Zoom Meeting with our experts.
2. Get a Consultation
Get on a call with our team to know the feasibility of your project idea.
3. Get a Cost Estimate
Based on the project requirements, we share a project proposal with budget and timeline estimates.
4. Project Kickoff
Once the project is signed, we bring together a team from a range of disciplines to kick start your project.
Start a conversation by filling the form
Once you let us know your requirement, our technical expert will schedule a call and discuss your idea in detail post sign of an NDA.
All information will be kept confidential.
What do LeewayHertz's machine learning developers/engineers do?
Our machine learning developers/engineers specialize in the design and development of customized ML models and solutions. Once developed, these solutions are seamlessly integrated into clients' established processes and systems. Further, our developers apply their extensive experience and expertise to address the unique complexities of clients' business challenges, and maintain a steadfast commitment to industry best practices through every phase of the development process, from data preprocessing and model selection to solution development and maintenance.
They perform diverse roles, some of which are:
Understanding clients' needs and selecting the optimal ML techniques and algorithms to build solutions on.
Developing custom machine learning models utilizing techniques like fine-tuning.
Choosing the right datasets or creating synthetic ones for model training.
Consistently updating and refining ML models in line with industry advancements and clients' evolving needs.
What competencies do LeewayHertz's machine learning developers possess?
LeewayHertz's machine learning developers have a diverse skill set essential for forward-thinking businesses, some of which are:
Proficiency in software engineering
Expertise in data science
Mastery of database systems and languages like Python and R
Knowledge of cloud environments and virtual machines
Familiarity with MapReduce, Hadoop, and related technologies
Outstanding communication abilities
Acumen in ML algorithms
Strong foundation in mathematics and statistics.
What services do our ML developers provide?
LeewayHertz's ML developers offer a comprehensive suite of services designed to harness the full potential of machine learning for businesses. From ML consulting that tailors strategies to your specific needs to data engineering expertise that empowers data-driven decisions, they ensure that your organization stays ahead in today's data-centric landscape. With custom LLM development, they fine-tune language models to align perfectly with your industry's nuances, enabling solutions like domain-specific chatbots with precision. Their ML-powered solutions development transforms operations, enhances customer experiences, and delivers data-driven insights, all seamlessly integrated into your existing tech infrastructure. Moreover, LeewayHertz's commitment extends beyond development, with dedicated upgrade and maintenance services, guaranteeing that your ML-powered solutions continually adapt to changing needs, keeping your business at the forefront of innovation.
What sets LeewayHertz's machine learning developers apart?
When you hire dedicated machine learning developers from LeewayHertz, you invest in a team that brings unparalleled expertise, innovation, and a proven track record to build transformative ML-powered solutions tailored to your specific business needs. LeewayHertz adheres to a rigorous recruitment procedure for machine learning developers, ensuring that only the most adept and seasoned engineers join our workforce. Our developers possess comprehensive expertise across development, operations, and process management, ensuring optimal solutions for our clients' needs.
Which industries benefit from our ML engineers' expertise?
Our machine learning engineers possess the versatility to cater to diverse sectors, including finance, e-commerce, retail, healthcare, real estate, education, logistics, manufacturing and automotive.
Do you offer post-development support for ML implementations?
Yes, we offer post-development support for ML implementations. Our dedicated team handles regular updates, bug fixes, enhancements, and continuous optimization to ensure that the ML-powered solutions we build remain efficient and adaptive to changing needs, consistently delivering value to your organization.
Does LeewayHertz safeguard the confidentiality of their clients' data?
Certainly, safeguarding the confidentiality of our clients' data is of paramount importance to us. We maintain rigorous data security protocols, adhere to industry best practices, and implement stringent measures to ensure that your data remains secure and confidential throughout our engagement. Your trust in our commitment to data protection is fundamental to our partnership.
Can I integrate ML-powered solutions into my existing processes and systems?
Absolutely! Our specialty lies in enhancing legacy systems with cutting-edge technologies such as AI and ML. This ensures businesses operate more efficiently and remain aligned with current market trends. Hire machine learning engineers from LeewayHertz for all your ML development and integration needs.
What is the pricing structure for hiring LeewayHertz's ML developers?
The cost of hiring LeewayHertz's ML developers varies based on several determinants, such as the chosen development platform, project type, design intricacy, number of functionalities, maintenance considerations, and more. To get a precise estimate tailored to your needs, please get in touch with us.
What ML technologies does LeewayHertz hold expertise in?
LeewayHertz possesses expertise in a wide range of ML technologies, including but not limited to:
Deep Learning: This encompasses neural networks, convolutional neural networks (CNNs), recurrent neural networks (RNNs), and more, which are essential for tasks like image recognition, natural language processing (NLP), and speech recognition.
Natural Language Processing (NLP): Expertise in understanding and generating human language text, enabling applications like chatbots, sentiment analysis, and text summarization.
Computer Vision: Utilizing ML models to interpret and analyze visual information, leading to applications such as image and video analysis, object detection, and facial recognition.
Reinforcement Learning: Leveraging algorithms that enable agents to learn through interaction with an environment, with applications in robotics, game AI, and autonomous systems.
Predictive Analytics: Using ML models to forecast trends, behaviors, or outcomes, assisting in decision-making and resource allocation.
Recommendation Systems: Building systems that personalize content and product recommendations based on user behavior and preferences.
Anomaly Detection: Developing models to identify irregular patterns or outliers in data, critical for fraud detection and cybersecurity.
Ensemble Learning: Implementing techniques that combine multiple ML models to improve accuracy and robustness.
AutoML: Utilizing automated machine learning tools to streamline the model development process and make it more accessible.
Cloud-based ML: Leveraging cloud platforms like AWS, Azure, or Google Cloud for scalable and cost-effective ML solutions.
LeewayHertz's diverse expertise in these ML technologies allows us to provide tailored solutions that meet the unique needs and challenges of our clients across various industries.
Can LeewayHertz implement business process automation through its ML development services?
Yes, LeewayHertz can assist with process automation through its ML development services. Our ML solutions can be designed and implemented to automate various business processes, making them more efficient and less reliant on manual intervention. Whether it's automating data entry, document processing, customer service tasks, or any other repetitive process, our ML developers can create custom solutions that leverage machine learning algorithms to streamline operations, reduce errors, and increase productivity. Process automation through ML is a powerful way to optimize workflows and enhance overall business efficiency.
A well-implemented generative AI tech stack can help businesses streamline their workflows, reduce costs, and improve overall efficiency.
read more