Redefining Travel Technology Standards
We work with you to create new revenue streams, increase operational efficiency and to engage your customers – necessary elements for tomorrow's travel and hospitality industry.
Know your customers
Whether it's automation, chatbots or apps, we have everything to help you understand your customers and to stay engaged with them always.
New revenue streams
Technology is creating new revenue streams for the hospitality industry. Stay on top of these new streams with our insights on advanced solutions.
Operational efficiency
We help to automate your everyday tasks and to boost your overall operational efficiency.
Flow of Critical Information
Increase the flow of critical information to all corners of your organization. We help build travel technology solution to achieve the highest level of visibility.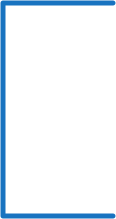 "Chatbots expected to cut business costs by $8 billion by 2022"
– Juniper Research


LeewayHertz was flexible in adding smaller features along the way. We found something that might be useful to add to the app, and they responded and acted quickly. Their process worked well.


Leewayhertz knows its craft and the teams are experts at iPhone and Android app development. They're highly focused and they delivered what they proposed.
Are you ready for the future? Reach out to us today, so we can together build a successful future in the travel sector.
Get an estimate for your app idea. We do not spam.