Telemedicine Software Development
We develop Custom Telemedicine Software to make routine visits easier for both patients and doctors.
Building Custom Telemedicine Software
We develop telemedicine software that facilitates remote visits with patients, online appointment scheduling, real-time access to health data and health monitoring. We transform the way patients and healthcare providers communicate by using emerging technologies.
Key Benefits of Telemedicine Software Development
Efficiency
Telemedicine software reduces waiting time for patients and burden on clinical staff by connecting doctors and patients via video calling.
Flexibility
Telemedicine Software facilitates patient engagement with a seamless video experience and allows healthcare providers to conduct appointments from their office or home.
Better Health Outcomes
With instant prescription and quick treatment from the home, patients can take more rest and avoid movement from one place to another.
Fewer Last Minute Cancellations
With instant video visits, chances of the last minute appointment cancellation chance get reduced.
On-Click Video Calling
Telemedicine Software simplifies patient-doctor communication by allowing them to get on a video call with one-click without the need for downloading any software.
One-Click Screen Share
Whether it's treatment instructions or medical chart, patients or doctors can share the document simply by sharing screens.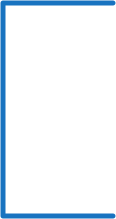 Medicaid agencies, and commercial insurers take steps to expand telehealth coverage and reimbursement, health systems and practices are increasingly likely to turn to telehealth in the fight against the coronavirus.
 HIT CONSULTANT
Telehealth Software Development Expertise
Telemedicine Mobile Apps
We develop telemedicine mobile apps for iOS and Android devices with features, including real-time video consultation, screen sharing and HIPAA-compliant medical record storage.
Telemedicine Software Development
We build cloud-based telemedicine software with streamlined video-conferencing, remote patient checkup and e-prescription management.

mHealth Application Development
We develop custom mHealth applications including healthcare provider-based portals, wearable technology integration, real-time monitoring sensors, patient engagement systems, and on-demand virtual doctor apps.
Remote patient monitoring
We integrate remote patient monitoring system in a telehealth app that constantly monitors patient's physiological parameters via wearable devices, IoT devices for blood pressure monitoring and other IoT sensors. 

Store & Forward Telemedicine Services
Our Store-and-Forward Telemedicine Services ensure secure and encrypted transfer of medical information, such as digital images, documents, and pre-recorded videos through a cloud-based telemedicine system.
Telemedicine Software Integration(EMR and EHR software Integration)
We build telemedicine software applications that integrate with the EHR systems for seamless record-keeping, patient information, and reduced opportunities for error.
Streaming Telehealth Technology
We provide development services for Telehealth video-conferencing system to assist virtual appointments and consultations with Interactive Voice Response (IVR) and Multipoint Control Units.
Integration with Pharmacy
We can integrate pharmacy software into telemedicine app to connect patients with pharmacists. Patients can take the prescription to pharmacies and pharmacists can ask them the patient ID to verify and provide medicines. Pharmacists add medicine invoices to the application so that the government authorities and doctors can monitor prescription.
With Telemedicine App, Patients can
View Your Staff Profile
Access PHR & Health Data
Ask Questions
Book Appointments
Get Health Monitored
Receive Mobile Notifications
Consult via Video
Receive e-Prescriptions
We are System Integrator for EHR and practice management system
Seamless Scheduling Integration
We build custom telemedicine softwares that sync all of your scheduled in-office appointments and video visits by EHR software.
Automatic Insurance Exchange
Our Telemedicine Development Services simplify the appointment process and auto-sync patient insurance information after a video visit appointment is scheduled.
Telemedicine Eligibility Verification
Reimbursement for telemedicine remains challenging. Our Custom Telemedicine Software handles the eligibility verification work for you.
HIPAA-compliant Video Visits
Our video visit appointments system is secure and HIPAA-compliant. We integrate your current EHR system for all documentation, which means you don't need to build telemedicine software from scratch.
GDPR
GDPR enabled telemedicine software for collecting, processing and securing personal data.
FHIR
Fast Healthcare Interoperability Resources is a standard describing data formats and an application programming interface for exchanging electronic health records.
HIPPA
Our HIPPA Consultant helps organizations to Implement secure electronic access to health data without breaking the HIPPA policy. 
DICOM
We build DICOM viewer software for searching, viewing, analyzing medical images, signals or video files and making the diagnosis.
SNOMED
SNOMED provides the general core terminology for Codes, terms, synonyms, and definitions used in clinical documentation and reporting.
CCDA
Consolidated Clinical Document Architecture is a markup standard to create documents and tamplate Leading methodologies for electronic health records. 
Our Work in Healthcare Software Development
TraceRx: A Global Pharma Supply Chain Solution for International Aid Distribution
LeewayHertz has successfully built a drug supply chain network running on blockchain for TraceRx. The project was recognized with the Richmond SCORE Award. It allows tracking of the shipment of medical help aids. UNO can trace the distribution of free drugs and identify inefficiency and losses using TraceRx. It made recalling of drugs traceable and efficient. Built on HyperLedger blockchain with end-to-end transparency resulting in reduced cost of distribution.

LeewayHertz was flexible in adding smaller features along the way. We found something that might be useful to add to the app, and they responded and acted quickly. Their process worked well.


Leewayhertz knows its craft and the teams are experts at iPhone and Android app development. They're highly focused and they delivered what they proposed.
Early infectious disease surveillance is key to prevention. Using AI, it is possible to automate surveillance and take timely precautions.
read more
What can we do for you? Let's talk
Once you let us know your requirement, our technical expert will schedule a call and discuss your idea in detail post sign of an NDA. All information will be kept confidential.