AI Development Company
Building robust and secure AI applications for startups and enterprises
Schedule a call
We Transform Businesses with Next-generation AI Development
Reshape the business today with innovative solutions given by AI development. With 10+ years of experience in building digital solutions, we believe in delivering result-oriented AI solutions to boost the productivity of businesses. Our AI specialists have the capability to redefine the way the businesses operate.
Our AI Development Services
Machine Learning
We make machines capable of leveraging the captured data for self-learning and decision-making, just like human beings. Our Machine Learning experts develop AI apps with reinforcement, unsupervised and supervised learning.
Informed and faster decision making
Business process automation
Increased productivity
Business Intelligence
With Predictive AI, we help businesses automate better decision-making. Our AI development experts don't only believe in delivering accurate information but providing the right information to the right audience at the right time.
Forecasting and Optimization
Performance Analysis and Customer Analysis
Trend Analysis
Financial Reporting
Natural Language Processing (NLP)
With Artificial Intelligence, Linguistics and Machine Learning, our AI development team integrates NLP capabilities into your apps, IoT devices and bots for a wide array of industries. We build solutions that derive semantic information from human language and speech.
Data procurement and processing to analytics
Fact and entity extraction
Question response systems
Computer Vision
Our AI experts create solutions that can recognize objects, classify pictures and index content to generate insights and high-level understanding. We develop custom computer vision applications to detect anomalies, identify products and filter objects.
Face recognition
Video analytics
Optical character recognition
Emotion analysis
Alexa Skill Development
We create Alexa skills tailored to your products and services. With hands-on experience on AWS Lambda and custom server environment, our team can make Alexa skills for your existing applications and platforms.
Voice dialog flow design
Alexa Skills Voice Design
Alexa Voice Service
Cloud Integration with Alexa Amazon
Robotic Process Automation
We automate tedious jobs with high efficiency and accuracy with Robotic Process Automation. Our expertise in Robotic Process Automation has helped clients reduce the requirement of manpower and thereby earn higher profits.
Finance and Accounting Automation
Customer Engagement Automation
Claim Processing Automation
IT Process Automation
Innovating Multiple Industries with AI Development
Supply Chain and Logistics
Tools/Frameworks we use for AI Development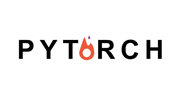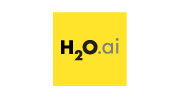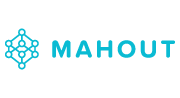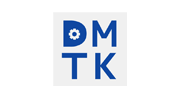 Our Artificial Intelligence Portfolio
Smart Visitor Management ™
Countability uses AI to prevent an emergency situation by its Smart visitor Management module. It predicts the visitor behavior using Machine Learning(ML) and alerts the stakeholders proactively. Countability uses Computer vision and image processing in order to count the students in case of an emergency.
World's First Robotic Tea Maker
Arya is the First Chai making robot having the capabilities of AI. It can detect a user's face using computer vision and reply back with exact recipe name by predicting the user's behavior using Machine Learning(ML). It uses Speech recognition and NLP to interact with the user to take the next order.
Why choose LeewayHertz for AI Development Services?
Seamless communication with clients using industry-grade tools like Zoom and Slack
Developed more than 100 digital solutions for enterprises and startups
Offering 100% transparency in the entire development cycle with project management tools such as Jira and Confluence
Tailor-made engagement models to meet the client requirements
Experience of working with 30+ Fortune 500 companies
Over the last 10 years, we have engineered 100+ digital platforms for startup and enterprises, are now used by millions of users.
AI Chatbots -Powered by complex Machine Learning algorithms,Chatbots allow computer programs to mimic human conversation to deliver a service.
read more
Start a conversation by filling the form
Once you let us know your requirement, our technical expert will schedule a call and discuss your idea in detail post sign of an NDA.
All information will be kept confidential.