"Security Token Offering- Raise Funds Legally from Accredited Investors"
The blockchain is one of the promising technologies that support crypto assets like Ether, Bitcoin, utility tokens and security tokens. The crypto assets present an enormous opportunity to bring transformation to the financial services marketplace.
Though people are familiar with utility tokens, the security token is relatively a new concept.
Before we discuss the process to launch STO (Security Token Offering), we shall first explain what is a security token.
When a token is subjected to federal security regulations and can derive its value from an external, tradable asset, it is categorized as a security token.
While utility tokens can only be used to get access to specific services, security tokens represent assets with rights of ownership. The security holders are entitled to profit share, equity, dividends, voting and buy back rights.
Due to the increasing demand for regulatory frameworks associated with the token issuance, startups launching ICOs should follow legal regulations which can give more credibility and security to the investors.
It is true that the process can seem complicated, but there are a lot of benefits with a security token issuance. Tokenizing securities improves the liquidity of underlying assets which can engage more investors.
Security tokens also come up with other benefits like increased market efficiency, lower issuance fees and fractionalization of larger assets. If a startup meets the required regulatory obligations, the security token offering can create a vast potential for the variety of applications.
Akash Takyar
CEO LeewayHertz
Akash has built over 100+ digital platforms used by millions of consumers. Akash is a core member and ambassador of Hedera Hashgraph and Hyperledger. Akash has invented a reverse geocoding algorithm used by Uber and Twitter. Akash is a technical architect and has been a consultant to McKinsey, 3M, Simens and Hershey's. Akash holds a masters degree in computer applications.
Here are some different types of Security Tokens:
Equity Tokens: Equity tokens are a type of security tokens which state ownership of an asset like company stock or debt.
Debt Tokens: Debt tokens are equivalent to the short-term loan on an interest rate on the amount loaned to a company. Steem is one of the examples of debt tokens, which is required to purchase Steem Dollars.
Utility Tokens: Utility tokens provide users with the later access to a product/service. With utility tokens, companies can raise funds for the development of the blockchain projects.
Asset-backed Tokens: An asset-backed token is a token built on the blockchain platform which is associated with a tangible or intangible object of certain value.
Launching an STO is somehow similar to that of an ICO. You need to make certain preparations, deploy smart contracts for different rounds of sale and build a product.
In this article, we will walk you through a step-by-step process of how to launch an STO and how to create a token.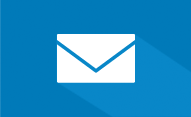 Don't miss a Blockchain Insight from us!
Get the latest articles directly in your inbox.
Security Token Offering Process can be categorized into the following stages:

Preparation
Pre-STO
STO for accredited investors
Post-STO
a. Come up with an idea, consult a legal advisor and decide how can a token gain value:
Before you plan to launch an STO, it is essential to come up with the idea that can engage more investors.
Since a security token has to follow certain regulations, ensure to consult a team of legal advisors that can help you with the regulatory requirements in different countries.
The way a token can gain value also matters a lot.
Understanding the tenets for a token's value is more important before it is created.
Three principles on the basis of which a token's value can be decided are:
Each role defined for the token has a specific purpose for which features can be decided as per the business needs.
Right
Having a possession of a particular token, the holder can get certain rights within the ecosystem. The rights could result in a governance action, product usage, access to the market or product or a specific contribution.
Function
The tokens can also be utilized to offer leverage to the holders to perform specific tasks within the product. For example, a Blockchain-based digital advertising platform, Brave enables its token holders to enhance the customer experience using a BAT (Basic Attention Token) to add advertisements on the web browser.
Currency
The token is an efficient way which can be considered a store of value to perform transactions both inside and outside the ecosystem.
Toll
A token can sometimes, be used as a toll gateway to enable its holders to use specific functionalities within the ecosystem. For example, you require GNT (Golem tokens) to get access to the advantages of the Golem supercomputer.
Value Exchange
Since every token has some value, it enables the buyers and sellers to trade or exchange value within the ecosystem.
A token should fulfill the above properties to launch an STO successfully and add more value to the project.
More properties a token can have, higher will be its value in the market.
b. What all regulations should be followed while creating a security token:
Since most of the ICOs are investment opportunities within the companies, many ICO startups classify the tokens as securities. To be a security token, it needs to qualify the Howey test.
Howey Test: The US Supreme Court established the Howey test to determine whether the arrangement includes an investment contract (security) or not. In the context of crypto tokens, Howey test can be represented as three independent elements which must be met to create a security token:
An investment of money
in the same enterprise
with the belief of profits from the efforts of others.
Otherwise, the token is considered as a utility token.
A crypto asset which passes the Howey test is classified as a security token. It should be subjected to federal securities and regulations.
In the USA, a security token has to follow the following regulations:
Regulation D
Regulation A+
Regulation S
Regulation D:
Regulation D enables a specific offering to avoid being registered by the Security and Exchange Commission (SEC) if the creators fill the "Form D" after the securities are sold.
Individuals who offer such security may request offerings from the investors in compliance with Section 506C.
Now, the question is, what does Section 506C require?
The Section506C says that the investors are accredited and verified and therefore, their information is free from misleading or false statements.
Regulation A+:
It will allow the creator to provide SEC-approved security to non-accredited investors with a general solicitation for maximum $50 million in investment. The issuance of Regulation A+ can comparatively take more time than other options to register the security.
That is the reason why it is expensive than all other regulations.
Regulation S:
Regulation S applies when a security offering has to take place in a country apart from the US. Therefore, it is not subjected to any registration requirement under section 5 of the 1993 Act.
However, creators have to follow the security regulations of the country where they are executed.
Though all of the regulations discussed above are valid to launch a security token, it is crucial to consult a legal person before proceeding further.
c. Choose a right security issuance platform:
Because security tokens are not utility tokens, they require a unique infrastructure and a new approach. To make the cumbersome process of launching STO seamless and quick, you need to know about the top technical security issuance platforms.
Here are some of the top security issuance platforms to launch an STO:
Polymath:
Polymath provides the legal and technical solutions to securitize the bonds, assets or stocks on the blockchain. It connects the KYC providers, smart contract developers, legal experts and token investors to form the basis of a security token.
It works similar to Ethereum and has its ST-20 token standard, smart contract functionality, and native token, POLY.
POLY token acts as an economic unit for all types of operations on the Polymath's blockchain. The process to launch financial products on blockchain can be streamlined with Polymath as it can embed financial security requirements into the security token's designs.
Harbor:
Harbor is another blockchain platform, designed to launch STO and comply the security tokens with the current regulatory framework. It also enables the traditional asset classes to move to the blockchain.
Harbor platform uses a regulated system token (R-token), which is a permission token on the Ethereum blockchain and enables the transfer of tokens after the approval of On-chain Regulator Service.
Securitize:
Securitize is an end-to-end blockchain platform that can manage the processing of solicited investors from sign-up to capital received and handle the issuance and management of security tokens throughout its lifetime.
The above platforms are like blockchain platforms required to launch an ICO, for example, Ethereum, Neo, EOS, or Hyperleder, but these blockchain platforms are not well-designed for the security tokens.
Therefore, you need to choose the ideal platform from the above list as per the requirements and regulations followed in a specific country.
An STO whitepaper is the most crucial marketing document of the product and if written wrong, can kill the product even before it goes to the market.
Sections that should be covered when writing STO whitepaper:
Legal Disclaimer
Product Details
Industry Overview
Technical Architecture
Business Model
Assets and another type of security associated with the token
Tokenomics and Token Usage Details
Team members and advisory
Also, an STO whitepaper writer should consider the following global rules to write it in a well-explained and organized way:
Ensure to break down the content into smaller sections to enhance the readability. There should be no more than two headings on one page.
Always remember that the critical audience of the whitepaper is the crypto-investor. So, do not forget to add a token sales summary sheet with token sale related details.
Also, try focusing more on the solution, not blockchain. DLTs are a part of the solution, but it's not a solution.
Try to keep the executive summary short. If you write it beyond 300-400 words, it can bring down the reputation of your project.
Make sure to add flowcharts in the paper to make it look well-designed and organized. Draw.io, OmniGraffle and Lucidchart are some of the finest tools to create diagrams and technical architecture.
Also, write about regulations under which a security token is categorized.
Consider hiring a professional STO Whitepaper Writer to market the product in an efficient way.
Once you are ready with a whitepaper, you should look out for the expertise in your area of interest and build a team.
e. Gather a team of experts:
After you come up with an idea, select the platform to build STO and draft a whitepaper, ensure to look out for a team of experts who have experience in the cryptocurrency development and consultation.
Gather a team of professionals from different areas like accounting, development, sales and marketing and the legal industry.
An STO backed up by a professional and experienced team can bring profit to the business. While consulting anyone, make sure they have worked on any ICO or STO project before.
It is highly essential to associate with the right legal advisors to ensure that the security token passes all the regulatory frameworks or security tests.
Finding the legal experts can be a challenging process as STO is new to the market and not every lawyer understands the regulatory requirements.
Ensure to confirm if the legal advisor has in-depth knowledge of the Security Token Offering and what all is required to launch a token legally.
f. Create a marketing website:
Creating a website is essential to introduce and sell the security tokens to crypto investors. You should have a website that can run securely and handle loads of numerous requests at the time.
The website designed for STO should allow investors to register to participate in the security token sale. The web platform for STO should be integrated with KYC/AML to validate the users.
Here are some of the tips to make the STO website stand out:
A website should talk about your project:
Investors visiting your site will be interested to know the idea behind the project, how will product benefit them, development roadmap and token distribution information.
Add visual graphics:
Visitors on the website might not have enough time to go through the long paragraphs of text. Therefore, it is always good to include the creative yet informative visuals to give a clear idea about the project.
Live Token Sale Countdown:
Always remember to embed the live token sale countdown on the website so that investors could quickly get to know about the sale.
Add Customer Support Channel's Link:
Do not forget to add the customer support channel's link to provide the instant help to customers/investors in need.
It is good to get in touch with a team of experienced and creative website designers.
Once you are ready with the prerequisites to launch STO, you need to enter the Pre-STO stage where you have to introduce your idea to the market and create a security token.
a. Introduce your STO to the market:
Before you launch STO, it is highly crucial to introduce it to the market so that people could know about it. Many websites have been designed to list ICOs and STOs.
Listing new STO on the listing website can help crypto investors get the relevant information like team members, whitepaper's link, milestones and token structure details.
An alternative to announce an STO is to run email marketing and social media campaigns to make people aware of your idea and token. Make sure you understand the utility of the token and have a technical architecture of the product ready.
Once the security token is introduced, there is a need to focus on creating the token to start the sale.
b. Create a security token:
Now that you have decided the platform for security token offering, it is the time to focus on the creation of a token. We shall give a demonstration using Polymath platform.
A step-by-step process to create a security token:
Funded Metamask Account
Before you proceed to build the security token, you will need a funded Metamask account. Download the chrome extension for Metamask and load the account with Ethereum funds.
After you fund your Metamask account, navigate to Polymath's website and click "Issue Your Security Token" to start creating a token.
Creating an account on Polymath
First of all, you have to set up an account with Polymath by entering your name and preferred email id. Read the privacy policy and terms & conditions to proceed further and click on "Create Account."
Click "sign" on Metamask to proceed further. Your email address will be signed up with your wallet address to enable wallet to access your account.
Register the token symbol
The next step is to decide the token name and symbol. Once you finalize the token symbol, click on "RESERVE TOKEN SYMBOL" so that no issuer could use the same symbol.
For example, you register the token, name it as "Pocket" and give it a symbol "PKT."
After reserving the symbol, you get a window period of 15 days to consult with lawyers and advisors.
Once the token symbol is submitted, you will get an email with information about your security offering. Make sure you have verified your email address via the email verification page to get the notifications related to token details.
Selecting the partners
Now, you have to choose the partners who are going to help you launch STO successfully.
You can build your dream team by choosing the right KYC/AML providers, marketing team and legal and advisory team.
Though the portal will not directly send notification emails to the selected service providers when running on the testnet, you will get a sample copy of the email which would be sent to your providers.
Then, click on "Create token now" button to build the token. You will get a pop-up message to confirm if you have received enough legal advice from the lawyers.
Creating a token:
While building a token, you can add a link to a website or legend in the blank space under "additional token information" section. Then, click the Metamask submit button for creating an issuance of the token. A copy of the transaction information will be sent to your registered email inbox.
Set up offering details:
To create a token, it is essential to set up offering details. In a capped STO, one has to sell a certain number of tokens at a predefined price per token. Once the limited is reached, a seller cannot sell the tokens anymore.
You require finalizing the details of STO by clicking "SELECT AND CONFIGURE STO."
Set up details such as start or end date/time, payment acceptance (POLY or ETH) and the value of the token. Once you have filled all these details, you need to click "Confirm and Launch STO."
Whitelisting the investors:
It is the final step of token creation. There is a need to create a whitelist for your future crypto investors to enable them to buy your security tokens.
The whitelist can be changed before, after and during the STO. After you submit the approved investors, you can see them added to the whitelist.
After sending the POLY or ETH tokens to the STO contract, the investors will get the STO issued tokens.
Marketing an STO is vital to build the trust and reach the right crypto investors in the market. Make sure that you have allocated a budget for the STO marketing activities.
Cost for STO listing can start at around 200$ and may go up to an infinite number. Like ideation of the STO is essential, designing a marketing campaign is equally vital.
Run paid ad campaigns on different search engines, email marketing campaigns and share STO updates on various social media channels.
You can also utilize the specialized forums designed for sharing the cryptocurrency-related news and posts.
Also, do not forget to create your Telegram, Slack or Twitter accounts which may help you get connected with the potential investors across the globe.
Once you feel that you have successfully promoted your STO to the public and reached the targeted number of influencers, it is the time to launch an STO and begin the crowd sale.
It is the main stage of an STO project where a company sells it tokens to the public in exchange for raising funds.
To run the crowd sale, you should have a button for the token sale on the website from where the investors can buy the tokens by registering and passing the KYC/AML checks.
Deploy the crowdsale contract that will allow you to sell the specified number of tokens within that round of sale and at the predetermined value of the token.
While you sell the tokens to the public, it is essential to provide the community support services to give them prompt assistance whenever required.
b. Community Support Services:
After you launch an STO, you should focus on creating a support team who can offer assistance on various social media platforms and crypto forums. Make sure to respond to customer's queries instantly which can help you build a long-term relationship with them.
Set up a ticketing channel or emergency helpline number where clients can contact you as soon as they encounter any issue.
Also, ensure to keep your customers and targeted audience updated with the STO launch activities.
Once the crowd sale is over, build the product for your security token.
To ensure the successful launch of an STO, it is crucial to build a product that supports the launched security token.
No doubt that the product can be developed after the token is launched, there is a need to build a user-friendly, secure and robust application on the blockchain.
While creating an application, follow the product's roadmap you design in the initial stages of STO launch.
Consider hiring blockchain development experts who have an in-depth understanding of the various blockchain platforms and security tokens.
b. Technical Support Services:
Once the product is built and released to the public, you should also offer technical support services to provide technical help to the customers.
You should provide round-the-clock support services so that the customers do not have to confront any technical issue.
Ensure to provide technical support services through different sources like chat, email and phone.
Though ICOs have helped companies raise millions of dollars, it always lacks the regulated means and security. Therefore, the security token offering overcomes this problem by following legal compliances.
This ultimate guide to launch an STO is intended for innovators and entrepreneurs who want to raise funds for their business through the security tokens.
LeewayHertz is one of the leading Security Token Offering Service Providers that can help you launch a security token successfully. From consultation to creating security tokens and building a blockchain-based product, our team can assist you through every step of STO launch.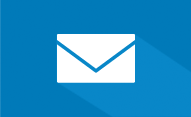 Don't miss a Blockchain Insight from us!
Get the latest articles directly in your inbox.
Talk to us to get STO Consultation