How to Launch Security Token Offering?
The blockchain is one of the promising technologies that support crypto assets like Ether, Bitcoin, utility tokens and security tokens. The crypto assets present an enormous opportunity to bring transformation to the financial services marketplace. Though people are familiar with utility tokens, the security token is relatively a new concept. Before we discuss the process to launch
Security Token Offering
(STO), we shall first explain
what is STO
and a security token.
When a token is subjected to federal security regulations and can derive its value from an external, tradable asset, it is categorized as a security token.
While utility tokens can only be used to get access to specific services, security tokens represent assets with rights of ownership. The security holders are entitled to profit share, equity, dividends, voting and buy back rights.
Due to the increasing demand for regulatory frameworks associated with the token issuance, startups launching ICOs should follow legal regulations which can give more credibility and security to the investors.It is true that the process can seem complicated, but there are a lot of benefits with a security token issuance. Tokenizing securities improves the liquidity of underlying assets which can engage more investors.
Security tokens also come up with other benefits like increased market efficiency, lower issuance fees and fractionalization of larger assets. If a startup meets the required regulatory obligations, the security token offering can create a vast potential for the variety of applications.
We shall cover the following topics in this article:
2. Reasons why security tokens seem appealing to founders
3. How to launch Security Token Offering?
4. How to perform STO properly?
5. Why should you engage an end-to-end STO Services Provider?
Here are some different types of Security Tokens
Equity Tokens
Equity tokens are a type of security tokens which state ownership of an asset like company stock or debt.
Debt Tokens
Debt tokens are equivalent to the short-term loan on an interest rate on the amount loaned to a company. Steem is one of the examples of debt tokens, which is required to purchase Steem Dollars.
Utility Tokens
Utility tokens provide users with the later access to a product/service. With utility tokens, companies can raise funds for the development of the blockchain projects.
Asset-backed Tokens
An asset-backed token is a token built on the blockchain platform which is associated with a tangible or intangible object of certain value.
Launching an Security Token Offering (STO) is somehow similar to that of an ICO. You need to make certain preparations, deploy smart contracts for different rounds of sale and build a product.
Let's understand why security tokens are more attractive to founders as compared to the ICOs.
Here are some of the reason why security tokens are appealing to founders
Low barrier to entry
From debt to parking spaces, security token offering as cryptographic tokens are designed to tokenize any asset. Such flexibility allows smaller companies to raise funds through private capital markets at lower up-front costs.
Get more for less
As compared to a traditional VC deal, Security Token Offering offers advantages to issuers. The most significant advantage is that the founders don't need to surrender voting rights or board seats. It provides peace of mind to the founding teams and enables them to focus more on the growing business profits.Another advantage is to allow security token issuers to sell a share of profit tokens or simple dividend. So, founders can retain a good percentage of the company's ownership while the token holders can receive dividend rights.Launching a security token does not require surrendering voting rights to investors.
Accessibility to Institutional Capital
Due to the regulated nature of Security Token Offering, security tokens act as a gateway for traditional capital into the blockchain domain. The funding via Security Token Offering can be international in nature.Though ICOs also attracted foreign investment, it was limited to established companies who could handle the overhead and costs of pursuing foreign capital.But security tokens represent an opportunity to take a simple route to international financial markets by allowing medium-sized companies to attract investment from VCs and family offices across the globe.Being borderless, the blockchain space makes the post STO liquidity larger than the tokens limited to a single jurisdiction.
In this article, we will walk you through a step-by-step process of how to launch STO and how to create a token.
How to Launch Security Token Offering?
The Security Token Offering Launch Process can be categorized into the following stages

1. Preparation
a. Come up with an idea, consult a legal advisor and decide how can a token gain value
Before you plan to launch Security Token Offering, it is essential to come up with the idea that can engage more investors.
Since a security token has to follow certain regulations, ensure to consult a team of legal advisors that can help you with the regulatory requirements in different countries.
The way a token can gain value also matters a lot.
Understanding the tenets for a token's value is more important before it is created.
Three principles on the basis of which a token's value can be decided are
Each role defined for the token has a specific purpose for which features can be decided as per the business needs.
Right
Having a possession of a particular token, the holder can get certain rights within the ecosystem. The rights could result in a governance action, product usage, access to the market or product or a specific contribution.
Function
The tokens can also be utilized to offer leverage to the holders to perform specific tasks within the product. For example, a Blockchain-based digital advertising platform, Brave enables its token holders to enhance the customer experience using a BAT (Basic Attention Token) to add advertisements on the web browser.
Currency
The token is an efficient way which can be considered a store of value to perform transactions both inside and outside the ecosystem.
Toll
A token can sometimes, be used as a toll gateway to enable its holders to use specific functionalities within the ecosystem. For example, you require GNT (Golem tokens) to get access to the advantages of the Golem supercomputer.
Value Exchange
Since every token has some value, it enables the buyers and sellers to trade or exchange value within the ecosystem.
A token should fulfill the above properties to launch Security Token Offering successfully and add more value to the project.
More properties a token can have, higher will be its value in the market.
b. What all regulations should be followed while creating a security token
Since most of the ICOs are investment opportunities within the companies, many ICO startups classify the tokens as securities. To be a security token, it needs to qualify the Howey test.
Howey Test
The US Supreme Court established the Howey test to determine whether the arrangement includes an investment contract (security) or not. In the context of crypto tokens, Howey test can be represented as three independent elements which must be met to create a security token:
An investment of money
in the same enterprise
with the belief of profits from the efforts of others.
Otherwise, the token is considered as a utility token.
A crypto asset which passes the Howey test is classified as a security token. It should be subjected to federal securities and regulations.
Let's discuss the security token offering list of countries and their regulations to launch a security token.
USA
Regulation D
Regulation A+
Regulation S

Regulation D
Regulation D enables a specific offering to avoid being registered by the Security and Exchange Commission (SEC) if the creators fill the "Form D" after the securities are sold.
id="added-diff-0″ class="diff-html-added">Issuers need to work with the three rules, Rule 506 (b), Rule 506 (c) and Rule 504. class="diff-html-added">Rule 506(b) and Rule 506(c) do not put a limit for fundraising but allow accredited investors in the US. On the other side, Rule 504 does not have limitations on the status of investors. Rule 506C also says that the investors are accredited and verified and therefore, their information is free from misleading or false statements. Regulation D also allows General Solicitation which enables the companies to promise their projects and fundraising by advertising them.

Regulation A+
It will allow the creator to provide SEC-approved security to non-accredited investors with a general solicitation for maximum $50 million in investment. Regulation A+ is appropriate for established startups as it puts restrictions on providing two years of financial statement. Unlike Regulation D, Reg A+ does not have any limitation on resale, thereby enabling more liquid markets.
The security token issuance of Regulation A+ can comparatively take more time than other options to register the security.
That is the reason why it is expensive than all other regulations.
Regulation S
Regulation S applies when a security offering has to take place in a country apart from the US. Therefore, it is not subjected to any registration requirement under section 5 of the 1993 Act.
However, creators have to follow the security regulations of the country where they are executed.
id="added-diff-4″ class="diff-html-added">Exchange Commission implemented Regulation S to shed light on the application of Securities Act registration requirements outside the US and its territories.
class="diff-html-added">Reg S comprises of the following rules:
Rule 901 implies the general statement that the registration requirements only implement to "sales and offers" of securities that occur within the US and its territories
Rule 902 sets definitions for Reg S
Rule 903 offers a safe harbor for transactions that involve the issuance of securities that comply with certain guidelines
Rule 904 provides a safe harbor for offshore resales complying with particular guidelines
Rule 905 says that equity securities of US domestic issuers traded in compliance with the Primary Offer Safe Habor requirements are deemed "restricted securities" as stated in Rule 144 under the Securities Act and subject to holding periods before they can be sold again without limitation in the US.
Though all of the regulations discussed above are valid to launch a security token, it is crucial to consult a legal person before proceeding further.
Europe
1. European Union
To launch Security Token Offering, companies have to create a prospectus and meet local security law requirements, except if qualified for the regulations mentioned below:
The qualified investors' exemption (private placement)- Just like Regulation D in the US, companies can request qualified investors for the offerings.
The limited network exemption- Companies can trade their security to around 150 people per member state freely.
The limited amount exemption- Just like Regulation A+ mentioned above, organizations can sell securities up to 5 million euros without creating a prospectus.
The large investments exemption- Organizations can trade their securities freely if every investor buys at least 100,000 euro of issued securities.
The nominal value exemption- Organizations can sell the securities without any hassles if each security's value is equal to at least 100,000 euro.
2. France
Performing a legal activity in France is usually prohibited until the specific person is exempt or licensed. Activities that involve "financial instruments" are regulated activities.
AMF (Financial Markets Authority) had earlier identified the absence of ICO regulations as a risk inherent to ICOs. As a result, the French Treasury has come up with a new legislative framework.
The New Legislative Framework
The proposed legislation would announce a new chapter to BookV, Title V of the French Monetary and Financial Code(CMF) that will be retitled as "Intermediaries in Miscellaneous Property and Token Issuers."
Chapter 2 of Title V (Token Issuers) specifies the token's definition that can be registered, issued, transferred or conserved via a shared electronic registration mechanism. Any token issuer needs to comply with the requirements and conditions mentioned in the article L. 550-8, which explains the function of AMF.
The role of AMF within the framework
The AMF requires to offer additional advice related to the law's provisions in General Regulation (RG AMF). Issuers have the right to submit a disclosure document to the AMF so that buyers can make the right decision while buying tokens.
The AMF then checks the disclosure document and any advertising or promotional content circulated and published by the token issuer. Therefore, the content should be clear, accurate, devoid of false information and should mention the risks that can be faced by investors when buying tokens.
They also verify if the token issuer is a legal individual or organization registered in France and under French law.
3. Switzerland
Though Switzerland is considered a more token-friendly than all other countries, FINMA (Financial Market Supervisory Authority), which regulates the financial markets, has declared that tokens would have to comply with the current Swiss laws.
FINMA examines each token sale on a case-by-case basis and is currently surveying blockchain startups to violate Swiss law potentially.
4. Malta
Malta is an island country based Southern European region that welcomes the blockchain and digital currencies industry with open arms. Understanding the potential of the blockchain, the Prime Minister of Malta, Joseph Muscat said, "I understand that the regulators are wary of this technology but the fact is that it's coming. We must be on the front line in embracing this crucial innovation, and we cannot just wait for others to take action and copy them. We must be the ones that others copy."
Malta is in contrast to other nations that have either banned cryptocurrencies or remained uncertain about it. With respect to the sto in Malta, the government has come up with three bills, the Virtual Financial Asset Act, Malta Digital Innovation Authority Act and Innovative Technological Arrangement and Services Act, creating new structures for path-breaking technology called the blockchain.
Just like other countries, the authorities at Malta also ensure to comply with AML and KYC process.
However, unlike other countries, Malta believes in technology first approach. The authorities need to consider the technology behind the project and if it is feasible or not.
Asia
1. Singapore
The Monetary Authority of Singapore (MAS) had come up with a guidance series for token sales. According to the Singapore Government, organizations must register and submit their prospectus to MAS before launching STOs and unless qualified for one of the exemptions mentioned in "A Guide to Digital Token Offerings", by MAS.
MAS can regulate digital token offers or issuance if the tokens are capital market products under SFA (Securities and Futures Act).
MAS would examine the characteristics and structure of a digital token (including the rights attached to it) to know if it is a capital market product under SFA.
A digital token may constitute a share, a debenture and a unit.
The small offer of an entity in a CIS (Collective Investment Scheme) should not exceed S$5million within any 1 year, subject to certain conditions.
A private placement offer should not be made to more than 50 individuals within a period of any 1 year, subject to specific conditions.
2. South Korea and China
In 2017 beginning, the People's Bank of China together with other regulators of China announced token sales to be illegal. After one month, the Financial Services Commission in South Korea also declared the same for token sales in South Korea.
3. Hong Kong
Rather than what approached has been followed by its mainland China, Hong Kong declared that they may include the sale and offer of securities. Launching tokens under the category of "securities" and hence, defined as a regulated activity.
Therefore, parties engaged in a regulated activity need to be licensed or registered with the SFC (Securities and Futures Commission) no matter whether the parties are based in Hong Kong or not.
Parties that are involved in the secondary trading of such tokens may also subject to the SFC's conduct and licensing requirements.
Middle East
1. Israel
The Israel Securities Authority (ISA) established a committee in August 2017 to examine the applicability of existing Israeli securities laws to the sales of tokens. ISA has planned to evaluate the token sales on a case-by-case basis.
ISA stated a security token as a cryptocurrency, entitling the token holder to the future cash flow or ownership rights in a specific venture.
2. United Arab Emirates
The UAE Securities and Commodities Regulator has planned to regulate the Initial Coin Offerings in the country. The planning to introduce regulations was to recognize tokens as securities.
Securities in the Dubai International Financial Centre are governed by the Dubai International Financial Services Authority(DFSA) while the Abu Dhabi Global Market's Financial Services Regulatory Authority (FSRA) governs securities in Abu Dhabi.
North America
1. Canada
Securities laws in Canada are similar to laws in the USA. Even, the test to determine a security in Canada is identical to the Howey test followed under US law. The token sale which is under Canadian law, then it should be registered and complied with a securities regulatory authority and should have a prospectus.
Though all of the regulations discussed above are valid to launch a security token, it is crucial to consult a legal person before proceeding further.
c. Choose a right security token platform
Because security tokens are not utility tokens, they require a unique infrastructure and a new approach. To make the cumbersome process of launching STO seamless and quick, you need to know about the top technical security issuance platforms.
Here are some of the top security token platforms to launch an STO.
Polymath
Polymath provides the legal and technical solutions to securitize the bonds, assets or stocks on the blockchain. It connects the KYC providers, smart contract developers, legal experts and token investors to form the basis of a security token.It works similar to Ethereum and has its ST-20 token standard, smart contract functionality, and native token, POLY.The POLY token acts as an economic unit for all types of operations on the Polymath's blockchain. The process to launch financial products on the blockchain can be streamlined with Polymath as it can embed financial security requirements into the security token's designs.
Harbor
Harbor is another sto blockchain platform, designed to launch Security Token Offering and comply with the list of security tokens with the current regulatory framework. It also enables traditional asset classes to move to the blockchain. Harbor security token platform uses a regulated system token (R-token), which is a permission token on the Ethereum blockchain and enables the transfer of tokens after the approval of On-chain Regulator Service.
Securitize
Securitize is an end-to-end blockchain platform that can manage the processing of solicited investors from sign-up to capital received and handle the issuance and management of security tokens throughout its lifetime.
Securrency
Securrency is a complete securitization platform that allows launching Security Token Offering with a simple drag and drop process. You can use their RegTex™ engine which enables you to perform KYC in over 160 countries and AML on both fiat and cryptocurrency wallets.Since the platform is blockchain agonistic, you can get abstraction layer and APIs called as InfinXChange™ to select a blockchain of your preference.
Swarm
Powered by blockchain, Swarm is a real-world asset tokenizing platform. With SRC20 protocol, Swam offers a cryptographic standard for security tokens to tokenize assets like real estates, agriculture, tech companies and renewables.The SRC20 protocol states a set of rules that every security token should follow to represent a real-world object. Swarm also has their native token, SWM, like other platforms for facilitating economic activities.
The above platforms are like blockchain platforms required to launch an ICO, for example, Ethereum, Neo, EOS, or Hyperleder, but these blockchain platforms are not well-designed for the security tokens.
Therefore, you need to choose the ideal platform from the above list as per the requirements and regulations followed in a specific country.
d. Write a whitepaper
An STO whitepaper is the most crucial marketing document of the product and if written wrong, can kill the product even before it goes to the market.
Sections that should be covered when writing STO whitepaper
Legal Disclaimer
Product Details
Industry Overview
Technical Architecture
Business Model
Assets and another type of security associated with the token
Tokenomics and Token Usage Details
Team members and advisory
Also, an STO whitepaper writer should consider the following global rules to write it in a well-explained and organized way
Ensure to break down the content into smaller sections to enhance the readability. There should be no more than two headings on one page.
Always remember that the critical audience of the whitepaper is the crypto-investor. So, do not forget to add a token sales summary sheet with token sale related details.
Also, try focusing more on the solution, not blockchain. DLTs are a part of the solution, but it's not a solution.
Try to keep the executive summary short. If you write it beyond 300-400 words, it can bring down the reputation of your project.
Make sure to add flowcharts in the paper to make it look well-designed and organized. Draw.io, OmniGraffle and Lucidchart are some of the finest tools to create diagrams and technical architecture.
Also, write about regulations under which a security token is categorized.
Consider hiring a professional Security Token Offering Whitepaper Writer to market the product in an efficient way.
Once you are ready with a whitepaper, you should look out for the expertise in your area of interest and build a team.
e. Gather a team of experts
After you come up with an idea, select the security token platform to build Security Token Offering and draft a whitepaper, ensure to look out for a team of experts who have experience in the cryptocurrency development and consultation.
Gather a team of professionals from different areas like accounting, development, sales and marketing and the legal industry.
A Security Token Offering backed up by a professional and experienced team can bring profit to the business. While consulting anyone, make sure they have worked on any ICO or STO project before.
It is highly essential to associate with the right legal advisors to ensure that the security token passes all the regulatory frameworks or security tests.
Finding the legal experts can be a challenging process as STO is new to the market and not every lawyer understands the regulatory requirements.
Ensure to confirm if the legal advisor has in-depth knowledge of the Security Token Offering and what all is required to launch a token legally.
f. Create a marketing website
Creating a website is essential to introduce and sell the security tokens to crypto investors. You should have a website that can run securely and handle loads of numerous requests at the time.
The website designed for Security Token Offering should allow investors to register to participate in the security token sale. The web platform for STO should be integrated with KYC/AML to validate the users.
Here are some of the tips to make the STO website stand out
A website should talk about your project
Investors visiting your site will be interested to know the idea behind the project, how will product benefit them, development roadmap and token distribution information.
Add visual graphics
Visitors on the website might not have enough time to go through the long paragraphs of text. Therefore, it is always good to include the creative yet informative visuals to give a clear idea about the project.
Live Token Sale Countdown
Always remember to embed the live token sale countdown on the website so that investors could quickly get to know about the sale.
Add Customer Support Channel's Link
Do not forget to add the customer support channel's link to provide the instant help to customers/investors in need.
It is good to get in touch with a team of experienced and creative website designers.
Once you are ready with the prerequisites to launch STO, you need to enter the Pre-STO stage where you have to introduce your idea to the market and create a security token.
2. Pre-STO
a. Introduce your Security Token Offering to the market
Before you launch Security Token Offering, it is highly crucial to introduce it to the market so that people could know about it. Many websites have been designed to list ICOs and STOs.
Listing new STO on the listing website can help crypto investors get the relevant information like team members, whitepaper's link, milestones and token structure details.
An alternative to announce an STO is to run email marketing and social media campaigns to make people aware of your idea and token. Make sure you understand the utility of the token and have a technical architecture of the product ready.
Once the security token is introduced, there is a need to focus on creating the token to start the sale.
b. Choosing a partner exchange
Presently, a lot of cryptocurrency exchanges do not practice high levels of due diligence to identify whether a specific individual can invest in security tokens or not.
For example, an exchange should only allow non-accreditated US investors to invest in a security token falling under a Regular D exemption.
But few exchanges have been set up to trade security tokens solely. SEC regulates these exchanges that solve the most significant problem plaguing security tokens, i.e., lack of liquidity.
The higher the liquidity, the easier it would be to trade the security token.
The liquidity will improve with the increasing number of security token exchanges. Make sure to choose an exchange that allows investors to comply with AML and KYC regulations in their country.
Some regulated exchanges for security tokens include Polymath, Swarm, Harbor, tZero, Securitize, Alpha Point and Securrency.
c. Look out for custodians to collateral assets for security tokens
Real-world assets such as real estate leases, fiat, digital assets or shares of private companies, can be used as collaterals for security tokens. At the time of tokenization, the assets should be kept in the custody of third parties with mechanisms like Special Purpose Vehicles or Trust Companies. The role of custodian participants should also be abstracted by the smart contracts.
Here are some of the qualified custodian organizations that may help you to launch Security Token Offering
CoinBase
Having a partnership with ETC (an SEC-registered broker-dealer) and FINRA, Coinbase Custody offers services to couple Coinbase's crypto asset security with broker-dealer financial reporting experts. They have raised around $216M from investors such as NYSE and Union Square Ventures and recently store more than $20B of crypto assets.
Prime Trust
Prime Trust is a technology-driven trust company that offers various services like AML/KYC, bad actor checks, funds processing, escrow and transaction technology. The company serves as a qualified custodian and offers custody for assets like digital assets, fiat and real estate documents.
d. Create a security token
Now that you have decided the platform for security token offering, it is the time to focus on the creation of a token. We shall give a demonstration using Polymath platform.
A step-by-step Security Token offering process to create a security token
Funded Metamask Account
Before you proceed to build the security token, you will need a funded Metamask account. Download the chrome extension for Metamask and load the account with Ethereum funds.After you fund your Metamask account, navigate to Polymath's website and click "Issue Your Security Token" to start creating a token.
Creating an account on Polymath
First of all, you have to set up an account with Polymath by entering your name and preferred email id. Read the privacy policy and terms & conditions to proceed further and click on "Create Account."Click "sign" on Metamask to proceed further. Your email address will be signed up with your wallet address to enable wallet to access your account.
Register the token symbol
The next step is to decide the token name and symbol. Once you finalize the token symbol, click on "RESERVE TOKEN SYMBOL" so that no issuer could use the same symbol.For example, you register the token, name it as "Pocket" and give it a symbol "PKT."After reserving the symbol, you get a window period of 15 days to consult with lawyers and advisors.Once the token symbol is submitted, you will get an email with information about your security offering. Make sure you have verified your email address via the email verification page to get the notifications related to token details.
Selecting the partners
Now, you have to choose the partners who are going to help you launch STO successfully.
You can build your dream team by choosing the right KYC/AML providers, marketing team and legal and advisory team.Though the portal will not directly send notification emails to the selected service providers when running on the testnet, you will get a sample copy of the email which would be sent to your providers.Then, click on "Create token now" button to build the token. You will get a pop-up message to confirm if you have received enough legal advice from the lawyers.
Creating a token
While building a token, you can add a link to a website or legend in the blank space under "additional token information" section. Then, click the Metamask submit button for creating an issuance of the token. A copy of the transaction information will be sent to your registered email inbox.
Set up offering details
To create a token, it is essential to set up offering details. In a capped STO, one has to sell a certain number of tokens at a predefined price per token. Once the limited is reached, a seller cannot sell the tokens anymore.You require finalizing the details of STO by clicking "SELECT AND CONFIGURE STO."Set up details such as start or end date/time, payment acceptance (POLY or ETH) and the value of the token. Once you have filled all these details, you need to click "Confirm and Launch STO."
Whitelisting the investors
It is the final step of token creation. There is a need to create a whitelist for your future crypto investors to enable them to buy your security tokens.The whitelist can be changed before, after and during the STO. After you submit the approved investors, you can see them added to the whitelist.After sending the POLY or ETH tokens to the STO contract, the investors will get the STO issued tokens.
e. STO Marketing
To market an STO is vital to build trust and reach the right crypto investors in the market. Make sure that you have allocated a budget for the Security Token Offering marketing activities.
Cost for STO listing can start at around 200$ and may go up to an infinite number. Like ideation of the STO is essential, designing a marketing campaign is equally vital.
Run paid ad campaigns on different search engines, email marketing campaigns and share STO updates on various social media channels.
You can also utilize the specialized forums designed for sharing the cryptocurrency-related news and posts.
Also, do not forget to create your Telegram, Slack or Twitter accounts which may help you get connected with the potential investors across the globe.
Once you feel that you have successfully promoted your Security Token Offering to the public and reached the targeted number of influencers, it is the time to launch a Security Token Offering (STO) and begin the crowd sale.
3. Security Token Offering (STO)
a. Crowd Sale
It is the main stage of an STO project where a company sells it tokens to the public in exchange for raising funds.
To run the crowd sale, you should have a button for the token sale on the website from where the investors can buy the tokens by registering and passing the KYC/AML checks.
Deploy the crowdsale contract that will allow you to sell the specified number of tokens within that round of sale and at the predetermined value of the token.
While you sell the tokens to the public, it is essential to provide the community support services to give them prompt assistance whenever required.
b. Community Support Services
After you launch STO, you should focus on creating a support team who can offer assistance on various social media platforms and crypto forums. Make sure to respond to customer's queries instantly which can help you build a long-term relationship with them.
Set up a ticketing channel or emergency helpline number where clients can contact you as soon as they encounter any issue.
Also, ensure to keep your customers and targeted audience updated with the STO launch services.
Once the crowd sale is over, build the product for your security token.
4. Post-STO
a. Build a product
To ensure the successful launch of an Security Token Offering, it is crucial to build a product that supports the launched security token.
No doubt that the product can be developed after the token is launched, there is a need to build a user-friendly, secure and robust application on the blockchain.
While creating an application, follow the product's roadmap you design in the initial stages of STO launch.
Consider hiring blockchain development experts who have an in-depth understanding of the various blockchain platforms and security tokens.
b. Managing investor's expectations
Your investors would have put their capital into your STO, with business expectations based on your plan. Therefore, you need to show them that you are executing their business plan without confronting any legal issues.
You will require to build a strong culture of professional discipline to execute the business plan effectively. Implementing result-driven methods to increase revenue can enhance the liquidity of your security token.
It is also essential to identify the metrics which can help grow your business. With these metrics in the place, an analyst can come up with a clear picture of the business's performance.
The right execution of the business plan can help you manage the investor's expectations and their needs.
c. Technical Support Services
Once the product is built and released to the public, you should also offer technical support services to provide technical help to the customers.
You should provide round-the-clock support services so that the customers do not have to confront any technical issue.
Ensure to provide technical support services through different sources like chat, email and phone.
Now, the question is how to ensure that you are running the STO efficiently. Let us answer this below.
How to perform STO properly?
While running Security Token Offerings, you should consider the following factors:
Regulation
Technology Infrastructure
Regulation
When one has to raise money via a security token offering, the aim is to raise funds from a set of investors. Since tokens attract may appeal to different kinds of investors, it does not mean you can ignore regulation.
Regulation depends on who you raise funds from, how much funds you want to raise and how are you planning it. You should always consult a lawyer for more legal information.
In the United States, an accredited investor is a person with more than $1MM net worth or salary over $200,000 per year for the last two years.
Regarding the decision whether to do an STO or not, Gordon Einstein, a US securities lawyer, said:
It's important to ask yourself why you are doing the STO. Are you doing this to raise money or are you doing this to get tokens in the hands of customers? If it is just to raise money, then you are doing under Reg D or Reg A. If you want tokens in the hands of customers so they use it, you have two options: Reg A+ or a public IPO of your tokens. Once you make the fundamental decision, it highly informs everything else you are going to do.
You can have a combination of different exemptions to run an STO properly. For example, tZero, a compliant and well-funded digital asset and subsidiary of the public company, Overstock.com, raised funds via a both Reg S and Reg D 506c offering.
Technology
While thinking about the technology stack, you should first consider which blockchain will your token be live on. Once it is decided, the next step is how will the token be designed to ensure security and interoperability.
Considering the technology stack, the CEO of tZero said:
Most of the industry has rallied around ERC-20 tokens. This standard is a smart contract technology designed for security tokens, based on the Ethereum blockchain. Several standards built on top of the ERC-20 protocol exist, including our open source t0ken protocol.
Creating a token with the interoperability factor is crucial. Choosing the wrong standard means that investors may not have various options to store the tokens securely and secondary markets cannot host your token.
The network for ERC-20 tokens is so vast that exchanges and crypto wallets can integrate tokens built on ERC-20 standard quickly.
However, you require an additional layer of regulatory compliance in case of security tokens to understand who can buy, interact and trade with the tokens.
Therefore, organizations and companies have come up with new standards that include address whitelisting and locking to ensure that tokens comply with security regulation.
Following are the new token standards you should be aware of:
It is a security token standard designed by the Polymath. ST-20 tokens define a set of rules such as who can interact with the token and how within the smart contract. Polymath provides a set of pre-coded regulatory modules that can be executed when using the standard.
It is similar to ST-20 token standard, except that it includes three smart contracts (A,B and C) that enable upgradeability. Smart Contract A is an ERC-20 token that associates with the smart contract B for the rules of who interacts with the token and how. Smart Contract B then refers to smart contract C for the up to date rules of who can communicate with token and how.
ERC-1404 standard is designed by the Tokensoft team to enable interoperability of different token standards, including ST-20 and R-token with cryptocurrency wallets and exchanges.
ERC-1400 is a proposed standard for security tokens that incorporates error signaling, gatekeeper access control, differentiated ownership and redemption semantics/issuance.
The token is backward compatible with the ERC-777 standard for non-fungible tokens. ERC-1400 token standard was designed in cooperation by a team of developers behind ERC-20 and ST-20 standards.
Secondary Markets
A significant reason behind the success of fundraising via token offering is the liquidity offered by the reduced trading friction through the blockchain.
It implies that investors can invest in blockchain-based tokens with a lesser risk profile as compared to an illiquid asset.
As a result, secondary markets become a platform where security token offering investors can trade their tokens on an open market.
Unlike any exchange that hosts cryptocurrency or utility tokens, exchanges that host security tokens should abide by regulatory scrutiny.
Why should you engage an end-to-end STO Services Provider?
Launching an STO does not seem easier; it requires the additional legal compliance to complete KYC and AML process on investors. You may have a plethora of things to worry about when planning for an STO. Should you then consult an STO expert or company that offers end-to-end STO Services Provider?
We shall explain the answer with a simple example of the factory.
When it comes to investing in utility tokens, it means you want to invest in the idea of building a machine to pack/create/repair whatever the company does.
But when you are investing in a security token or STO, it means you want to invest in a company that owns the factory and machinery.
Before raising funds, the company needs to undergo legal processes with governing entities. It would be a failed investment if the company ends up closing.
If the company is found to be a scam, it can be found and tracked by authorities.
Companies launching security tokens cannot afford to take a shortcut to success. Those who are looking to expand their businesses via STOs need due diligence on the matter as each country has its own regulations and laws.
Following are some of the obstacles that you would encounter if the security token offering does not perform properly:
Exchanges do not list STOs with significant legal issues. The loss of one exchange may hamper the future liquidity and value of the brand.
Failure to AML or KYC could put future banking relationships at risk and result in the seizure of funds.
Government bodies or SEC can either penalize you or shut down the operations in the worst scenario.
To ensure that you don't encounter all such issues, you should consider engaging a security token consultant.
STO advisors or consultants are skilled persons who can guide you through the necessary steps to launch an STO. Look for the team of experts who can help you with not just the consultation, but also offer you end-to-end STO launch services.
Do you know what can an STO Launch Services Provider offer you?
They can perform the following tasks:
Introduction to legal counsel
Optimization of Business Plan/Whitepaper Drafting
Security Token Development
Security Token Offering Development
Recommendations on jurisdictions specific to each country
Security Token Marketing with respect to the regulations
With an advisory or experts at your beck, you will be able to achieve a great amount of value to the organization.
Though ICOs have helped companies raise millions of dollars, it always lacks regulated means and security. Therefore, the security token offering overcomes this problem by following legal compliances.
This ultimate sto guide to launch STO is intended for innovators and entrepreneurs who want to raise funds for their business through the security tokens.
Author's Bio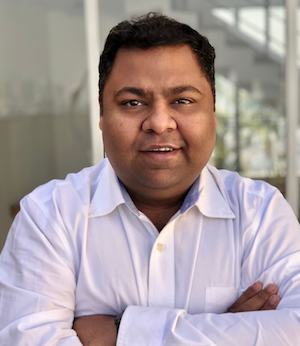 Akash Takyar

CEO LeewayHertz
Akash Takyar is the founder and CEO at LeewayHertz. The experience of building over 100+ platforms for startups and enterprises allows Akash to rapidly architect and design solutions that are scalable and beautiful.
Akash's ability to build enterprise-grade technology solutions has attracted over 30 Fortune 500 companies, including Siemens, 3M, P&G and Hershey's.
Akash is an early adopter of new technology, a passionate technology enthusiast, and an investor in AI and IoT startups.
Start a conversation by filling the form
Once you let us know your requirement, our technical expert will schedule a call and discuss your idea in detail post sign of an NDA.
All information will be kept confidential.
Facebook has recently announced about its Libra Coin that will be launched in the first half of 2020 and it will be called as a digital stablecoin.
read more