With the increasing demand of blockchain, everyone has started to experience the potential of this technology. Initially, blockchain brought disruption in the financial industry, but now its uses have been investigated across various industries.
Since the businesses have started to explore the capability of blockchain by building blockchain applications, the demand for the blockchain development platform is also off the charts. The growth of dApp development is also another reason that the number of blockchain platforms is increasing day by day.
Now, the question is…
What is a blockchain platform?
Blockchain platforms allow the development of blockchain-based applications. They can either be permissioned or permissionless. Ethereum, Hyperledger, R3, Ripple, and EOS are a few names that have built blockchain frameworks, allowing people to develop and host applications on the blockchain.
Let us first discuss the factors that can help you decide the best blockchain platform for your business.
How to select a Blockchain Platform for your business?
As one of the top blockchain companies, we have selected the blockchain platforms based on the subjective evaluation of their ease of prototyping. We have done an in-depth analysis of the platforms mentioned below based on the following factors:
Author's Bio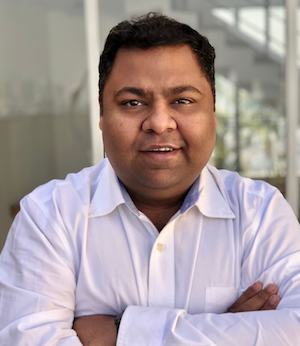 Akash Takyar

CEO LeewayHertz
Akash Takyar is the author of Blockchain Technology and Business book. He is the co-founder of LeewayHertz and is a consultant to fortune 500 companies including Siemens, 3M, Hershey's and others. He has a Masters Degree in Computer Science. Akash's experience of building over 100+ apps allows him to rapidly architect and design solutions. His ability to explain complex technologies in simple and practical ways has resulted in him becoming a popular speaker at colleges, universities, and conferences.
Get in touch to identify right blockchain platform for your project
Once you let us know your requirement, our technical expert will schedule a call and discuss your idea in detail post sign of an NDA.
All information will be kept confidential.