Avalanche Protocol Development Company
Empower your business with the Avalanche protocol-based, highly scalable, interoperable web3 dApps and DeFi solutions for speed, top-notch security, and reduced overhead costs.


Total Years of Experience
Unleashing the Power of Decentralized Technology
Powered by the endless scalability and interoperability capabilities of the Avalanche protocol, our blockchain development services and solutions are optimized to help enterprises scale the global finance growth.
Our Avalanche Protocol Development Services
We help enterprises build and launch fully customizable Avalanche subnets similar to Polkadot's parachains and other layer-2 chains that have the freedom to adopt specific business logic and implementations besides being validated by a core group of Avalanche's validators.
With Avalanche ecosystem's core focus on DeFi, we have trained our blockchain developers to build and launch client's business-specific DeFi solutions and customized Solidity dApps on a range of prominent blockchain ecosystems like Ethereum and XDC Network.
Our team utilizes Avalanche's EVM-compatible C-chain to create powerful application-specific smart contracts. We also use advanced techniques like forking to make Solidity-based contract creation and deployment quick and hassle-free, saving a considerable project completion time.
Corresponding to your enterprise needs, we create world-class NFT marketplaces with the best features, including an interactive user interface, storefront, cross-chain interaction, bidding and auctions. Additionally, we customize the marketplace's features as required.
Our extensive experience in developing customized web3 wallets helps enterprises create and launch a simple, secure, and non-custodial wallet that efficiently stores and manages digital assets besides serving as a web3 gateway to blockchain ecosystems.
Leveraging the open-source ecosystem of Avalanche, our blockchain developers create and deploy customized blockchains. We further optimize the blockchain with virtual machines, interoperability and essential features to make it a next-generation decentralized network.
How Your Blockchain Project Benefits from Avalanche Protocol?
Open-source Platform
Avalanche offers an open-source and fully programmable infrastructure that you can utilize to build your blockchain-powered solutions and unparalleled projects, contributing directly to the growth of the network.
Designed for DeFi
Avalanche provides native support to simplify the creation and deployment of innovative web3 DeFi solutions and smart digital assets, removing technical complexities and usability-related barriers.
Speed and Scalability
With the combined benefits of the Proof-of-stake and snowmen consensus algorithm, Avalanche stands apart by processing 4,500 transactions per second and a minimal transaction finality time of 1 second.
Smart Contract and EVM Support
Avalanche supports the creation of customized Solidity smart contracts and widely used Ethereum tools- Remix, Truffle and Metamask, besides making dApp development and deployment faster with its EVM compatibility.
Interoperability
Avalanche features subnets, a custom dApp-specific blockchain that utilizes the main network's security, speed, and compatibility, and it goes an extra mile to power the projects with interoperability elements.
Solidity-compatibility
Avalanche supports smart contract creation in the Solidity programming language. These smart contracts can expand their utility with various use cases like dApp development, cross-chain bridge development, and other digital solutions.
Comparing Avalanche to Other Blockchains
Bitcoin

Ethereum

Polkadot

Avalanche

TPS
7 TPS
14 TPS
1,500 TPS
Infinite TPS (using subsets)
Block Finality
60 minutes
6 minutes
60 seconds
Less than 2 seconds
Energy Effiicient?
No; ASIC-optimal
No; GPU-optimal
Yes; CPU-optimal
Yes; CPU-optimal
Validators Count
12,000 (dynamic)
3 Pools w/ >51% hash rate
222,052 (dymanic)
2 Pools w/ >51% hash rate
Approximately 200
validating relay chain
Thousands of validating nodes
and still adding on more
Concensus Algorithm
Proof of work
Proof of work
Proof of stake
Proof of stake
Snowmen consensus
for chain-B and chain-C
Network's Safety Threshold
51%
51%
33%
80% (parameterized)
Why Choose LeewayHertz for Avalanche Development Services?
Domain Expertise
Our developers have expertise in using Avalanche SDKs, protocol frameworks, ecosystem tools, programming languages and Dev docs required to build powerful dApps and DeFi solutions.
End-to-End Ecosystem Development
Our team has launched various ecosystem tools and frameworks that support end-to-end blockchain ecosystem development, providing next-level features that surpass the client's expectations.
Wide Varieties of Projects
From gaming to NFTs and Metaverse, our team has worked on numerous web3 projects, acquiring profound expertise in working on any niche of projects on the Avalanche and other blockchains.
Solutions to the Challenges
Developing a web3 project like Avalanche may create major challenges such as customization and interoperability issues. With their problem-solving skills, our team knows how to deal with complexities to bring a viable solution.
Hub for Blockchain Development
We present an impressive portfolio with our one-stop blockchain development service ranging from a simple wallet integration to building a vast ecosystem consisting of hundreds of sub-networks and ecosystem tools.
Long-Term Collaboration
We abide by the best client management strategies to enable successful long-term collaboration with startups and enterprises. Our team keeps pushing up boundaries to discover result-worthy initiatives.
Technology Stack We Use For Avalanche Development
We use the following technologies to create smart contracts, NFT solutions, and futuristic decentralized applications on the Avalanche:
Our Blockchain Development Work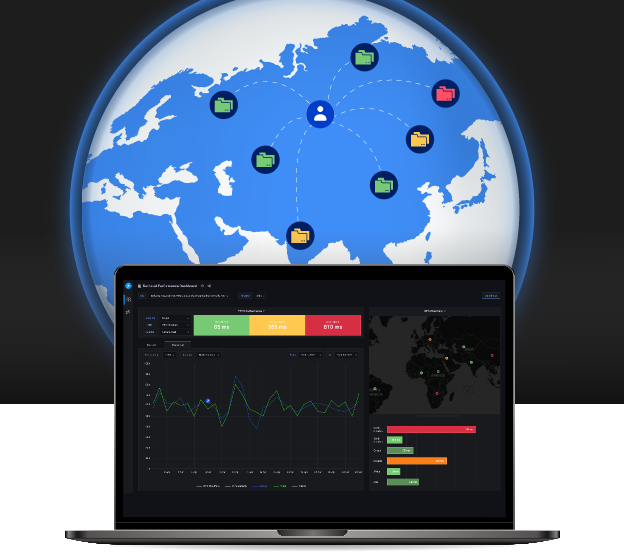 Web3: File Retrieval Dashboard
FileCoin Dashboard: A Web3 File Retrieval Network Monitoring Dashboard for the FileCoin Users
A dashboard for the Web3 Content Delivery Network (CDN) that lets Filecoin users stay informed on the performance of the best file retrieval networks. This platform helps to gather and analyze data from several data sources and displays real-time performance indicators on a detailed dashboard that is simple to grasp.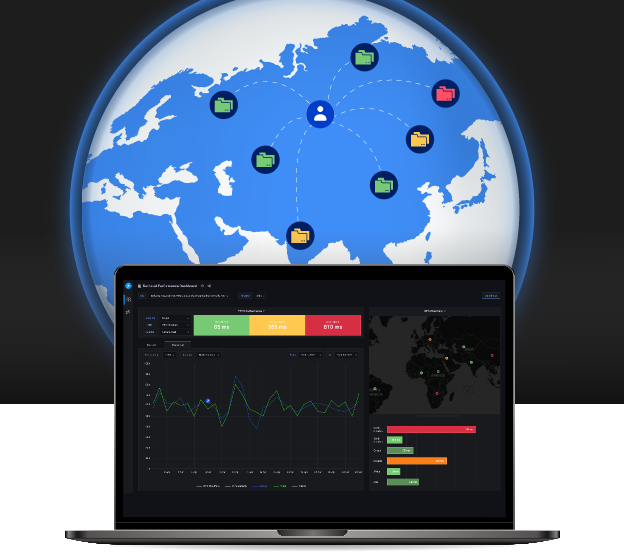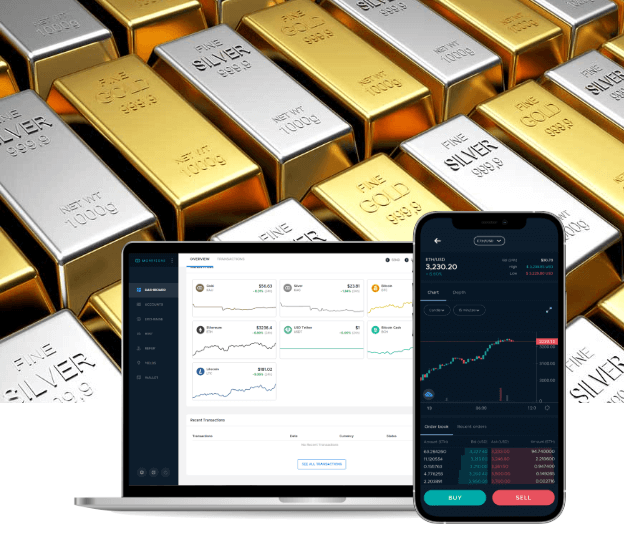 Monetary System on the Blockchain
We built a comprehensive monetary system on the blockchain that facilitates the storage and trading of digital currencies into a wide range of crypto and fiat pairs across the globe, all from one simple interface. We helped our client redesign the user interfaces of their website, create the node monitoring dashboard, update the stellar core version, and provide maintenance services to ensure that the platform is up and always running.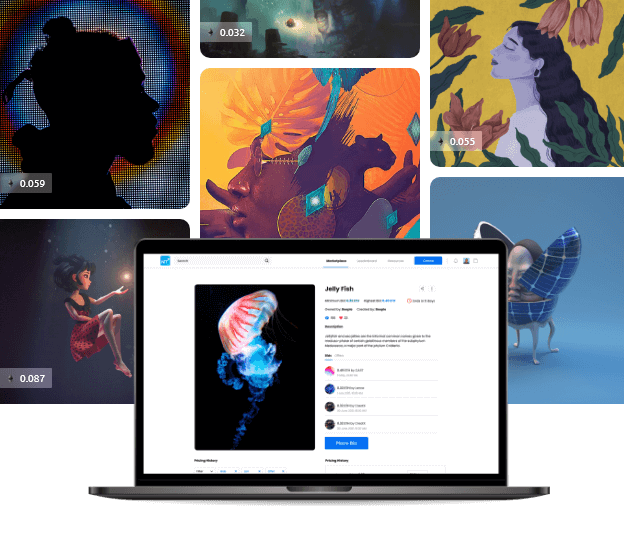 We have built a custom ready-to-deploy NFT Marketplace Platform to allow users to launch their own NFT marketplace platform and drive users to convert their unique assets into NFTs. The platform offers seamless options for both technical or non-technical users to buy/sell NFTs.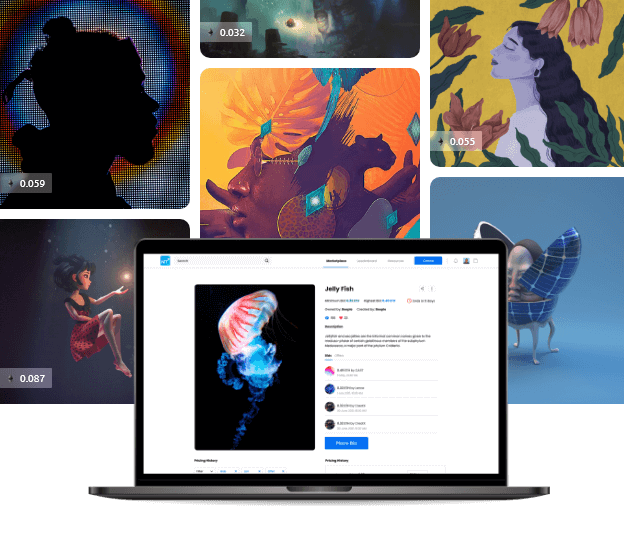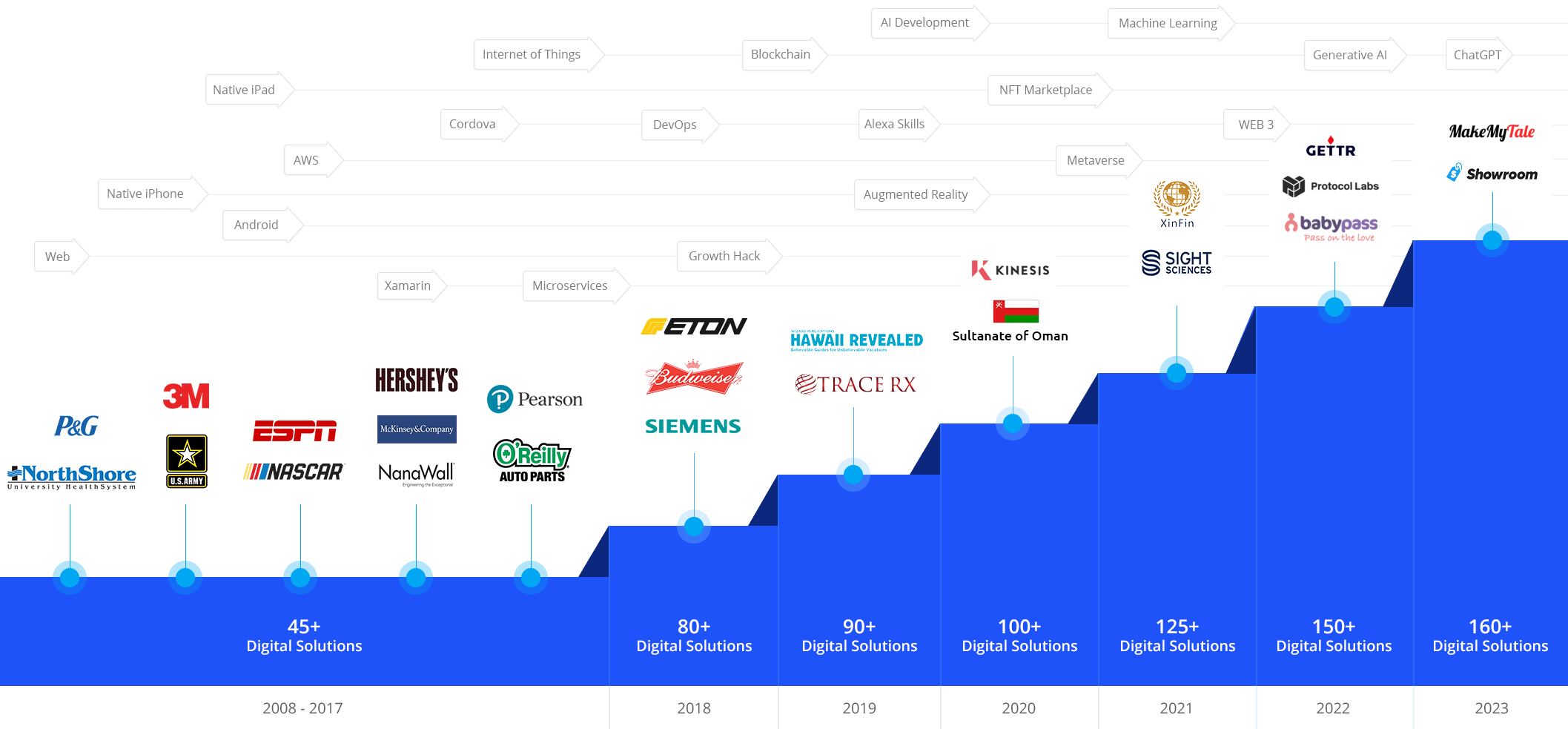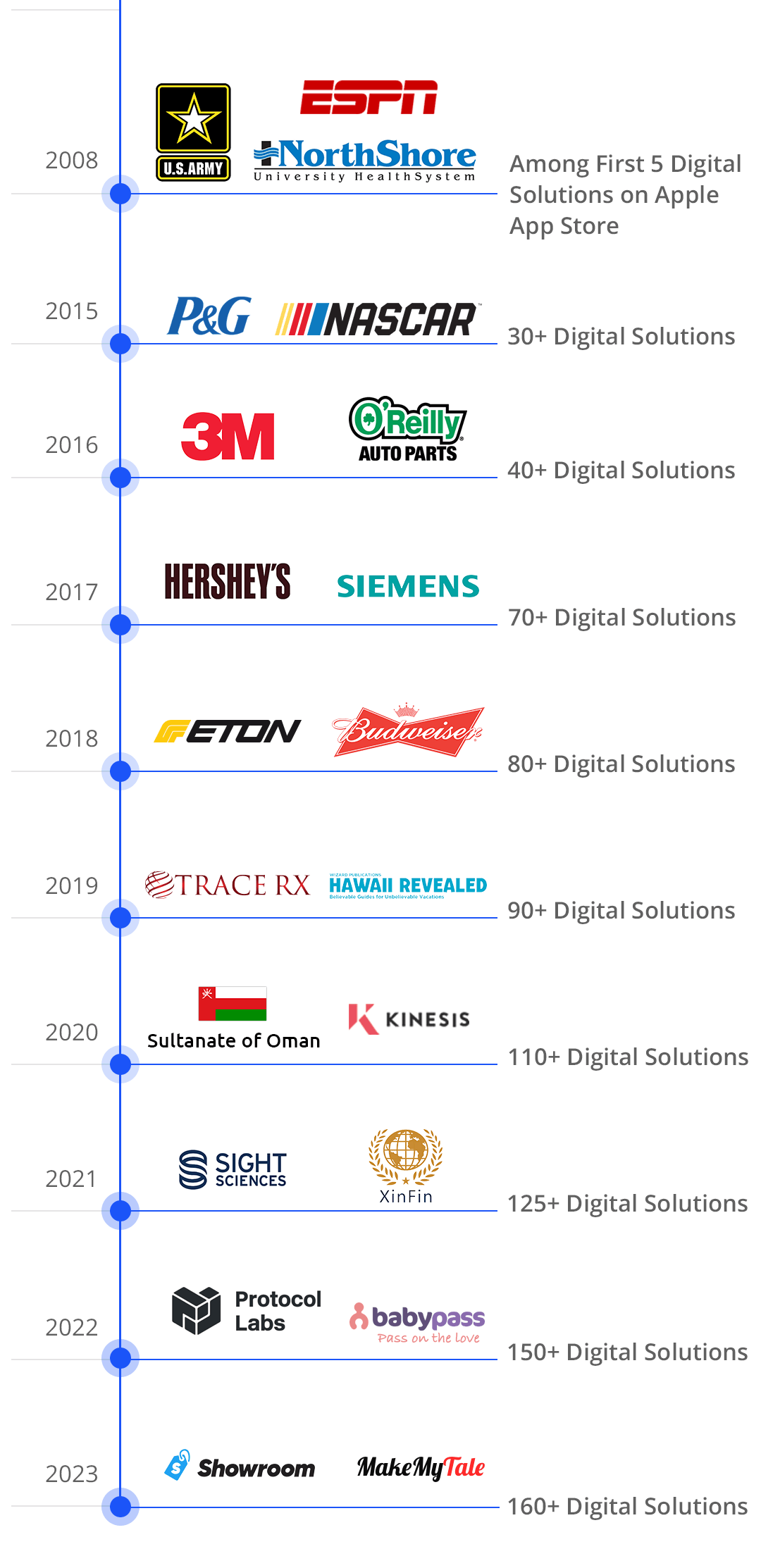 Dedicated Development Team
Our developers leverage cutting-edge cognitive technologies to deliver high-quality services and tailored solutions to our clients.
Team Extension
Our team extension model is designed to assist clients seeking to expand their teams with the precise expertise needed for their projects.
Project-based Model
Our project-oriented approach, supported by our team of software development specialists, is dedicated to fostering client collaboration and achieving specific project objectives.
1. Contact Us
Fill out the contact form protected by NDA, book a calendar and schedule a Zoom Meeting with our experts.
2. Get a Consultation
Get on a call with our team to know the feasibility of your project idea.
3. Get a Cost Estimate
Based on the project requirements, we share a project proposal with budget and timeline estimates.
4. Project Kickoff
Once the project is signed, we bring together a team from a range of disciplines to kick start your project.
Start a conversation by filling the form
Once you let us know your requirement, our technical expert will schedule a call and discuss your idea in detail post sign of an NDA.
All information will be kept confidential.
This article will explain the basics of Avalanche protocol, the importance of a virtual machine on Avalanche and how to create a virtual machine on Avalanche.
Avalanche enables easy launch of EVM compatible dApps and blockcahins that can confirm transactions instantly and process thousands of transactions per second.
NFT marketplace developed on Avalanche has a fast transaction speed and low network congestion, as it is based the PoS consensus mechanism.