Product
Stellar Orchestrate
Simplify critical elements and be production-ready by abstracting away the technical complexities of building blockchain applications.
Transaction management
Develop your application on a robust system that allows handling end-to-end blockchain transactions – from gas and nonce management to transaction sending, signing, listening, receipt decoding and event streaming.
Account management
Create and manage accounts on a robust platform that handles transactions, meta-transactions, on-chain, and off-chain data.
Transaction sentry
Configure transactions to automate their resubmission to ensure mining execution.
Private key management
Enhance security by implementing enterprise-grade vaults for key management processes to ensure that user's keys never leave the enterprise vault.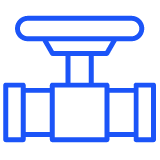 Faucet management
Ensure seamless workflows with pre-funded business accounts offered within faucet service management.
Encrypted network messaging
Ensure secure messaging by sharing data through a messaging layer, private bilateral or multilateral channels.
Security
Maintain security and high availability of blockchain applications with zero downtime on configurable infrastructure.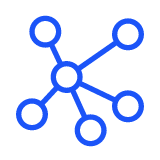 Connect to multiple Stellar networks
Link to multiple Stellar networks simultaneously, send transactions to public or private protocols and execute on the cloud of your choice.
Multi-tenancy
With single orchestration, serve multiple blockchain applications and achieve multi-tenancy.
Are you interested in creating your own Payment Platform?