Your Gateway to a AI-driven Future
---
Empower your enterprise with our AI development and consulting services
Join hands with LeewayHertz and empower your business with robust AI solutions utilizing models like GPT-4, Llama, and PaLM-2. Automate and streamline your business workflow for heightened productivity and efficiency.
Schedule your free consultation with our AI experts!
Software Products Delivered
Total Years of Experience
Our AI Development and Consulting Services Cater to Diverse Business Needs
Whether you are looking for automation, innovation or efficiency, we have you covered with our AI expertise.
AI/ML Strategy Consulting
Trust the expertise and deep tech background of the best minds at LeewayHertz to steer you through the complexities of AI implementation through effective development approaches and strategic advice.
Custom AI Solutions Development
Whether it's a recommendation system or virtual assistant, we craft powerful AI solutions utilizing foundational models such as GPT-4 and LLaMA, precisely tailored to meet your unique needs.
Generative AI Consulting
Leverage the proficiency and technological acumen of LeewayHertz's experts to navigate the complexities of GenAI implementation. We streamline the process with effective development strategies and strategic counsel.
Generative AI Development
We build innovative GenAI solutions using foundation models like GPT-4, LLaMA, and PaLM 2. They constitute the bedrock of our intelligent and adaptable solutions designed for complex problem-solving.
Enterprise AI Solutions Development
Our enterprise AI solutions are ideally tailored to the demands of the corporate landscape. With scalability, security and customizability at their core, they will effortlessly adapt to your enterprise's unique requirements.
AI Integration and Deployment
We seamlessly integrate our AI solutions within your existing tech infrastructure, guaranteeing a disruption-free transition and maximizing AI's impact on your operations.
Generative AI Models We Have Expertise In
How You Can Lead the Competition With Our AI Development and Consulting Services
Increased Automation
With our generative AI solutions, you can automate tasks such as question-answering, sentiment analysis and content creation, saving time and workload.
Boost in Productivity
We help you elevate productivity by infusing generative AI-driven capabilities into your systems to optimize business processes, yielding efficient outcomes across diverse tasks.
Enhanced Creativity
Utilize our generative AI solutions based on foundation models like GPT-4, Llama, and Stable Diffusion. Tailored to your needs, these solutions spark innovation across operational demands.
Cost Optimization
Leverage our generative AI solutions to automate tasks, shrink expenses, and bolster your profit spectrum, transforming routine into exceptional.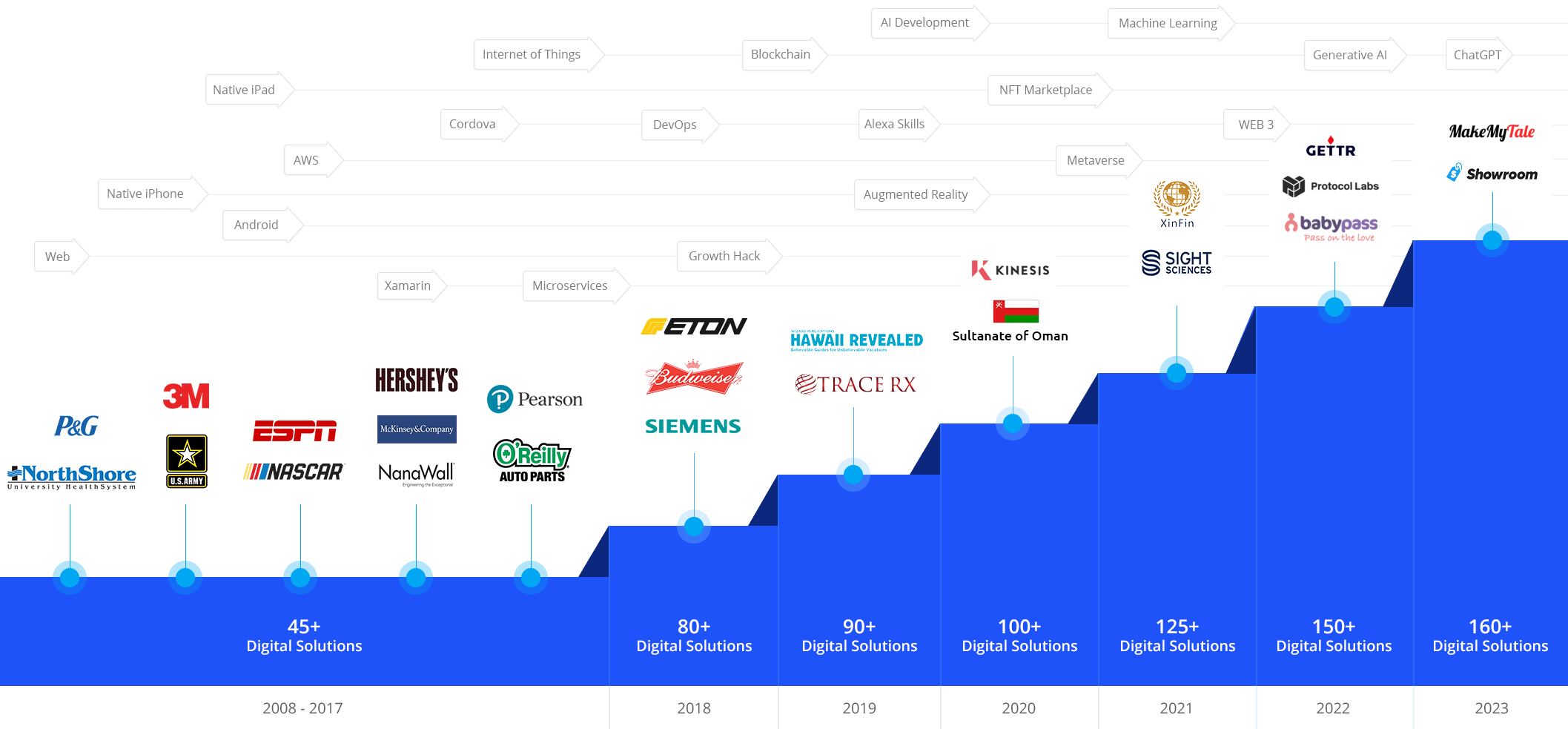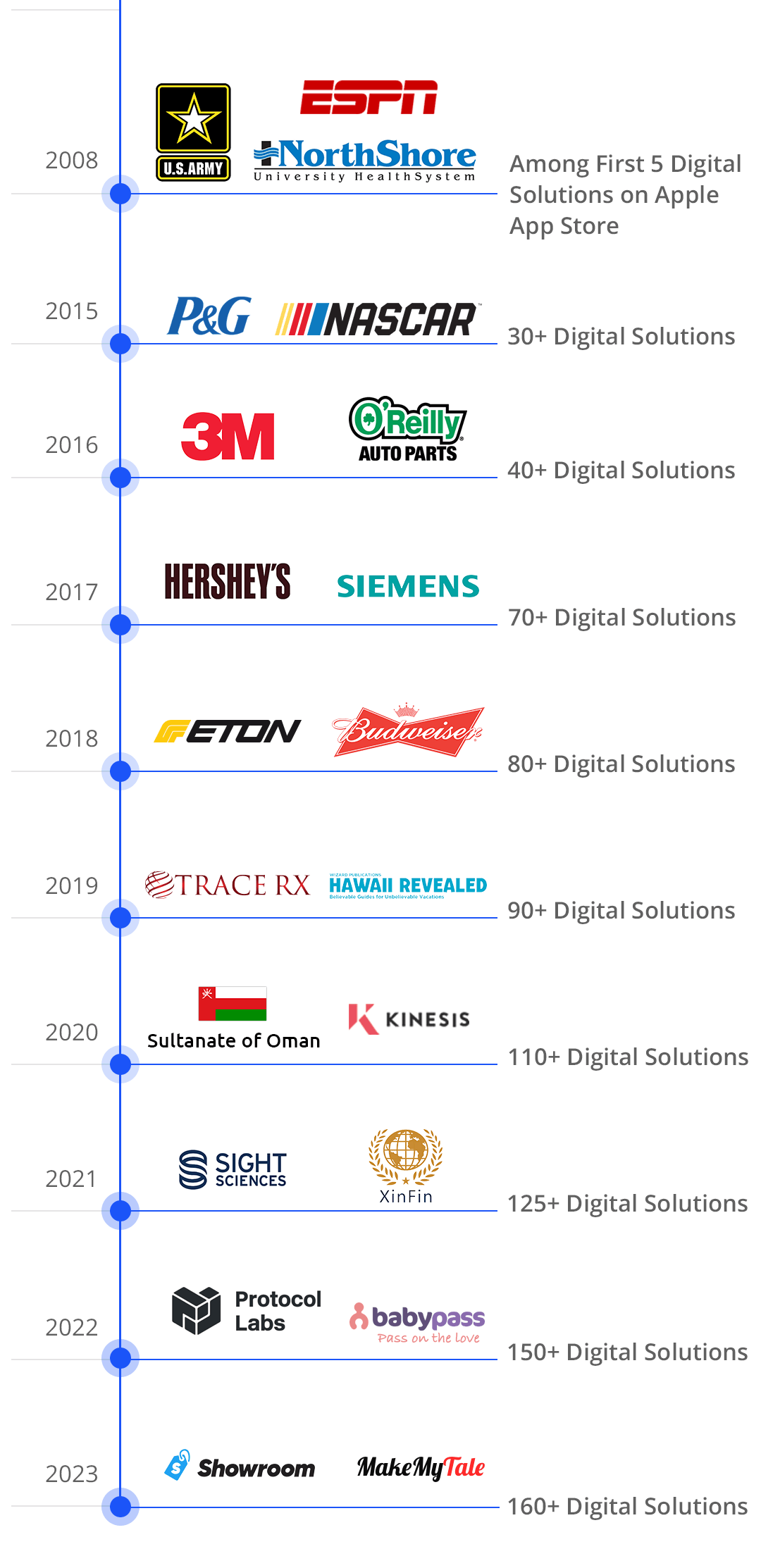 Redefining Industries With Innovative AI Solutions
Our AI Development Technology Stack
Image Classification Models
Generative AI Models
Generative Adversarial Networks
Transformer models (GPT3, GPT 3.5 Turbo,LaMDA, Wu-Dao)
Algorithms
Supervised/Unsupervised Learning
Generative AI Application
LLM-powered App for Compliance and Security Access
LeewayHertz has partnered with Scrut to engineer an LLM-powered app designed to streamline access to compliance benchmarks, frameworks, and audit-relevant data for Scrut's clientele. Drawing on Scrut's proprietary data, our team utilized advanced embedding and prompt engineering techniques to seamlessly incorporate an LLM, yielding rapid query responses and upgraded user experiences. This initiative has equipped Scrut's clients with a robust tool, fostering informed decision-making and providing clear insight into industry benchmarks as well as Scrut's risk monitoring and mitigation strategies and services.
LLM-powered Application for Safer Machinery Troubleshooting
LeewayHertz collaborated with a top-tier Fortune 500 manufacturing company to develop an innovative LLM-powered machinery troubleshooting application. This innovative solution streamlines machinery maintenance, elevates safety protocol adherence and mitigates operational risks of the firm. By seamlessly integrating static machinery data and dynamic safety policies, the application provides quick access to relevant information for troubleshooting issues while also enhancing safety with clear and detailed instructions on equipment handling.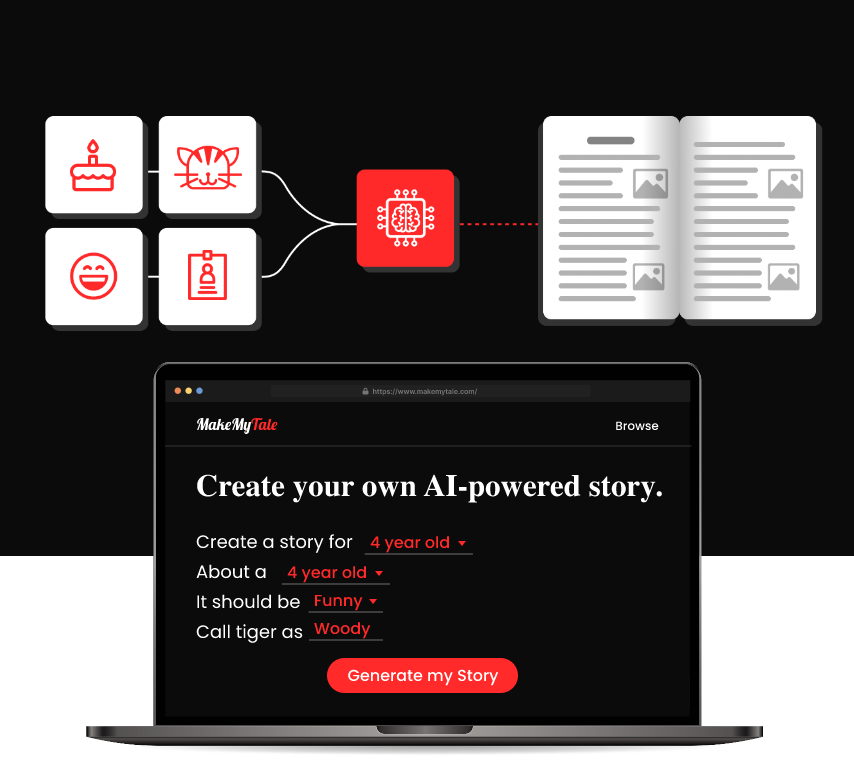 The AI-Powered Story Creation Platform
MakeMyTale is a cutting-edge story creation and sharing platform that leverages advanced AI technology to deliver a truly personalized experience. Its user-friendly interface empowers users to shape the theme and characters of their story with ease. The platform's AI-powered audio and video creation capabilities bring stories to life by generating captivating audio and visual versions. Additionally, the option for co-authoring enables seamless sharing with a global audience.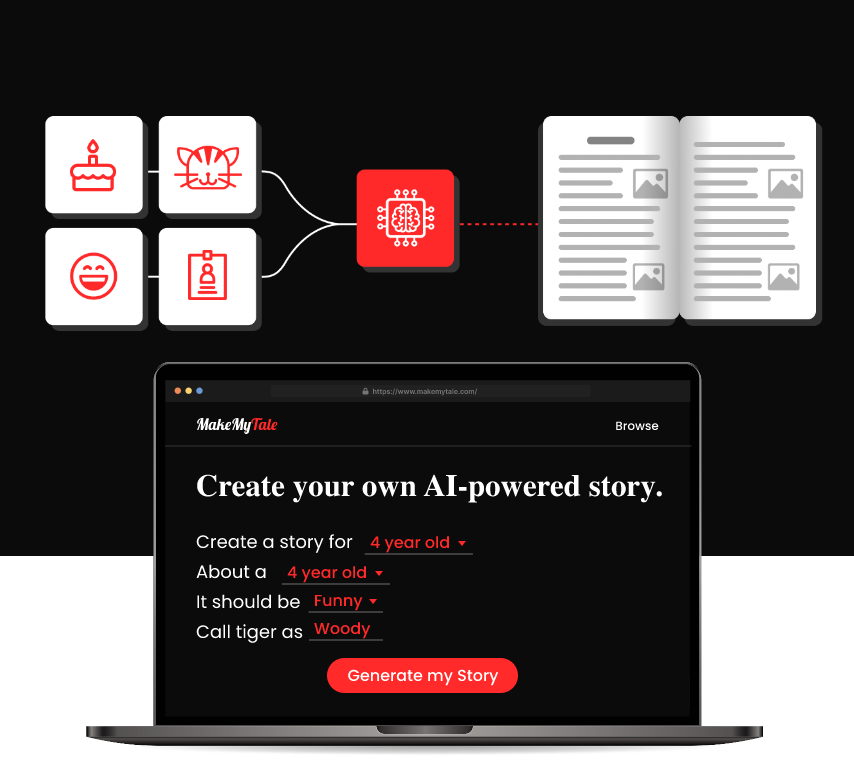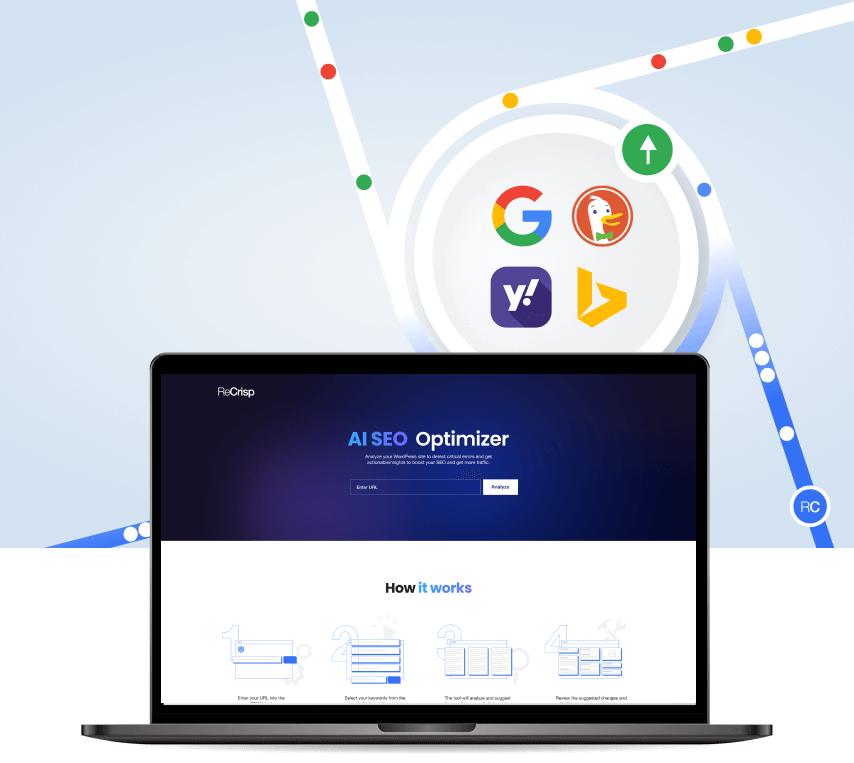 ReCrisp is an AI-powered keyword optimization tool that helps businesses boost their search engine rankings and drive organic traffic to their website. It uses the latest advancements in AI to provide highly accurate optimization suggestions for easy optimization without technical expertise. With continuous optimization, ReCrisp keeps your website up-to-date with search engine algorithms while saving you time and resources with its efficient optimization process. ReCrisp, with its highly user-friendly interface, helps you optimize your website for maximum visibility and improved performance.