Custom Healthcare Software Development
Enabling healthcare organizations and care providers to improve patient outcomes, provide remote care and automate medical workflows using emerging technologies.
Custom Healthcare Software Development
As a leading custom healthcare software development company, we provide healthcare providers with software solutions to improve medical workflows, enhance treatment, diagnostics and organize secure data transfer between healthcare departments.
Data-Driven Decision Making
Automated Clinical Workflows
Using emerging technologies like AI and ML, we help healthcare companies automate various tasks, including smarter billing, adaptive staffing and enhanced patient care with real-time data.
Remote Patient Care
Our custom healthcare software development solutions facilitate interactions between physicians and patients at home. It allows healthcare providers to track healthcare data of a patient, reducing admission rates and monitoring more patients at once.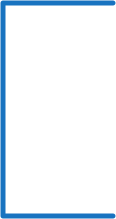 Medicaid agencies, and commercial insurers take steps to expand telehealth coverage and reimbursement, health systems and practices are increasingly likely to turn to telehealth in the fight against the coronavirus.
HIT CONSULTANT
Custom Healthcare Software Development Services
Telemedicine Software Development
We develop end-to-end telemedicine software that facilitates contactless treatment and allows patients to connect with doctors via video calling or instant chat.
Store-and-Forward Telemedicine
Remote Patient Monitoring
Real-time Telemedicine
Patient Engagement Solutions
We build end-to-end patient engagement solutions that allow patients to engage with healthcare providers, book appointments, pay bills online and access health records.
Secure Messaging

Patient Registration

Appointment Reminders
Healthcare Data Analytics
We help healthcare providers unleash the potential of their unstructured data by implementing AI and Predictive Modeling. We build AI-based healthcare data analytics software solutions that enable monitoring of data, predictive maintenance and anomaly detection.
Analytics Engine Development
Predictive Modeling
Cloud-driven Predictive Analytics
Healthcare Data Analytics App Development
IoT Healthcare Software
We design and develop IoT-based healthcare software that collects patient's data through smart sensors and analyzes that data to generate valuable insights for doctors and medical staff.
Telehealth and Remote Patient Monitoring
Connected Medical Devices & Wearables
Improved Drug Management
Hospital Asset Management
Medical Software Development
We provide medical software development services for tracking of equipment, internal procedures, asset management, insurance claims management, execution of electronic billing procedures and healthcare supply chain management.
Asset Lifecycle Management

Medical Billing

Inventory Management

Insurance Claims Management
Electronic Medical Records Software Development
We develop end-to-end Electronic Medical Records Software that allows doctor to maximize clinical productivity and interact with patients via patient portals and facilitates patients to access EMRs and prescription provided by doctors. 
EHR (Electronic Health Record) Integration Services
PHR (Personal Health Record) Software Development
EHR and EMR Software Development 
We Deliver Compliant Healthcare Software Solutions
HL7
CDA,CCD
EDI
HIPAA Mirth
BlueButton+
m-Health
WCF
WPF
We are System Integrator for Healthcare Product Companies

Medical Billing Software
Medical Billing Software is used by healthcare companies to manage patient billing and collections.
Medical Inventory Software
Medical Inventory Software helps medical institutes secure and track tools, equipment and medicines.
Healthcare CRM Software
Healthcare CRM Software enables the sharing of information between patients and healthcare providers and helps provide personalized care to patients.
Hospital Management Software
Hospital Management Software is used to automate various hospital procedures, including scheduling, appointments, financial auditing and regulatory compliance.
Our Work in Healthcare Software Development
Telemedicine Platform For Hospitals and Clinics
TraceRx: A Global Pharma Supply Chain Solution for International Aid Distribution
LeewayHertz has successfully built a drug supply chain network running on blockchain for TraceRx. The project was recognized with the Richmond SCORE Award. It allows tracking of the shipment of medical help aids. UNO can trace the distribution of free drugs and identify inefficiency and losses using TraceRx. It made recalling of drugs traceable and efficient. Built on HyperLedger blockchain with end-to-end transparency resulting in reduced cost of distribution.
Frequently Asked Questions
What is medical software development?
Medical Software Development is a process of developing mobile apps or web apps for both patients and medical professionals. We develop medical software that enables you to interact with patients, use medical data analytics and access patient health data.  

What are your healthcare software development services?
Being a leading custom healthcare software development company, we provide a wide array of healthcare software development services, including patient engagement solutions, admin dashboards, patient data analysis solutions, video conferencing solutions, telehealth app development, telemedicine software development and remote patient monitoring systems. 
What are the healthcare development trends of 2020?
Following are some of the healthcare development trends of 2020:
Telemedicine Software Development
Cloud Computing in Healthcare
Internet of Medical Things
AI in Healthcare
VR/AR in healthcare 
AI/ML Chatbots
Predictive Analytics and Data Science
Blockchain in Healthcare
Do you provide custom medical software development?
Yes, we provide custom medical software development services and build custom medical software tailored to the requirements of a healthcare organization.
What is ai enabled healthcare development?
AI-enabled healthcare development is the development of healthcare applications that use Artificial Intelligence technology. For example, predictive medical data analytics, disease diagnosis platform, intelligent diagnostic imaging.  
What are your healthcare IoT development services?

LeewayHertz was flexible in adding smaller features along the way. We found something that might be useful to add to the app, and they responded and acted quickly. Their process worked well.


Leewayhertz knows its craft and the teams are experts at iPhone and Android app development. They're highly focused and they delivered what they proposed.
What can we build for you? Let's talk
Once you let us know your requirement, our technical expert will schedule a call and discuss your idea in detail post sign of an NDA.
All information will be kept confidential.