Oil and Gas Software Development
Using AI and ML, companies can deliver the returns required by investors, handle downside risks and enhance return on assets by converting the data into valuable insights.

AI helps oil and gas companies evaluate the value of reservoirs, assess risks of each individual and customize drilling plans according to the geology of the area. Also, optimization of downstream operations can maximize spreads and reduce costs.
Midstream and Refining
Offer risk evaluation and capital planning for long-term decisions
Optimize pipeline scheduling for product flows
Improve asset scheduling for processing and refining operations
Increase wrench time and boost labor productivity
Predict long-term commodity input and product market price
Improve hedging and commodity trading strategies
Oil Field Services and Equipment
Handle and optimize supply chains
Predict customer demand and drilling activity in the long and medium-term
Improve invoicing and back-office processes
Enhance completion equipment scheduling, fleet management and drilling
Find the root causes and factors of non-productive time
Improve procurement strategies for water, proppant and other resources
Exploration and Production
Improve lateral and frac design
Predict total recoverable reserve volumes
Create bidding strategies for lease blocks based on the behavior of markets
Examine reservoir and exploration data
Model and replicate different fluid loading and proppant options
Prepare field development and spacing plans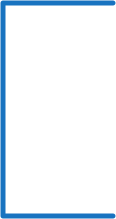 "25% of manufacturers will innovate their service execution by implementing AI in automated decision-making and self-healing assets by 2022."
International Data Corporation
AI Use Cases for Oil and Gas
The oil and gas industry has started to experience the impact that AI can have on every industry. AI opportunities directly strike at the challenges in the oilfield. Companies implementing AI will have more benefits than other operators that don't have an accurate understanding of their operating processes, producing assets and reservoirs.
Drilling and Completions
AI can be implemented across the oil and gas industry to improve drilling execution, completion execution and well design. Sensors and IoT powered by AI can be used to manage data collection in real-time in the drilling process. The AI-based platform can integrate block models, exploration drill data and control measures and use them to facilitate faster drilling and the right decisions.
Gathering and Transportation
AI helps operators predict demand, price and product flow to make long-term capital decisions on the basis of local market price spreads and product supply-demand imbalances. They can also enhance planning and routing with informed estimates of easement costs and model right-of-way acquisition costs.
Exploration
Using AI, operators can minimize geologic risks and better understand their reservoir. Operators can use the untapped value in the data to make better production and exploration decisions and improve acquisition strategies with better predictions of leade transaction prices.
Production
Daily, monthly and lifetime well production forecasts are critical for a successful production. With machine learning, operators can optimize pressure, flow rates and various other variables for lifetime well production. Anomaly detection capabilities provided by AI also allows operators to understand whole issues in advance even before they halt production.
Corporate and Back-office
Though AI can have a huge impact on the front lines, it's impact behind the system is also powerful. Operators can benefit from AI to predict commodity prices for risk management, marketing and capital project planning. It can also automate high-volume vendor invoice analysis and process to decrease costs and find errors.
Refining and Processing Maintenance
Operators can use AI for shutdown planning at refineries and quantify the failure risk for key equipment during maintenance shutdowns for informed decision making about scope. Also, AI can help reduce total shutdown costs and enhance equipment reliability.
System Integration for Oil and Gas Companies
Parcel Audit Software
Parcel Audit Software allows logistics companies to identify billing errors and delivery inconsistencies, track carrier performance and recover related costs. 
Warehouse Management Software
Warehouse Management software is used for managing the movement, tracking and storage of goods throughout the warehouse.
Transportation Management Software
Transportation management applications are designed to streamline the shipment process by automating processes shippers currently have in place. and obtain valuable insights to save time and reduce unnecessary expenses on future shipments. 
Route Planning Software
Designed for transportation and service dispatchers, courier drivers and fleet managers, Route Planning Software can optimize routes for multi-stop trips.


LeewayHertz was flexible in adding smaller features along the way. We found something that might be useful to add to the app, and they responded and acted quickly. Their process worked well.


Leewayhertz knows its craft and the teams are experts at iPhone and Android app development. They're highly focused and they delivered what they proposed.
Talk to one of our experts to become a leader in Industry 4.0.
Dedicated Development Team
Our developers leverage cutting-edge cognitive technologies to deliver high-quality services and tailored solutions to our clients.
Team Extension
Our team extension model is designed to assist clients seeking to expand their teams with the precise expertise needed for their projects.
Project-based Model
Our project-oriented approach, supported by our team of software development specialists, is dedicated to fostering client collaboration and achieving specific project objectives.
1. Contact Us
Fill out the contact form protected by NDA, book a calendar and schedule a Zoom Meeting with our experts.
2. Get a Consultation
Get on a call with our team to know the feasibility of your project idea.
3. Get a Cost Estimate
Based on the project requirements, we share a project proposal with budget and timeline estimates.
4. Project Kickoff
Once the project is signed, we bring together a team from a range of disciplines to kick start your project.
Start a conversation by filling the form
Once you let us know your requirement, our technical expert will schedule a call and discuss your idea in detail post sign of an NDA.
All information will be kept confidential.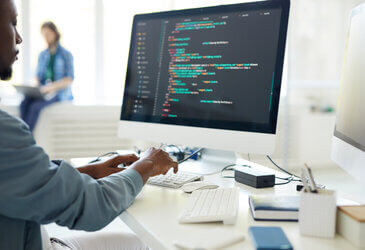 Serverless Architecture is a software design model where a third-party service hosts applications and removes the need for server hardware and software management.
read more