Vision Pro/visionOS App Development Company
At LeewayHertz, we specialize in creating advanced Vision Pro/visionOS-compatible apps using Apple frameworks like SwiftUI, RealityKit and ARKit and other visionOS app development toolkits like Unity and Reality Composer Pro. Our visionOS developers have a deep understanding of visionOS and its hardware Vision Pro to deliver exceptional visionOS-compatible apps that seamlessly work across macOS, iOS and iPadOS.
Software Products Delivered
Total Years of Experience
Our Vision Pro/visionOS App Development Services
Consulting and Strategy Development
With our experienced team of developers and strategists, we take the time to understand your business objectives and collaborate closely with you to create a tailored roadmap for the entire app development process. We guide you in choosing the right app type, recommend impactful functionalities, and ensure your Vision Pro-compatible app exceeds your expectations.
Vision Pro/visionOS App Development
We build immersive Vision Pro-compatible apps leveraging visionOS SDK and development tools like Xcode and SwiftUI. We enhance them further by integrating advanced features like eye-tracking, gesture recognition, 3D animations, and spatial audio using ARKit and RealityKit.
visionOS Support for Existing Apps
Ensure your app's optimal performance on Vision Pro with our visionOS support service. We test your iPadOS or iOS app for compatibility with visionOS and make necessary adjustments for its seamless functioning. This includes integrating eye-tracking, 3D content animations, spatial audio and video and other advanced capabilities required for visionOS apps.
Upgrade and Maintenance
We utilize tools like TestFlight for beta testing, crash reporting, and user feedback analysis, ensuring a robust and polished app before its final release. Once released, we ensure the visionOS-compatible apps we build remain up-to-date, and run smoothly on all new versions of visionOS, and continue to perform optimally.
Features of Our Vision Pro/visionOS-compatible Apps
2D and 3D Content Support
Our apps seamlessly integrate both 2D and 3D content that can scale, move or rotate, providing captivating visual experiences for users.
Spatial Audio and Video
We harness the power of spatial audio and video to provide realistic sound and visual effects and create immersive environments that engage users on multiple sensory levels.
Gesture Recognition
Our apps intelligently interpret and respond to user gestures, including eye-tracking, allowing for intuitive and natural interactions within the visionOS ecosystem.
Dynamic Foveated Rendering
Using RealityKit, we implement dynamic foveated rendering to prioritize the user's focus on the most crucial screen elements while maintaining visual quality.
Custom Controls
Our apps offer customizable controls, fully resizable windows, and dynamic highlighting adjustments that adapt to the user's preferences, offering convenient access.
Expandable App Architecture
We develop apps that seamlessly expand into a collection of windows, volumes, or spaces, allowing users to explore and navigate various content and environments.
Why Choose Our Vision Pro/visionOS App Development Services?
App Development Expertise
Our team stays up to date with the recent advancements in visionOS, allowing us to leverage the platform's full potential and provide you with innovative app solutions.
Customized App Interfaces
We design and develop visually appealing interfaces for both 2D and 3D experiences, ensuring a captivating user experience that aligns with your app's goals.
Seamless Feature Integration
We deeply understand visionOS features and can seamlessly integrate platform-specific functionalities, such as eye-tracking and gesture recognition, to enhance user interaction.
Efficient visionOS Interactions and Gestures
We have expertise in implementing intuitive gesture recognizers and leveraging advanced eye-tracking capabilities to ensure effortless and smooth user interactions with the app.
Robust Development and Testing
We follow industry best practices to ensure the highest quality in app development. Our rigorous testing processes guarantee that your app functions flawlessly on visionOS devices.
Timely Delivery and Ongoing Support
We are committed to delivering your app on time and providing ongoing support to ensure its continued success in the evolving visionOS ecosystem.
Our visionOS App Development Tech Stack
Our Artificial Intelligence Portfolio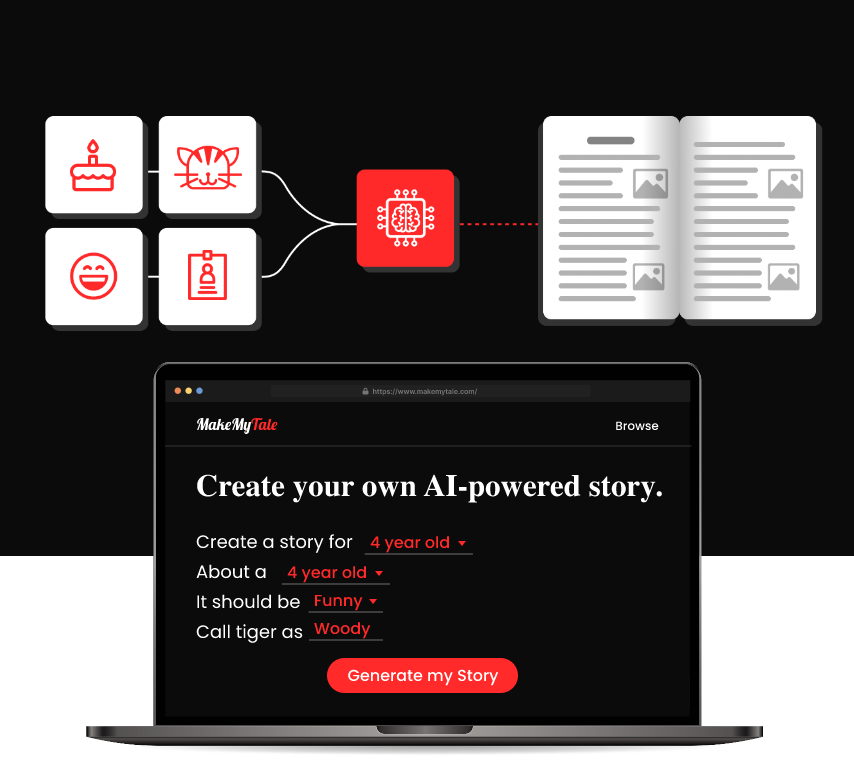 The AI-Powered Story Creation Platform
MakeMyTale is a cutting-edge story creation and sharing platform that leverages advanced AI technology to deliver a truly personalized experience. Its user-friendly interface empowers users to shape the theme and characters of their story with ease. The platform's AI-powered audio and video creation capabilities bring stories to life by generating captivating audio and visual versions. Additionally, the option for co-authoring enables seamless sharing with a global audience.
Automated Attendance via Face Recognition
Vrapy is a revolutionary platform that uses facial recognition technology to automate attendance tracking. The platform offers a range of features including 100% automation, integration with existing cameras, mobile device detection, and real-time attendance alerts. Vrapy also provides insights into attentiveness levels and detects theft and violent behavior. With its heatmap generation feature, Vrapy provides valuable insights into space utilization, making it a comprehensive solution for attendance tracking.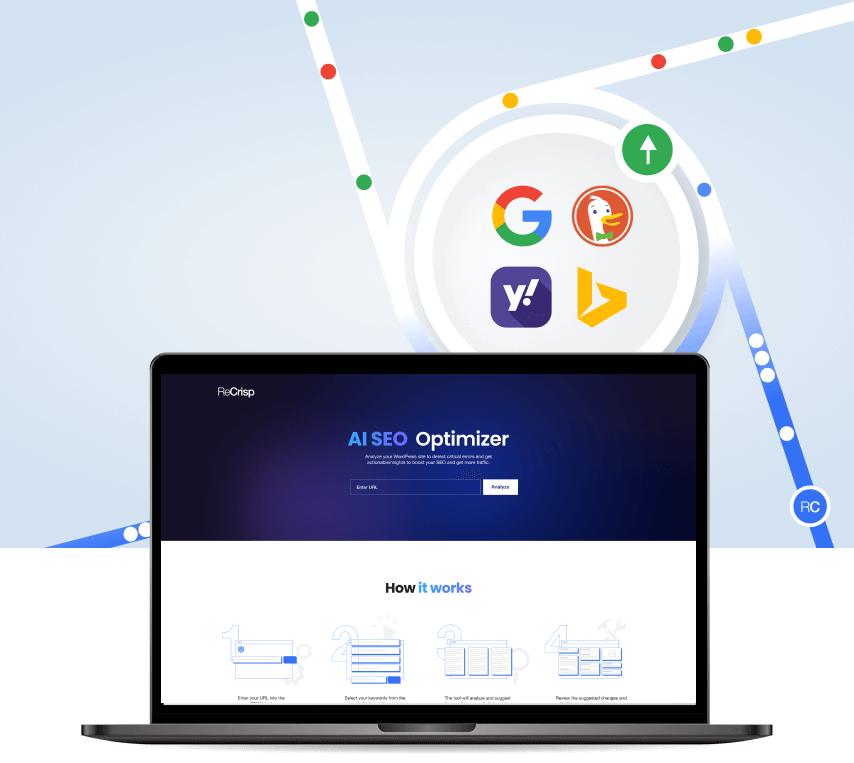 ReCrisp is an AI-powered keyword optimization tool that helps businesses boost their search engine rankings and drive organic traffic to their website. It uses the latest advancements in AI to provide highly accurate optimization suggestions for easy optimization without technical expertise. With continuous optimization, ReCrisp keeps your website up-to-date with search engine algorithms while saving you time and resources with its efficient optimization process. ReCrisp, with its highly user-friendly interface, helps you optimize your website for maximum visibility and improved performance.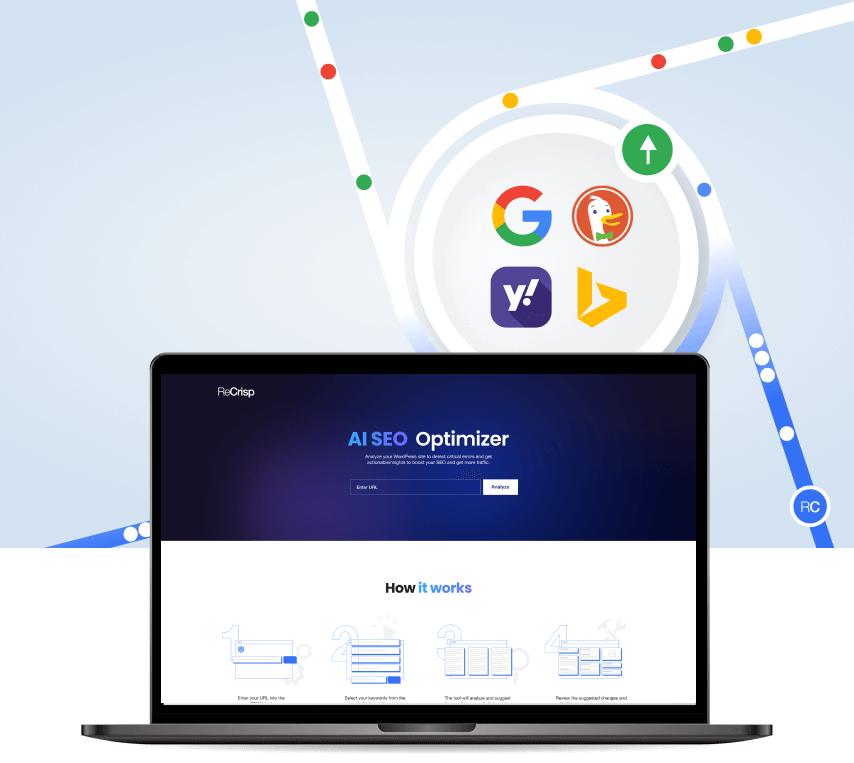 World's First Robotic Tea Maker
Arya is the First Chai making robot having the capabilities of AI. It can detect a user's face using computer vision and reply back with an exact recipe name by predicting the user's behavior using Machine Learning(ML). It uses Speech recognition and NLP to interact with the user to take the next order.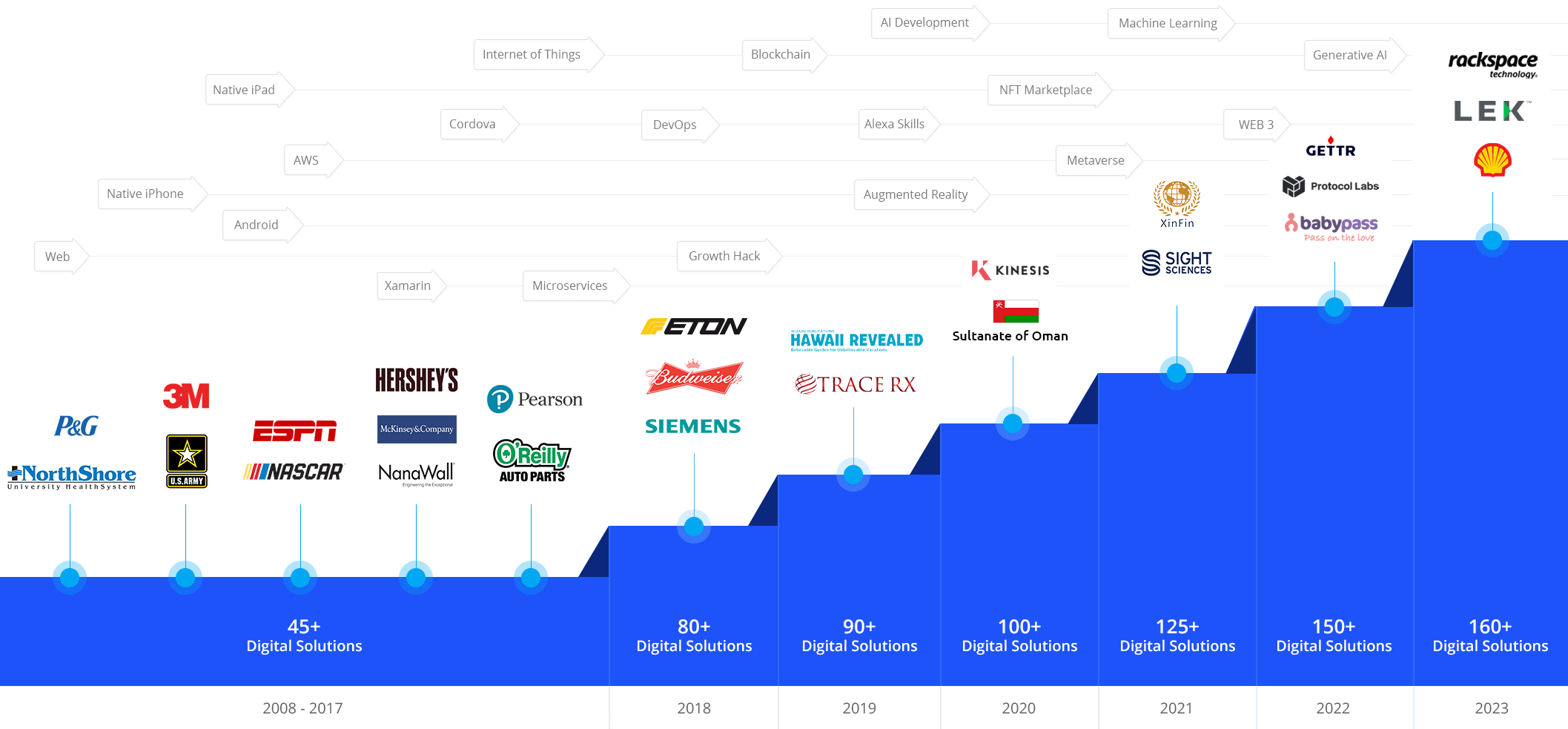 Dedicated Development Team
Our developers leverage cutting-edge cognitive technologies to deliver high-quality services and tailored solutions to our clients.
Team Extension
Our team extension model is designed to assist clients seeking to expand their teams with the precise expertise needed for their projects.
Project-based Model
Our project-oriented approach, supported by our team of software development specialists, is dedicated to fostering client collaboration and achieving specific project objectives.
1. Contact Us
Fill out the contact form protected by NDA, book a calendar and schedule a Zoom Meeting with our experts.
2. Get a Consultation
Get on a call with our team to know the feasibility of your project idea.
3. Get a Cost Estimate
Based on the project requirements, we share a project proposal with budget and timeline estimates.
4. Project Kickoff
Once the project is signed, we bring together a team from a range of disciplines to kick start your project.
Start a conversation by filling the form
Once you let us know your requirement, our technical expert will schedule a call and discuss your idea in detail post sign of an NDA.
All information will be kept confidential.
What are the benefits of Vision Pro/visionOS-compatible apps?
The benefits of making apps visionOS-compatible are immense. Apple's Vision Pro and visionOS are set to transform personal computing by merging the digital and physical worlds. By adapting your apps to be visionOS-compatible, you unlock a new realm of possibilities for user engagement through the three-dimensional interface, interactive capabilities, and spatial computing opportunities.
For developers, this new platform presents exciting opportunities to create immersive experiences, design productivity apps with unlimited screen real estate, and build games using spatial computing principles. However, if you want to get a visionOS-compatible app built, then finding the right talent is crucial, as developers need to be proficient in Swift and Objective-C and understand 3D programming, spatial computing, and user interface design principles. The evaluation process should consider technical skills, problem-solving abilities, creativity, and understanding of user experiences.
With the right visionOS developers on board, you can unleash the full potential of Apple Vision Pro and visionOS, creating user experiences that redefine personal computing norms and seamlessly blend digital content with the physical world. Embracing this revolutionary technology through VisionOS compatibility opens up a world of innovation and endless possibilities for your apps.
What tools are used for Vision Pro/visionOS app development?
Vision Pro/visionOS app development utilizes tools such as the visionOS SDK, Reality Composer Pro, visionOS simulator, Xcode, SwiftUI, RealityKit, ARKit, Unity and TestFlight.
Can you integrate both 2D and 3D content in Vision Pro/visionOS apps?
Yes, the Vision Pro/visionOS apps we build seamlessly integrate both 2D and 3D content, providing captivating visual experiences that can be scaled, moved, and rotated.
Can existing apps be made Vision Pro/visionOS compatible?
Yes, LeewayHertz can help integrate Vision Pro/visionOS capabilities into your existing apps, enhancing their functionality and providing immersive experiences for your users.
Can LeewayHertz assist with publishing Vision Pro/visionOS apps to the App Store?
Yes, LeewayHertz provides comprehensive support in preparing and publishing Vision Pro/visionOS apps to the Apple App Store, ensuring compliance with Apple's guidelines and maximizing the app's visibility and reach.
Are Vision Pro/visionOS apps scalable for future updates and enhancements?
Yes, LeewayHertz designs Vision Pro/visionOS apps with scalability in mind, allowing for easy updates, feature enhancements, and integration with new technologies as they become available, ensuring long-term viability and growth.
What is the future of adaptive AI?
The future of adaptive AI is likely to see continued growth and innovation, with applications in fields such as healthcare, finance, and education, as well as the development of more sophisticated algorithms and techniques for building adaptive systems.
What are some challenges of developing adaptive AI?
Challenges of developing adaptive AI include managing complex data sets, addressing issues of bias and fairness, and ensuring the safety and reliability of the system.
A digital twin is a virtual representation of physical objects or processes that serve as the digital counterpart.
read more