Blockchain Application Development
We help enterprises and startups build robust blockchain applications leveraging our wide range of blockchain application development services.

With expertise in building blockchain applications on multiple blockchain platforms, our tech experts can help you unlock the potential of blockchain for your business operations.
Our Blockchain Application Development Services
From consulting to development, deployment, maintenance and migration, we provide end-to-end blockchain development services to enterprises and startups.
Our Blockchain Consultants help you identify the feasibility of introducing blockchain technology to your business solutions. We consult enterprises and startups in different avenues of blockchain implementation and design a proof of concept.
We have a team of certified and experienced UI/UX professionals who ensure a seamless user experience while designing the front-end of a blockchain application. We believe in designing for trust and privacy when it comes to blockchain-based applications.
From building permissionless to permissioned and hybrid blockchain applications, our blockchain experts can handle the complete blockchain development process from start to end. We perform thorough testing and quality checks to gain a competitive edge and offer efficient results to businesses.
We have a team of certified and experienced UI/UX professionals who ensure a seamless user experience while designing the front-end of a blockchain application. We believe in designing for trust and privacy when it comes to blockchain-based applications.
Our blockchain tech experts understand the intricacies of asset tokenization and can, therefore, help you tokenize a wide range of assets, including real estate properties, real assets, investment funds and equities. We ensure to offer a high level of liquidity and transparency with Security Token Offerings.
We have a team of stablecoin experts who can help you stabilize your crypto tokens with real assets. From creation, trading and marketing of stablecoins, our team will provide you with end-to-end stablecoin development services. We have built a Trust Platform for stablecoins that allow users to verify the stability of coins by looking at the real-time amount of collaterals submitted with a custodian.
LeewayHertz's Blockchain Success Stories
Problem Statement: iTrackfreight was looking to build a comprehensive solution for the management of shipments to provide freight visibility to every stakeholder, including customers/shippers, brokers, carriers, and drivers.
Problem Statement: TraceRX was looking to build a distributed ledger platform to enable end to end traceability across the supply chain of medicines. The existing supply chain process is insufficient to keep track of the shipment at every stage of distribution.
Problem Statement: Lend Money was looking to come up with a decentralized lending marketplace which should enable borrowers to deal directly with lenders. As of now, the lending process involves too many intermediaries including brokers, auditors, and loan managers.
Blockchain Development Process
Our Blockchain Development Work
Freight tracking solution enables shippers, logistics companies, brokers, and carriers to track shipments with increased accuracy in real-time. The platform handles data exchange and transactions securely over the blockchain platform, ensuring shipments without delays and frauds. The platform can handle millions of events without friction and track shipments end-to-end.
PHARMACEUTICAL SUPPLY CHAIN
Blockchain-based Pharma Supply Chain Solution
To track the movement of drugs from the manufacturer to the end consumer at global locations.
Blockchain Technology helps to maintain trust between all parties by capturing records from every location to the chain, eliminating paperwork. Ensuring no counterfeit medications slips because of the lack of traceability. Ability to identify stock locations in case of a medical recall.
Meet Our Blockchain Consultants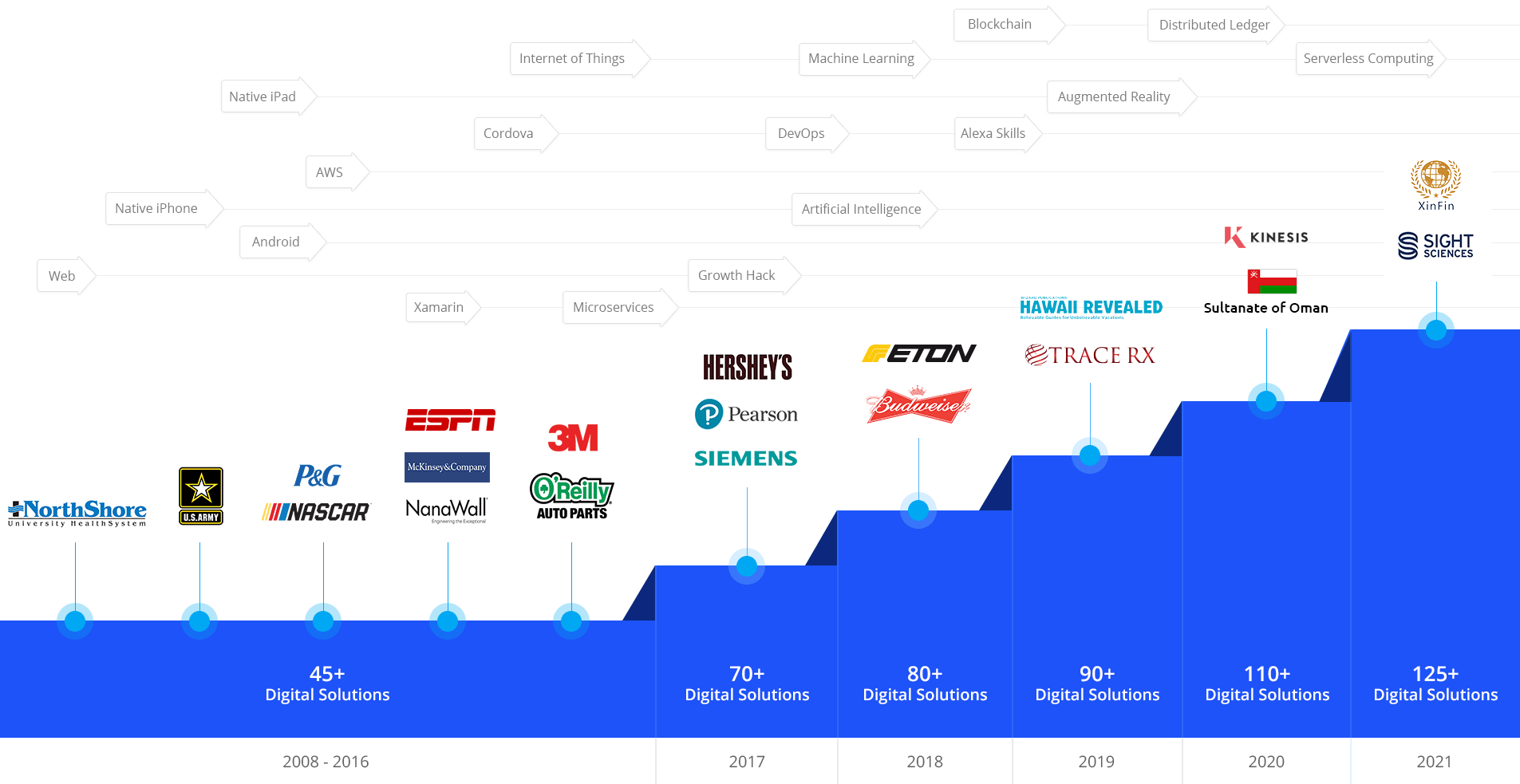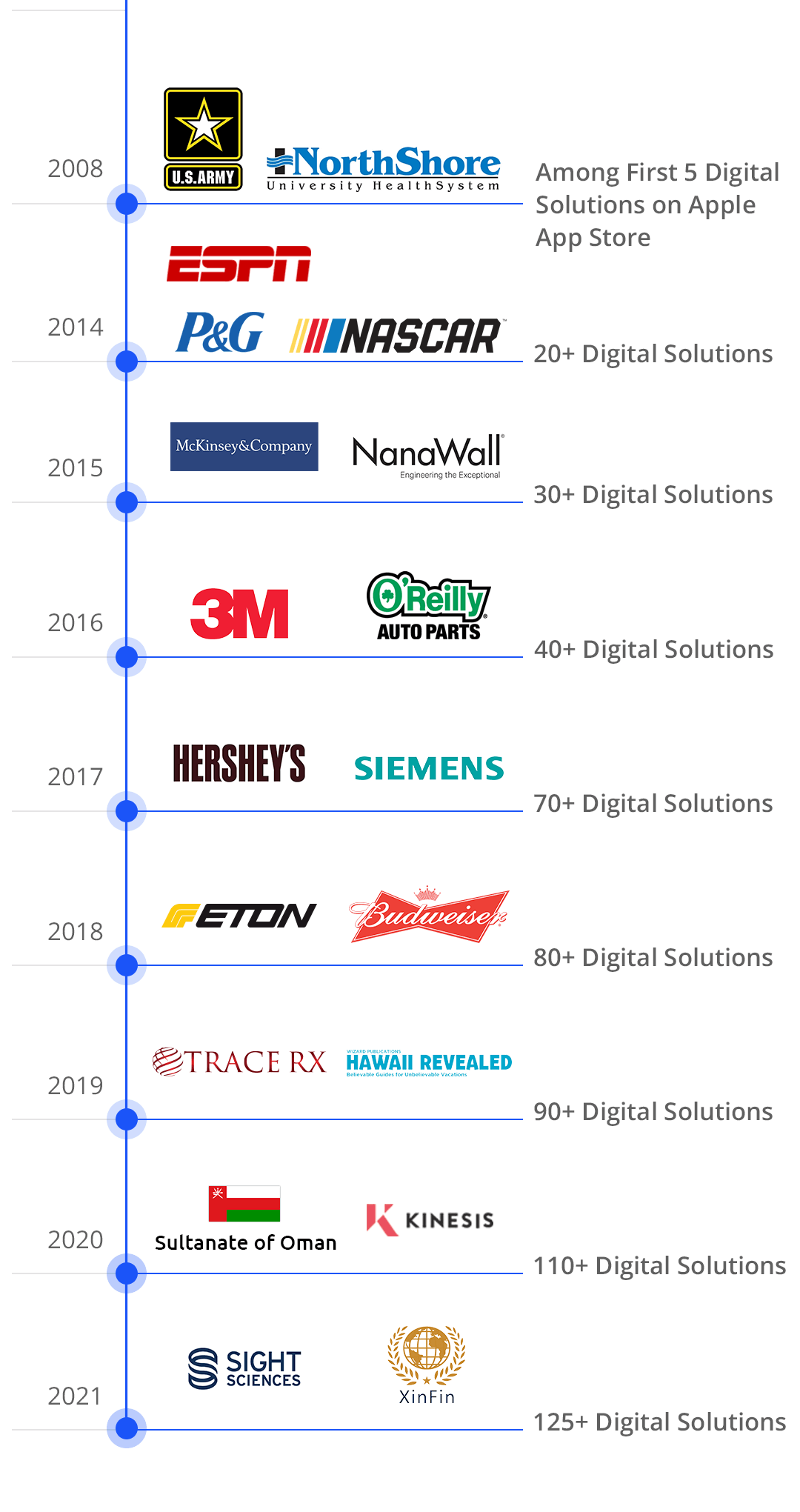 Dedicated Development Team
Our developers leverage cutting-edge cognitive technologies to deliver high-quality services and tailored solutions to our clients.
Team Extension
Our team extension model is designed to assist clients seeking to expand their teams with the precise expertise needed for their projects.
Project-based Model
Our project-oriented approach, supported by our team of software development specialists, is dedicated to fostering client collaboration and achieving specific project objectives.
1. Contact Us
Fill out the contact form protected by NDA, book a calendar and schedule a Zoom Meeting with our experts.
2. Get a Consultation
Get on a call with our team to know the feasibility of your project idea.
3. Get a Cost Estimate
Based on the project requirements, we share a project proposal with budget and timeline estimates.
4. Project Kickoff
Once the project is signed, we bring together a team from a range of disciplines to kick start your project.
Featured as Top Blockchain Development Company
Start a conversation by filling the form
Once you let us know your requirement, our technical expert will schedule a call and discuss your idea in detail post sign of an NDA.
All information will be kept confidential.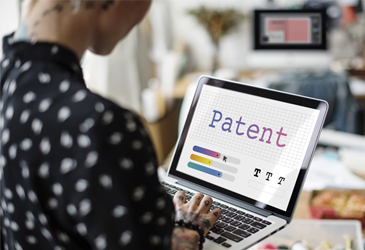 Blockchain patents are the exclusive rights given to an innovator in exchange for providing details for their invention on a public domain.
read more